Did you know that garage door manufacturing companies are at the center of the latest consumer trends based on yearly sales numbers? Homeowners looking to dramatically improve their home's exterior should consider one of the leading trends that Wayne Dalton, a world-class designer and manufacturer of residential garage doors, has seen in the housing market: black garage doors.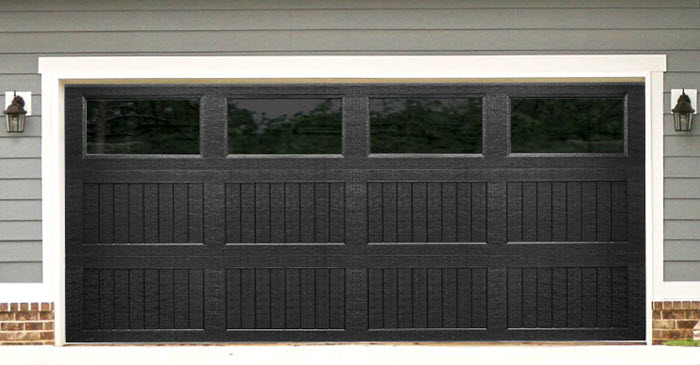 Black Steel Garage Door Model 9510
No longer are the days where a white or neutral garage door is the norm — bold and dark-colored garage doors have become the talk of the town in today's most recent exterior design trends. Whether someone is renovating on a budget or looking for a stylish new way to spruce up their home's curb appeal, Wayne Dalton shares insight on this increasing trend of black garage door renovations.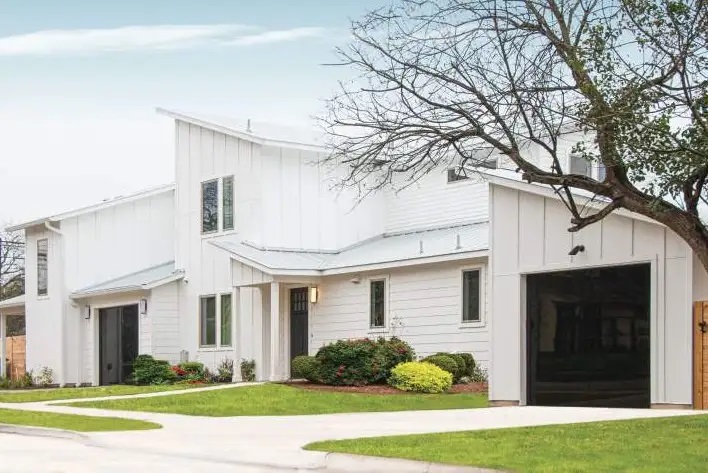 Opaque Black Glass Garage Door Model 8450


Remodeling magazine and the National Association of Realtors (NAR) have listed a garage door replacement among the top highest return on investment (ROI) projects in their Cost vs. Value Report every year for the past decade. With black being the color du jour in today's exterior design trends, a black door is practically guaranteed to add value to your property.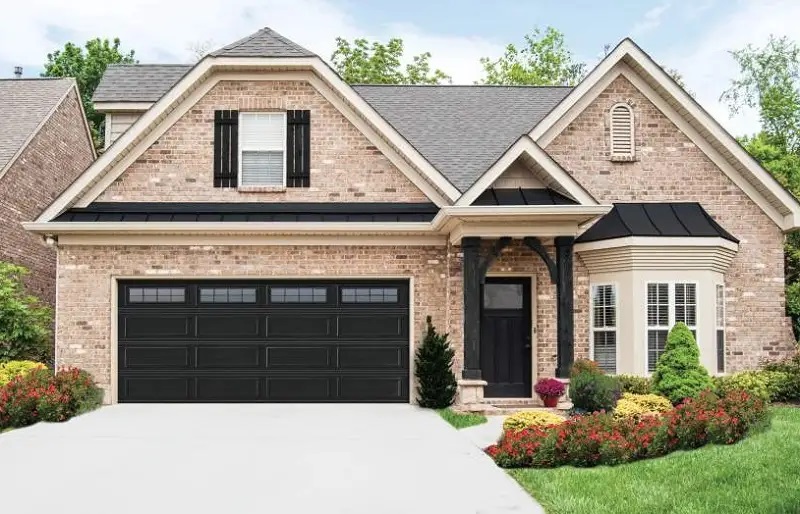 Black Steel Garage Door Model 8300 / 8500
Two-thirds of architects, interior designers, and color experts surveyed by Building Design+Construction for the 2020 Color Trends Survey noted that color on interior and exterior design projects is even more important today than it was a decade ago. The industry professionals at Wayne Dalton recognized the amount of possibilities that follow this trend when it comes to updating a home's curb appeal, which led to us launching a black premium paint finish to enhance the old-world charm of our Designer Steel garage doors while providing a modern edge. However, that's not the only garage collection that offers a black finish. Wayne Dalton offers a black finish in a handful of our most popular door collections.
Nevertheless, if you're unsure if the boldness of a black garage door is best suited for your design aesthetic, the Wayne Dalton® TruChoice™ Color System offers more than 6,000 color choices on a variety of styles and doors.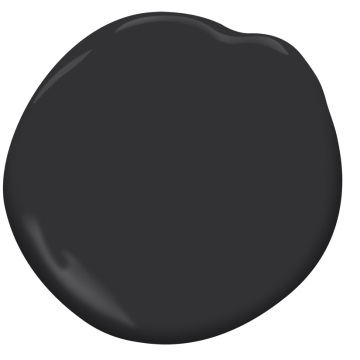 Benjamin Moore Classic Black
Whether your home's aesthetic is Modern, Traditional, Colonial, Spanish or Victorian, a black garage door can add a unique style to your curb appeal. (Plus, it requires less maintenance due to it not showing dirt or wear as easily as lighter colors may.)
Don't forget, when the time comes for you to purchase a new garage door, be sure to contact your local Wayne Dalton dealer or visit your nearest Lowe's Home Improvement Store!