Classic Steel Garage Doors
Models 8300, 8300AG, 8500 & 8500AG
Classic Steel | Model 8300AG

Contemporary panel | Carbon Oak Plank Wood Grain Impressions™ finish | Clear IV windows

Classic Steel | Model 8300AG

Contemporary panel | Beachwood Plank Wood Grain Impressions™ finish | Clear IV windows

Classic Steel | Model 8300AG/8500AG

Contemporary Design | Black | Vertical Clear III Windows

Classic Steel | Model 8300-8500

Sonoma Design | Custom Color | Stockton II Windows

Classic Steel | Model 8300

Contemporary panel | Cedar Plank Wood Grain Impressions™ finish | Clear IV windows

Classic Steel | Model 8300

Sonoma Design | Almond | Stockton II Windows

Classic Steel | Model 8300AG

Contemporary panel | Medium Oak Plank Wood Grain Impressions™ finish | Clear IV windows

Classic Steel | Model 8300

Sonoma Ranch Design| Golden Oak | Arched Stockton Windows

Classic Steel | Model 8300

Ranch Design | Black | Stockton II Windows

Classic Steel | Model 8500

Colonial Design |TruChoice® Custom Color | Clear I Windows

Classic Steel | Model 8300

Sonoma Ranch Design | Mission Oak | Stockbridge Windows

Classic Steel | Model 8300

Sonoma Ranch Design | Terra Bronze | Wyndbridge IV Windows

Classic Steel | Model 8300AG

Ranch Design | Taupe | Clear II Windows

Classic Steel | Model 8300

Ranch panel | Black paint finish | Stockton II Windows
Classic Steel Garage Doors
Models 8300, 8300AG, 8500 & 8500AG
Classic Steel Garage Doors with Exceptional Thermal Efficiency
Designer style and enviable thermal efficiency go hand in hand with Wayne Dalton's Classic Steel garage doors. It doesn't matter what part of the country you live in, whether you experience extreme cold or extreme heat in your region, better thermal efficiency is on everybody's mind. That's why we've created two Classic Steel garage doors designed to improve your home's thermal efficiency—Models 8300 and 8500.

Our best-insulated residential garage doors feature two layers of steel surrounding a thick layer of foamed-in-place polyurethane insulation. But along with delivering great thermal efficiency, our Classic Steel garage doors boast great looks, too.

Inspired by today's popular designer looks, they are available in a variety of stylish panel options that mean you don't have to sacrifice beauty for practicality while also adding undeniable curb appeal.

Learn more about our NEW Wood Grain ImpressionsTM finish options.

Wayne Dalton offers a Lifetime Limited Warranty on this garage door. Please reference the warranty document for details.
Features
These Classic Steel Garage Doors Have It All
Our Classic Steel garage doors are engineered for superior performance and gorgeous, easy-care living. High-end features make them:
Resilient
Heavy-gauge steel wraps around end caps and door edges for a better appearance, greater strength and to protect polyurethane foamed-in-place insulation. Silent glide nylon rollers with solid steel shafts ensure your classic steel garage doors will provide years of smooth, quiet, dependable operation. Wind load options with structural reinforcements are available for coastal areas and high-wind areas.


Thermally Efficient
While Model 8300 features an impressive U-factor of .15

(R-value of 12.12)

, Model 8500 is our highest insulated residential garage door with a U-factor of .12

(R-value of 16.22)

thanks to polyurethane foamed-in-place insulation. Our quiet Classic Steel garage doors can help improve your home's thermal efficiency and block street noise. Snug tongue-and-groove section joints reduce wind and keep weather from entering the garage.


Durable
An upgrade to the optional 25,000-cycle spring delivers more than twice the life of a standard torsion spring.


Guaranteed
Our classic steel garage doors come with a Limited Lifetime Warranty.
Available with WindSafe® wind load reinforcement built to withstand specific high-wind pressures to meet local building codes.
*Proper door selection is the responsibility of the homeowner. Please consult your local building code official, certified engineer or architect for wind load requirements in your specific location.
---
Door Construction
Polyurethane Insulation
Insulation
U-factor*
Insulation
R-value**
Tongue-and-groove
section joints
Warranty
Models 8300/8300AG
3-layer construction: Steel/Insulation/Steel
Yes
.15

12.12

Yes
Limited LIfetime
Models 8500/8500AG
3-layer construction: Steel/Insulation/Steel 2" thick steel panels
Yes
.12

16.22 - Highest of all models

Yes
Limited LIfetime
*U-factor is independently tested and verified per ANSI/DASMA 105 using solid doors and specific product sizes.
**Wayne Dalton uses a calculated door section R-value for our insulated doors.
Similar Products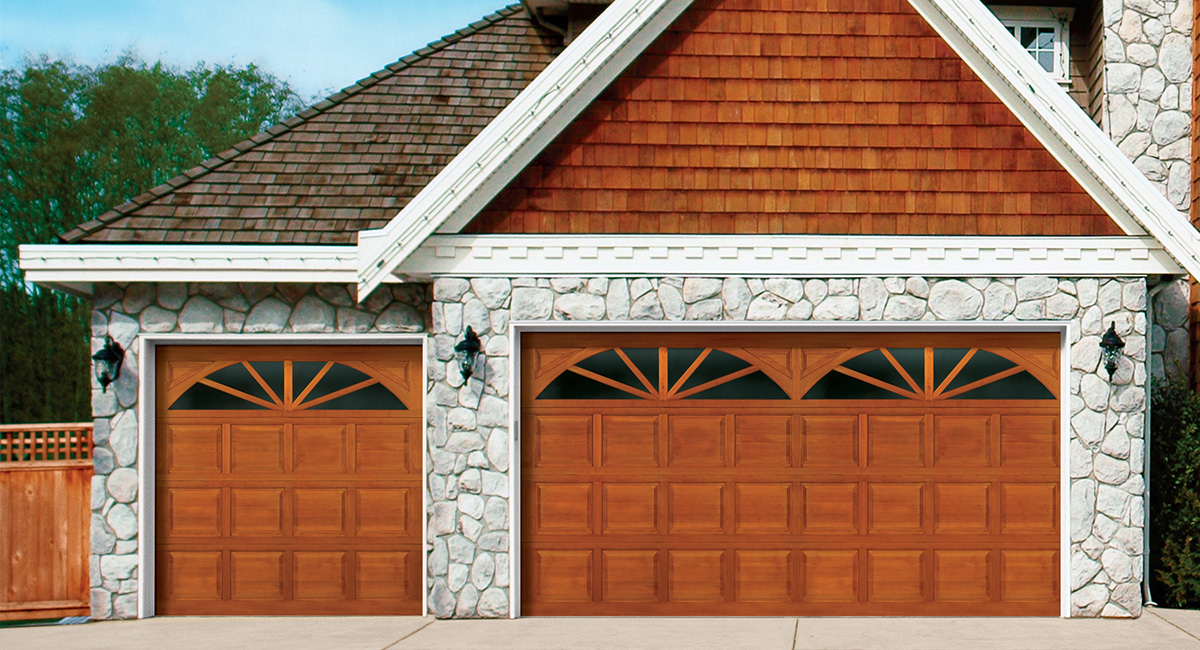 Raised Panel Wood Garage Doors
300 Series
Classic and strong, the understated elegance of these doors complements a variety of architectural styles, adding value to your home.
View Details

Raised Panel Wood Garage Doors 300 Series
Frameless Glass Garage Doors
Luminous® Model 8450
Frameless glass panels mounted on an aluminum structure, this ultra-modern garage door adds visual interest and is easy to maintain.
View Details

Frameless Glass Garage Doors Luminous® Model 8450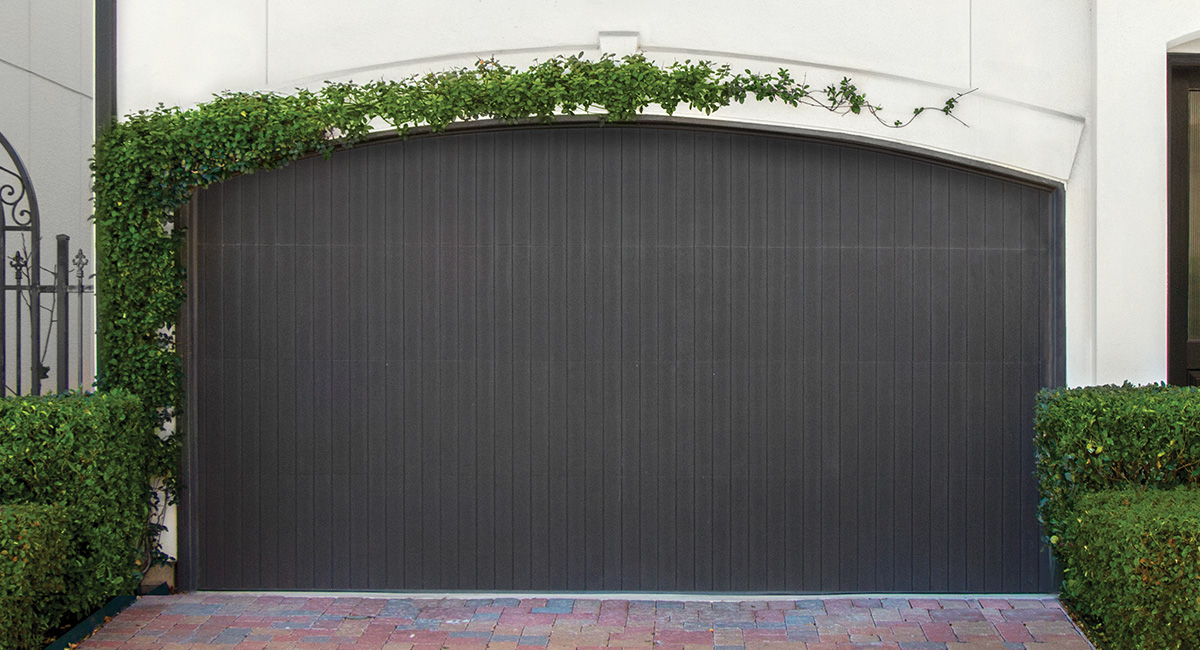 Flush Wood Garage Doors
40 Series
The flush wood design of these garage doors makes them visually dramatic while they bring value, security and reliable performance.
View Details

Flush Wood Garage Doors 40 Series
Read More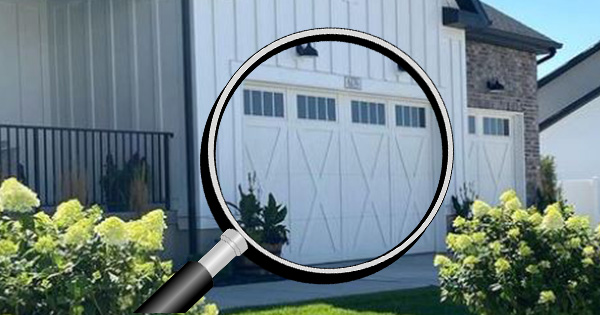 What You Need To Know
Looking for a new garage door? It's not just about choosing the right style and color - understanding factors like material, insulation, and other essential information can make all the difference!
Read More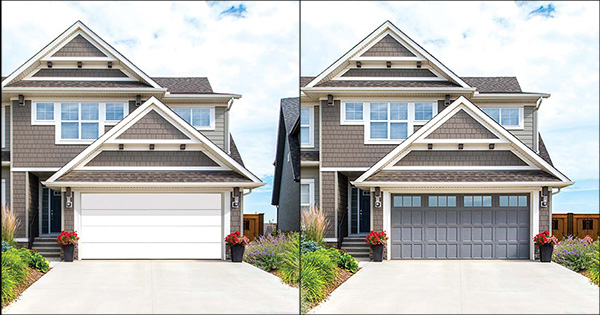 Design Center
Try our interactive Garage Door Design Center to visualize what your home would look like with a Wayne Dalton garage door.
Read More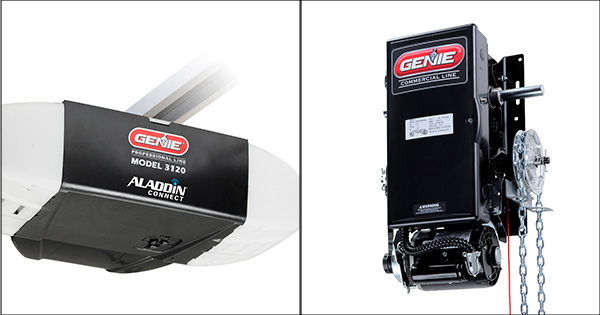 Garage Door Openers
Pair your Wayne Dalton residential garage door with an innovative and reliable Genie opener system.