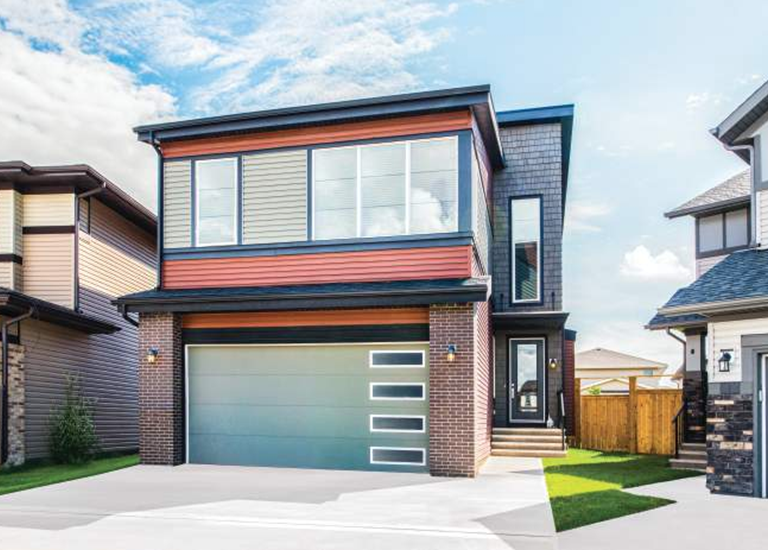 Tips to Make Your Garage Door Pop
Dec. 4, 2020
As we continue to spend more time at home due to the pandemic, now more than ever is the perfect opportunity to utilize your free time and start giving some much needed TLC to your garage door. To keep your garage door in tip-top shape, Wayne Dalton offers maintenance tips and a creative solution to add color to your home!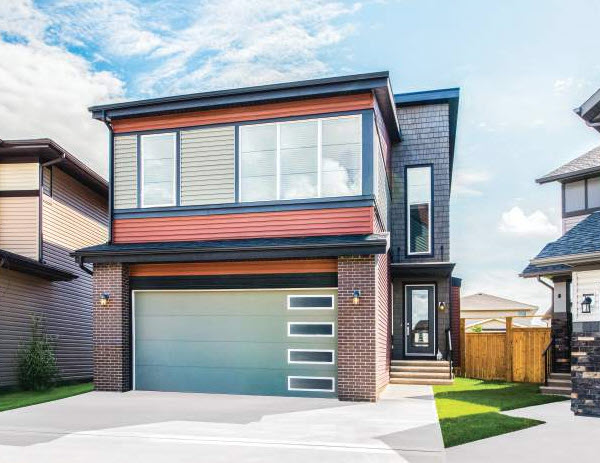 Steel Garage Door Model 8300/8500
Look and Listen
This one sounds simple, but it's one of the most important preventive steps you can take to keep your garage door working properly. Every time you open your garage door, observe what's happening. Is it moving smoothly or is it jerky? Does it operate quietly or does it make noise? Do both sides of the system (springs, pulleys and cables) look symmetrical? Call your local garage door professional to inspect and resolve any issues.
Curb Appeal Check

Don't forget to examine the exterior of the door itself. Wood garage doors require regular maintenance to maintain a pristine appearance and avoid warping, rotting or cracking. Steel doors require minimal cleaning or touching up, like a wash using a mild-all purpose cleaner that can even be done at the same time as washing your car!
Replace the Weatherstripping

Depending on where you live, you may have gone through a tough winter. Now that the weather is clearing up, it's the perfect time to replace the small rubber weather seal strip on the bottom of your door to avoid any moisture from spring showers seeping into your garage door.
Lubricate Moving Parts
Keeping your garage door parts greased up will add years of seamless operation to your system – and it only takes a few minutes! Try a spray-on lubricant on your garage door's springs, rollers, tracks, bushings and hinges. If your door isn't gliding smoothly, leave it to the experts to fix.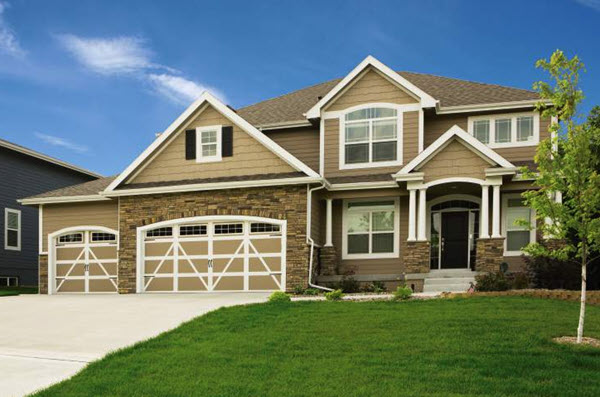 Carriage House Steel Garage Door Model 9405
Boost curb appeal with Decorative Hardware
Sometimes, it's fun to switch things up, especially when it comes to the front of your home. Adding decorative hardware to your Wayne Dalton garage door may be a perfect (and easy!) touch to enhance your home's curb appeal! Wayne Dalton's collection of door accents brings a distinctive, yet subtle, touch of individuality to your garage door. An added bonus? People will notice your attention to detail and striking good taste for a relatively low price!



If you're unsure about which garage door color is best suited for the design aesthetic you want to achieve, the Wayne Dalton® TruChoice™ Color System offers more than 6,000 color choices on a variety of styles and doors.
Related Blogs
Dec. 9, 2021

Wayne Dalton's Collection of Designer Steel Garage Doors can really increase Your Curb Appeal and make your door pop!

Apr. 24, 2018

Contemporary Garage Doors include our frameless glass garage door we call Luminous. Wayne Dalton launched one of the sleekest garage door designs on the market, the residential Model 8450 Luminous.

Jan. 3, 2018

Need some inspiration to find the perfect garage door home? We've compiled our favorite garage door designs to provide you with garage door ideas for modern homes.