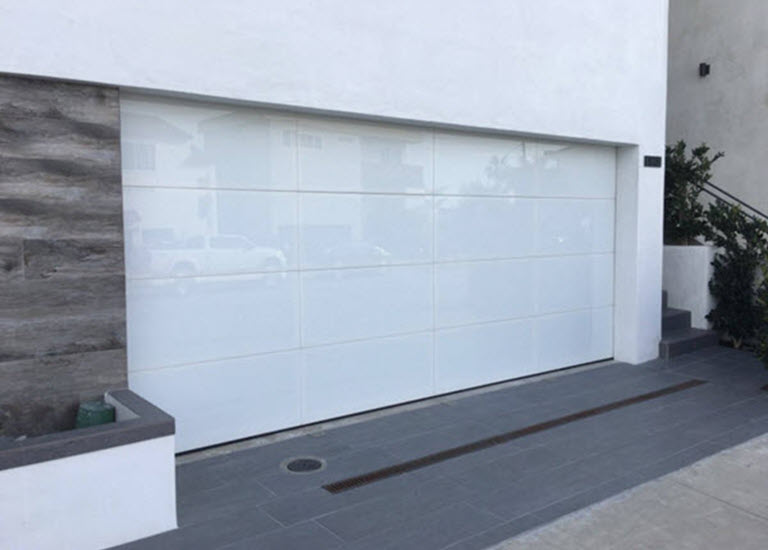 Contemporary Garage Doors - Luminous
Apr. 24, 2018
While modern skyscrapers may at first appear simplistic, the real artwork lies within the detail in the glass and steel used to create the buildings. For Wayne Dalton, skyscrapers are not only something to be marveled but serve as the source of inspiration behind one of the sleekest garage door designs to hit the market — Luminous™.
One year ago, Wayne Dalton launched a residential Model 8450 Luminous and a commercial door Model 464 full-view glass. With no visible framework from the exterior, the doors produce an ultra-modern frameless appearance perfect for urban office environments, patio decks, restaurants, bars, and contemporary homes.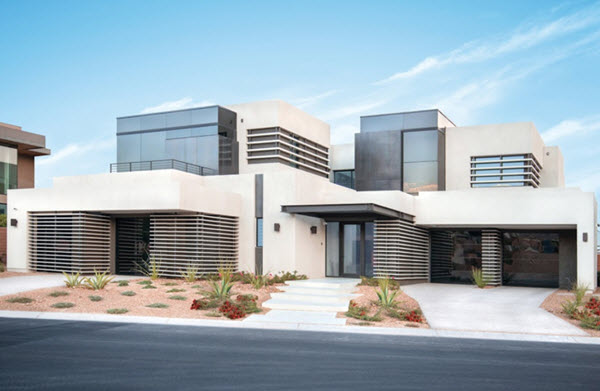 Frameless Glass Garage Doors Model 8450 Luminous, Translucent Black


By mounting glass panels to an aluminum structure using the same type of adhesive as on skyscrapers, Wayne Dalton has been able to create a garage door that flows uninterrupted between indoor and outdoor spaces and integrates with the aesthetics of any structure for sleek, modern style.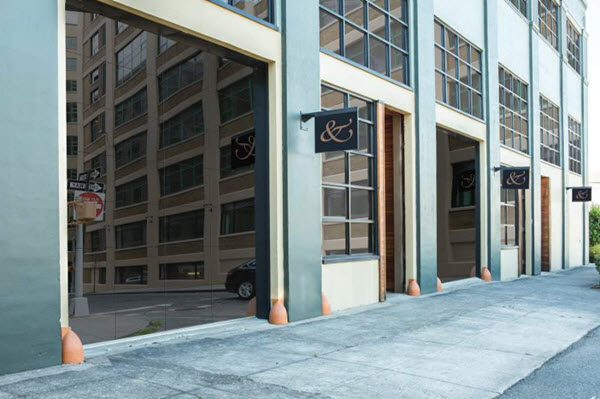 Commercial Aluminum Glass Sectional Door Model 464


As versatility continues to gain popularity in the garage door industry, Wayne Dalton dealer Discount Garage Doors Inc. installed two Luminous garage doors to sectionalize a local sports bar in Spring Hill, FL. Its sleek Opaque Black glass integrated seamlessly with the bar's overall look and added a modern update just in time for a big football game!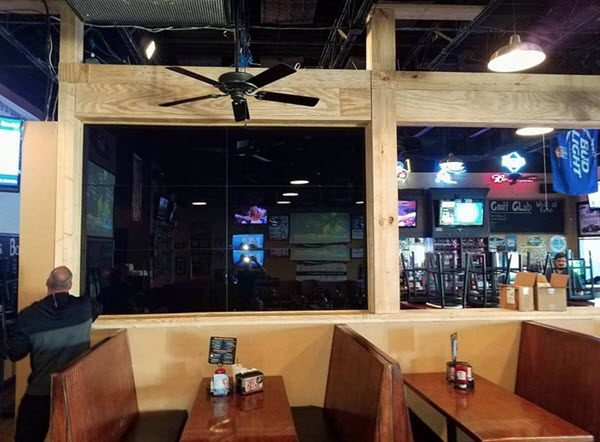 Commercial Aluminum Glass Sectional Door Model 464, Opaque Black


To add a major curb appeal boost, GDI Garage Doors in Orange County, California, recently installed a Model 8450 garage door in Opaque White. The door effortlessly enhances this home's sleek façade and minimalist layout.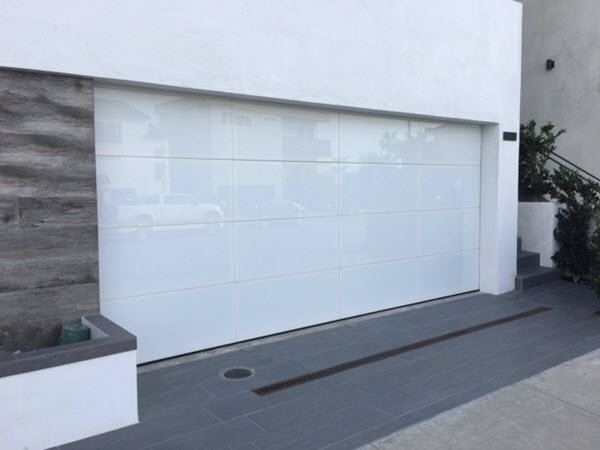 Frameless Glass Garage Door Model 8450, Opaque White


To top off the list, Model 8450 was named the "Hottest New Product" at the International Door Association Expo ‒ with an impressive 24 percent of survey respondents mentioning Luminous as their favorite new product on the market, beating out 52 other products mentioned.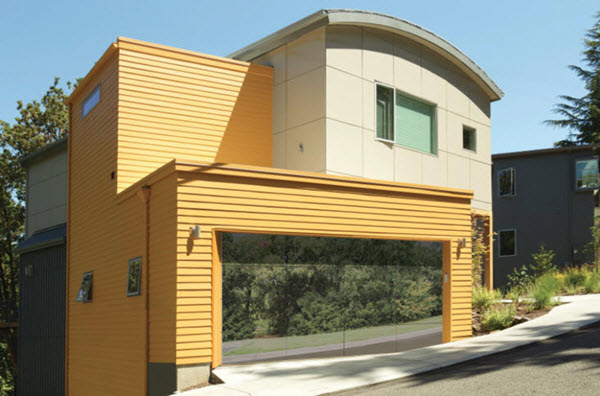 Frameless Glass Garage Door Model 8450, Mirrored Gray


"Dealers absolutely loved this door," said Wayne Dalton Brand Manager Sarah Schram. "Many remarked on the door's looks, one saying it has that 'Wow, wow!' factor."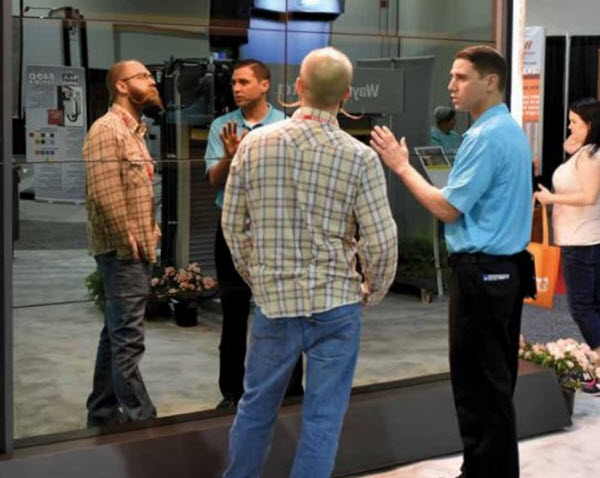 Wayne Dalton salesman with IDA Expo attendee


If you have any questions or want to learn more about Luminous, be sure to contact your local Wayne Dalton dealer!
Related Blogs
Jan. 3, 2018

Need some inspiration to find the perfect garage door home? We've compiled our favorite garage door designs to provide you with garage door ideas for modern homes.

Jul. 15, 2019

Australian actor Tanc Sade, best known as "Finn" on Gilmore Girls remodeled his home with a Wayne Dalton Aluminum garage door.

Jun. 28, 2017

Glass Garage Doors Voted Hottest New Product at the 2017 International Door Association Expo.