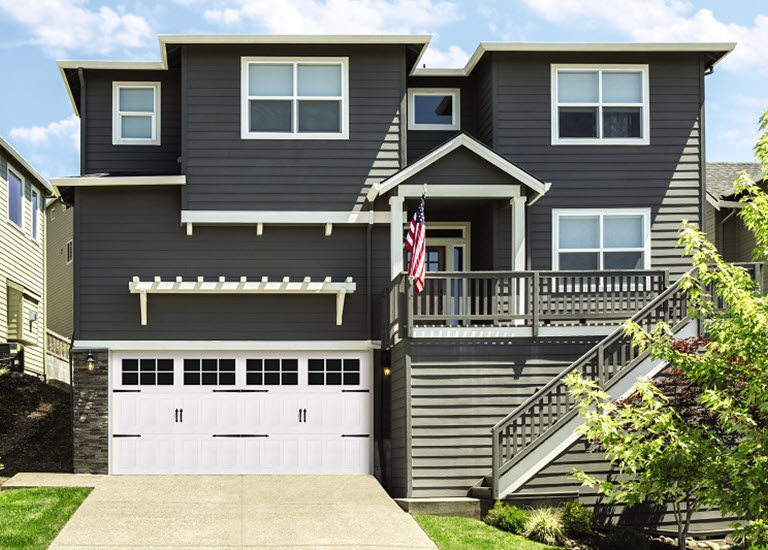 Designer Steel doors to increase Curb Appeal
Dec. 9, 2021
Enhance your curb appeal with Model 9510's newest colors
For more than 65 years, homeowners have chosen Wayne Dalton garage doors for their variety of style, performance, durability and safety features. Wayne Dalton continually strives to meet the needs of our customers, which has resulted in this year's upgrade of our striking Designer Steel collection. Most recently, we introduced new wood grain finishes, however, the expansion of this collection doesn't just stop there! Our Designer Steel garage doors Model 9510 features large windows, full-section embossment design and excellent insulation, making it attractive yet practical for all homes.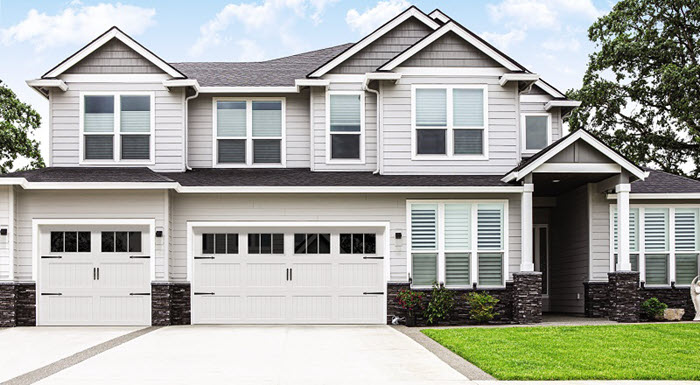 Model 9510 in White featuring our new Ridgefield panel design
Earlier this year, we launched a new Ridgefield panel design that offers a unique pinstriped panel with a bold, recessed stamp design, perfect for homeowners looking for a modern twist on a classic design. Similar to Model 9510's classic Vicksburg panel design, the Ridgefield panel is pinch-resistant to help prevent finger injuries while the door is closing and features TorqueMaster® Plus, Wayne Dalton's exclusive counterbalance system that safely contains the door's springs inside a steel tube.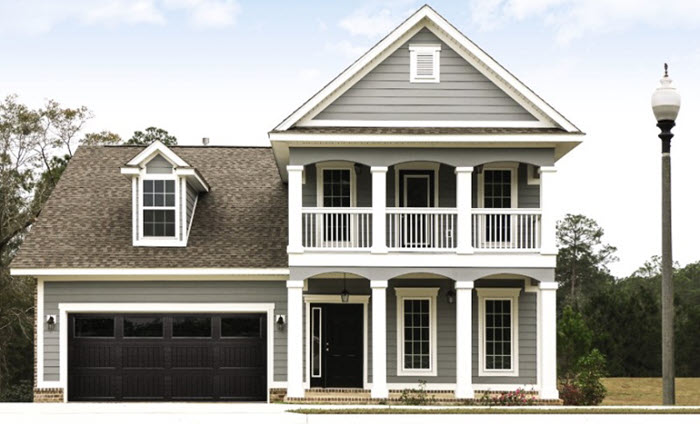 Model 9510 with Ridgefield panels in the new Black premium finish
Wayne Dalton also introduced a variety of premium paint finishes that enhance the old-world charm of our Designer Steel garage doors while providing a modern edge. Our new offerings include: Desert Tan, Gray, Terra Bronze and Black. By coming out with these new contemporary color offerings, Model 9510 is even more trendy and customizable than before.
Model 9510 Designer Steel doors were originally only available in four standard colors — White, Almond, Sandstone and Brown — or the option to customize to closely match any idea imaginable with the Wayne Dalton® TruChoice® Color System that offers more than 6,000 color choices on a variety of doors and styles.
Red Walnut and Weathered Gray wood grain finishes
To appeal to customers seeking to enhance their curb appeal with warm, inviting hues, we released a line of single directional wood grain finishes available in Red Walnut or Weathered Gray for all panel options. With the look of a classic wood door, but without the maintenance real wood requires, these two finishes will be sure to complement a variety of homes for years to come.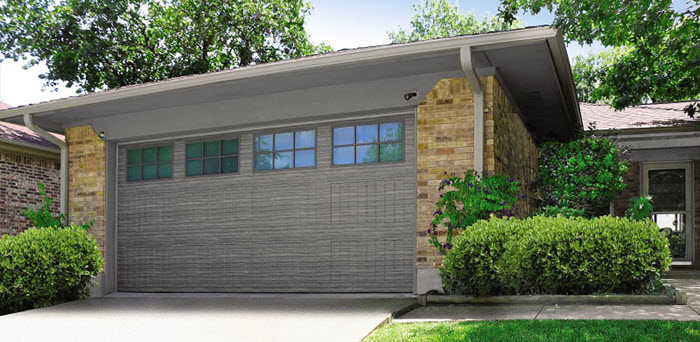 Designer Steel garage door featuring Ridgefield panels with Weathered Gray wood finish
Along with our new designs, colors and finishes, our Designer Steel collection allows further personalization with ten different window options and numerous amounts of hardware to choose from. By introducing these new options, we can provide a one-of-a-kind look combined with the signature quality you can count on. Give one of our Wayne Dalton dealers a call today and be the neighborhood trendsetter with a new garage door.
Related Blogs
Aug. 13, 2018

Create a colorful curb appeal with brightly painted garage door. It is a sure-fire way to revamp your home's exterior.

Aug. 22, 2017

Consistent research shows that curb appeal projects, like updating your garage door, receive higher returns on investment than interior renovations.

Mar. 1, 2019

Learn how to add winter curb appeal with garage doors from Wayne Dalton.