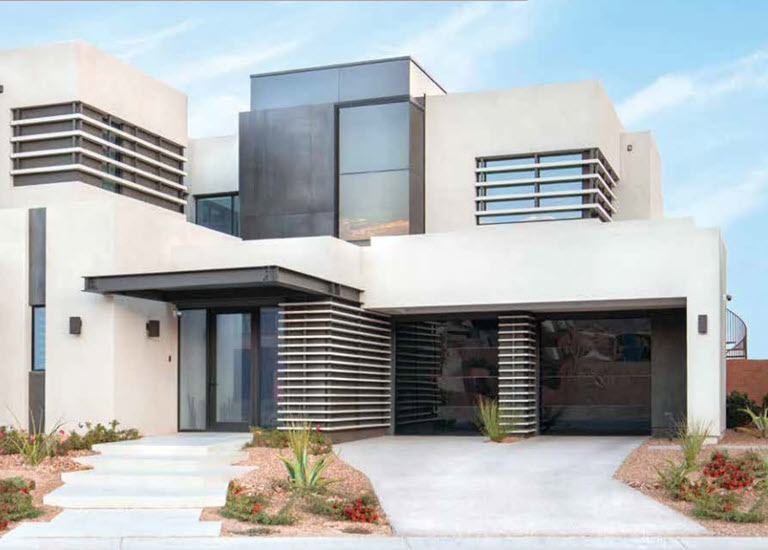 Garage Door Ideas for Modern Homes
Jan. 3, 2018
Need some inspiration to find the perfect garage door for your modern designed home? We've compiled some of our favorite modern style homes with garage door designs that look absolutely beautiful!
Modern homes typically have clean lines, larger windows, and embrace horizontal design elements. When it comes to a garage door, it's important to choose one that closely resembles the design of your home.

Our Aluminum Full-View garage doors are perfect for modern homes. They have a clean look and the aluminum frames give a very modern industrial feel to your home.
Aluminum Garage Doors Model 8850
In the photo shown below, our Aluminum Full-View Model 8850 was used. This door is constructed of clear anodized aluminum frames and the glass is satin etched which gives more privacy than clear glass.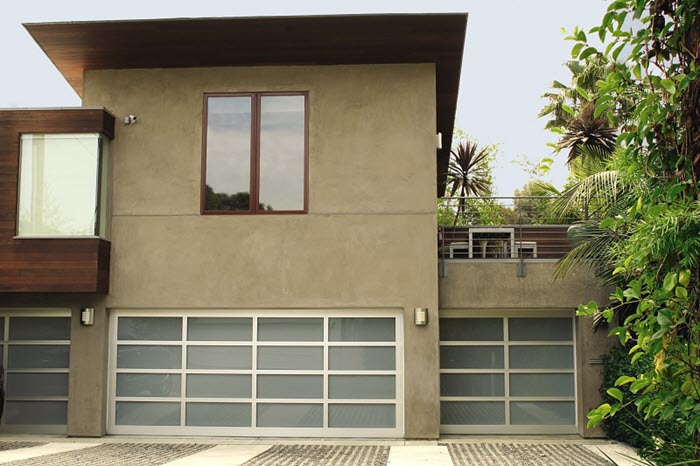 Aluminum Glass Garage Door Model 8850
Aluminum Garage Doors Model 8800
This home has many black accents on its exterior like window and door frames. This homeowner chose an Aluminum Full-View Model 8800 that beautifully compliments the other features on the front of the home. This garage door has a black powder-coated finish its aluminum frames with white laminated glass.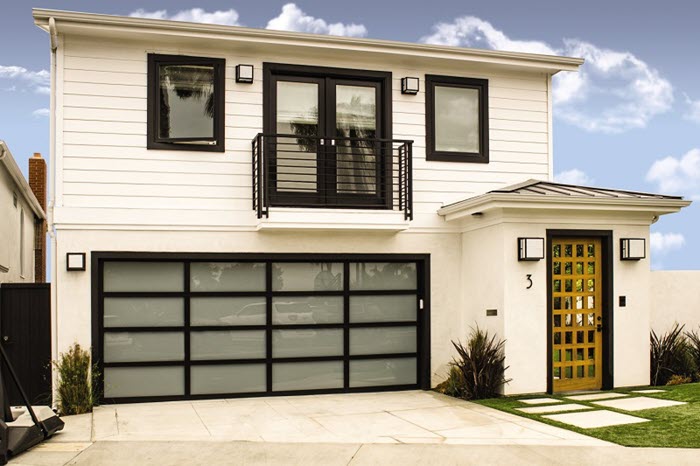 Aluminum Glass Garage Door Model 8800
Fiberglass Garage Door Model 9800
When looking for a garage door for modern home design you're not limited to aluminum framed garage doors with glass sections, you can also find modern garage door designs in materials like fiberglass. Many modern designs use wood accents that give a perfect blend of natural and industrial elements. To complement the natural horizontal wood accents on this modern home, the homeowner chose a faux wood fiberglass garage door in our horizontal groove panel design in a natural oak stained finish.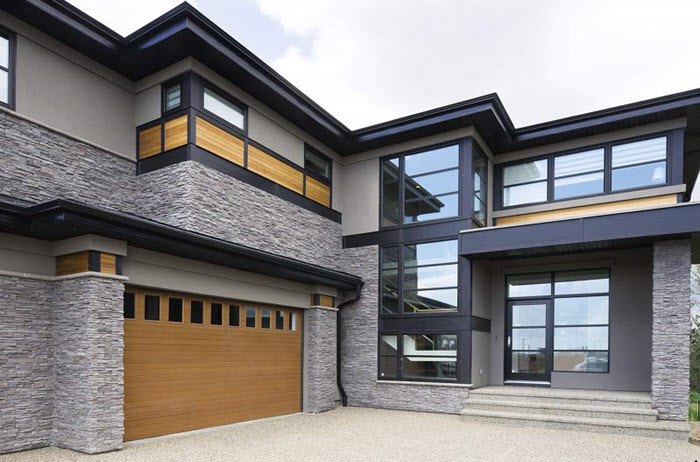 Fiberglass Garage Door Model 9800
Steel Garage Door Model 9605
Another great garage door option for a modern home is a steel door. One of our more popular panel designs that really compliments modern homes is our contemporary panel. Our Models 9100 and 9605 features our contemporary panel, which gives a really clean look to this home and compliments the horizontal lines in the home's design.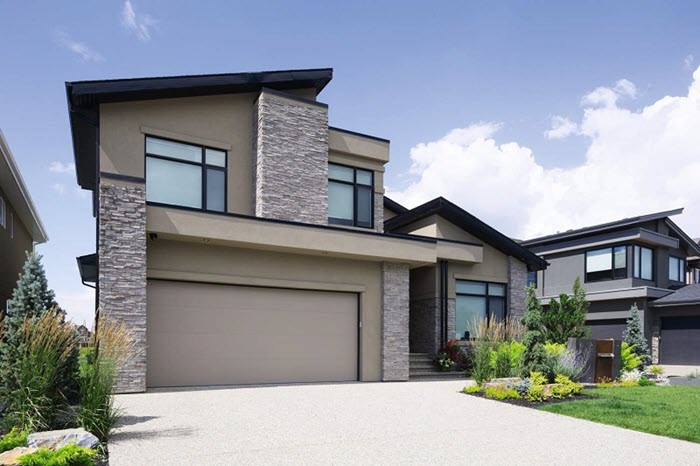 Steel Garage Door Model 9605
Classic Steel Garage Doors Model 8300

Another contemporary panel is offered on our Classic Steel Garage Door Models 8300 and 8500. These doors are offered in five classic and contemporary designs and a wide selection of painted and bi-directional wood grain finishes.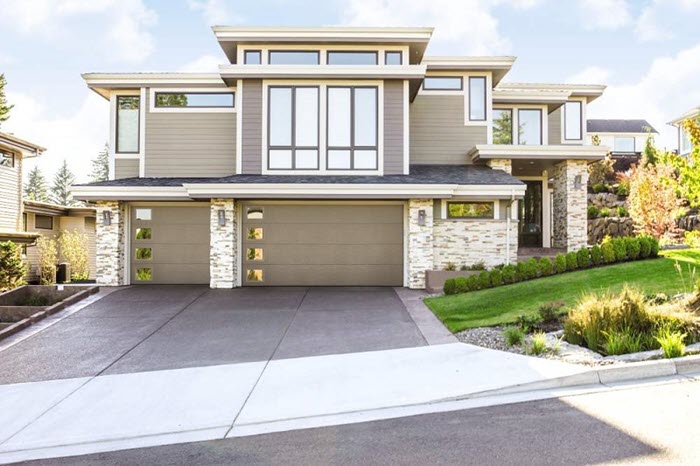 Classic Steel Garage Doors Model 8300 / 8500
Ever see vertical windows on a garage door? Placing windows vertically on a garage door gives it a really cool modern look.
Find more about Modern Garage Doors.
Related Blogs
Apr. 24, 2018

Contemporary Garage Doors include our frameless glass garage door we call Luminous. Wayne Dalton launched one of the sleekest garage door designs on the market, the residential Model 8450 Luminous.

Jul. 15, 2019

Australian actor Tanc Sade, best known as "Finn" on Gilmore Girls remodeled his home with a Wayne Dalton Aluminum garage door.