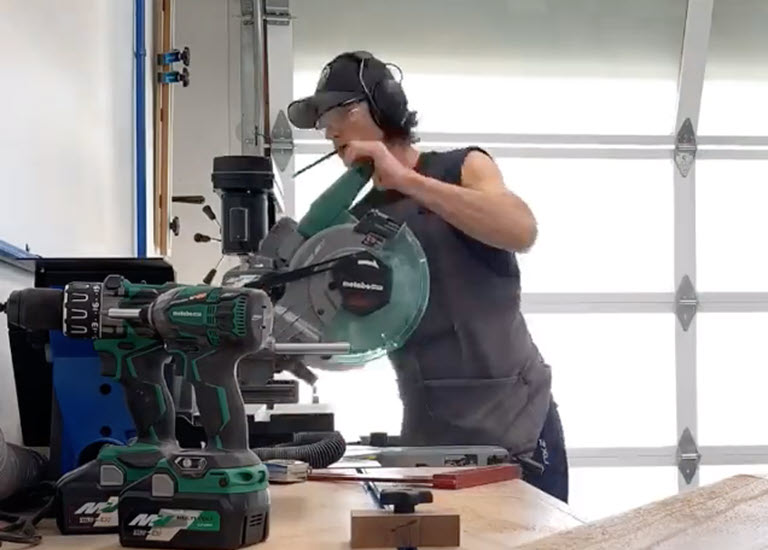 Gilmore Girls' Tanc Sade Gets A Modern Makeover
Jul. 15, 2019
For nearly a decade, the megahit Gilmore Girls graced the television screens across America as viewers anxiously followed the lives of the iconic mother-daughter duo Lorelai and Rory Gilmore that touched on family issues, romance, friendship and ambition, all while drinking a whole lot of coffee.
If you're a loyal follower, you likely know all about Finn, their eccentric Australian (also Australian in real life) friend of Rory, played by the ever-charming Tanc Sade throughout the show's seven-season run— including the miniseries reboot Gilmore Girls: A Year in the Life Netflix debuted in 2016.
After purchasing a new home in Los Angeles, Sade wanted to transform his curb appeal and turned straight to Wayne Dalton.
While the outside of Sade's home was in need of a modern facelift in general, his ultimate goal for the remodel was to turn his garage into a woodworking shop to take on his new-found hobby. For this, he would need a door that would not limit his vision with dull lighting (power tools in the dark = scary), while still allowing him much needed privacy with the option to work with the doors entirely shut in busy Los Angeles.
"I wanted a new garage door that would make working in my garage more comfortable while woodworking, so I needed a door that could provide more benefits than curb appeal. Wayne Dalton's Aluminum Glass Doors - Model 8800 did just that," said Sade.
Local California dealer Carroll Garage Doors installed a nine-foot-by-seven-foot Model 8800 with white powder coating and white laminated glass that would allow for ample amounts of light (as seen on Instagram with him working in his garage), as well as the privacy Sade desired.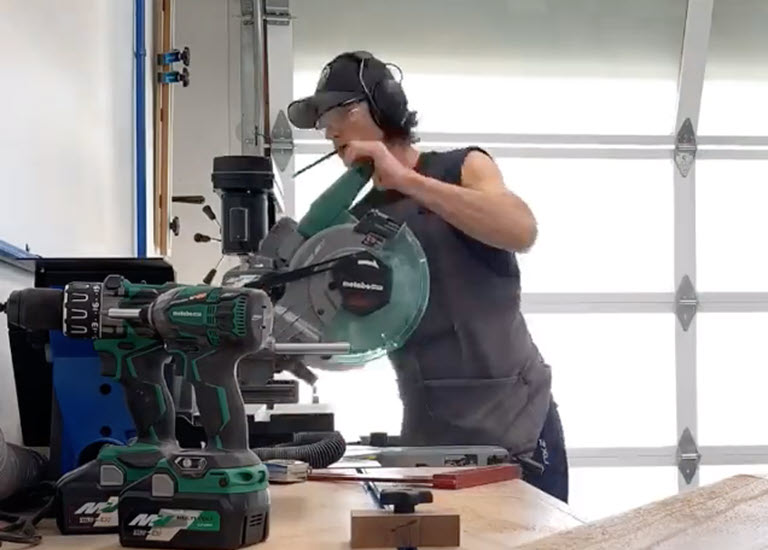 Credit: Tanc Sade's Facebook
The glass Sade chose is Wayne Dalton's most private standard glass option on the complete opposite spectrum of the clear glass option, which offers a clear view of whatever is inside or out. The model 8800 has many colors to choose from. Below are the colors that the Gilmore Girls Garage Makeover included:
Panel Design: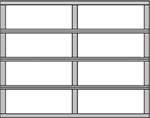 Door Frame Color:

Glass Color:


"That garage door has absolutely transformed my space from a dingy dark garage to a bright vibrant workspace," added Sade. "I couldn't be happier."
Constructed with a rugged, anodized aluminum frame, Model 8800 Contemporary Aluminum doors add a clean, modern to any home, whether it be to a patio to fuse indoor and outdoor space, or in the traditional sense on a garage.
Standard product features include a flexible vinyl bottom that helps prevent dirt and debris from entering the enclosed space, tongue-and-groove joints to act as a great weather barrier and reinforced fins along with heavy-duty track and brackets to aid in years of smooth, trouble-free operation.
While our Glass Panel Garage Doors Model 8000 are available only for the West Coast, residents living on the other side of the United States can order a Aluminum Glass Garage Doors - model 8850, Model 8800's equal counterpart.
Related Blogs
Aug. 7, 2020

Wayne Dalton donated some doors to deserving families on the return of Extreme Makeover: Home Edition.

Nov. 26, 2019

Rock the Block on HGTV featured Jasmine Roth and other builders to see who could do the best makeover.

Nov. 30, 2017

Wayne Dalton Brand Manager Sarah Schram recently joined expert home building and renovation duo, The Carey Brothers.