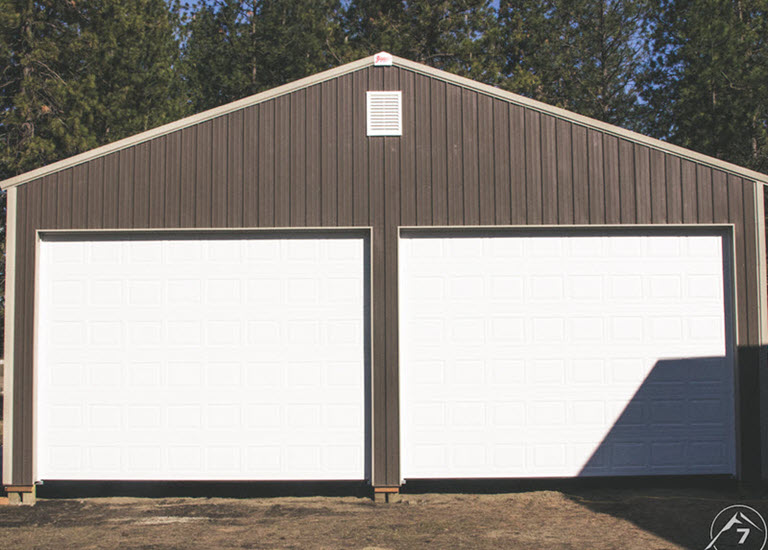 Peak 7 Adventures Project
Sep. 13, 2019
Large Sectional Door Installed at Peak 7 Adventures
Peak 7 Adventures is an outdoor adventure 501(c)3 nonprofit in Spokane, Washington that serves under-resourced youth through experiences in the outdoors like mountain climbing, stand-up paddle boarding or snowshoeing. According to the company, studies have shown that time in nature allows teens to improve their mental, emotional and physical health, and Peak 7 opens the doors to low-income and minority populations that might not otherwise get to experience adventure trips due to the high cost often associated.
Local Wayne Dalton dealer NationServe of Spokane Valley became involved with Peak 7 through one of its largest customers, Ziggy's Home Improvement.
"We needed doors for our storage building where we house the vans that drive our kids around all year to their adventures. The Wayne Dalton doors NationServe of Spokane Valley provided are great for security, super easy-to-use and look amazing," said Peak 7 Marketing and Events Coordinator Phil Moore.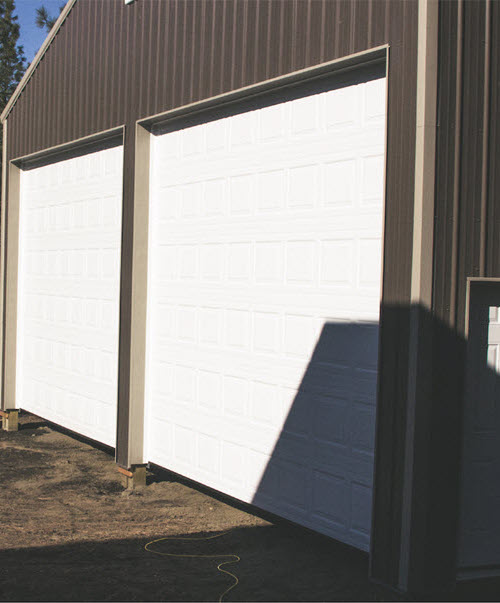 (Photos courtesy of Peak 7)

NationServe of Spokane Valley installed two 16 foot by 12 foot Classic Steel Model 8300 garage doors, one of the best-insulated residential garage doors on the market. These doors are durably made with two layers of steel surrounding a thick layer of foamed-in-place polyurethane insulation, perfect for Peak 7 to care of their vehicles, rain or shine. Heavy-gauge steel wrap around end caps are used to trim-out door edges for better appearance, improved strength and damage-protection of the insulation.
"Peak 7 goes the extra mile for its adventurers, and that's exactly what Wayne Dalton of Spokane Valley did by going out of their way to be part of our mission," added Moore. "As a nonprofit, we rely solely on the generosity of our partners. This gift was a blessing that will benefit our kids for a lifetime."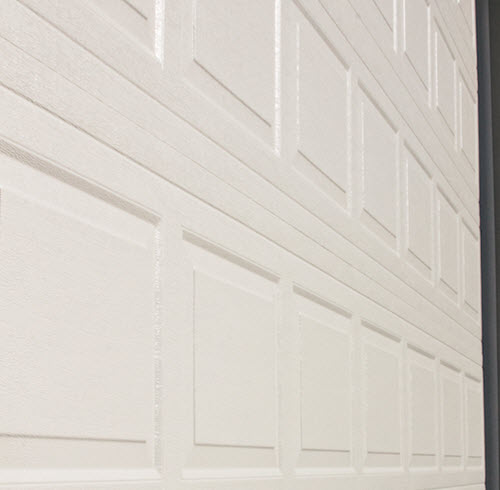 (Photos courtesy of Peak 7)
Model 8300 is offered in five classic and contemporary designs and a wide selection of painted and bi-directional wood grain finishes, colors, windows and hardware. Peak 7's doors feature the Colonial panel in White.

With their new Wayne Dalton doors in place, Peak 7 will continue to service kids like Gavin McArthur who participated in the 2019 Bower Adventure Course.
"I am no longer carrying the heavy burden of being the lone wolf among the pack; I have gained confidence through adventure. I enjoy being among nature, alongside my friends and family. I thank Peak 7 for this new factor in my life. If it weren't for the BAC (Bower Adventure Course), or Peak 7 as a whole, I don't have the slightest clue of where I would be right now. I became successful through participating and engaging with challenges on this course. I have achieved a newfound sense of responsibility through this course. But through it all, there are two words that stood out to me: growth and resiliency," said McArthur.
Related Blogs
Jul. 8, 2018

Topgolf Patio Door project included adding Wayne Dalton's aluminum full-view doors and insulated sectional steel doors.

Feb. 14, 2020

M1 Concourse Condo features Thermospan® Model 150 Doors Wayne Dalton dealer Quality Overhead Door installs doors for luxury car condo on world-class track in Pontiac, Michigan

Oct. 2, 2018

Seattle's renovated and updated Pike Place Market, now has Wayne Dalton Model K-AL Aluminum Full-View doors K-AL Aluminum Full-View doors at the center of all the action.