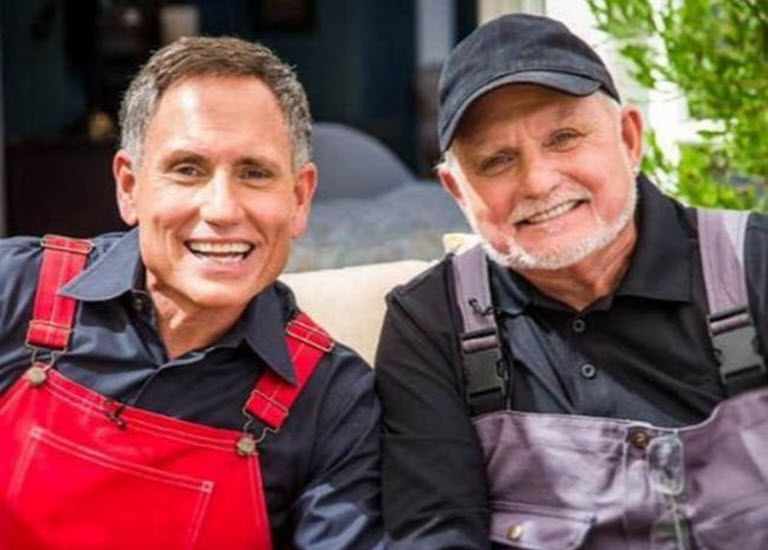 Wayne Dalton Interview with The Carey Brothers
Nov. 30, 2017
Wayne Dalton Brand Manager Sarah Schram recently joined expert home building and renovation duo, The Carey Brothers, on their home improvement radio show On The House. For more than 30 years, James and Morris Carey have offered money-saving tips on building, remodeling and repairing homes to listeners on more than 200 stations across the country. Joining the brothers on their show as an expert source, Sarah shares tips on what homeowners should look for when shopping for a new garage door.
Sarah: The top two things we've found that customers place on priority for a garage door is the appearance and the price. We always encourage people to do some research online and take a look at different types of garage doors to see what kind they like. Now there are tons of different design options for garage doors in every budget, so there's a lot of flexibility there.
James: And what about construction? What are the options in regards to construction? Not all garage doors are created equal -- there are good, better and best. So starting from the bottom and working our way up, what are some of the features and benefits one might look for when shopping for a new garage door?
Sarah: Well your entry level garage doors are typically going to be uninsulated. They'll be a single sheet of steel and have fewer customizable options just because they are entry level. Once you move up to a mid-level garage door, most of the time those have polyurethane foamed-in-place which is insulation that gets put in every nook and cranny of the garage door so it's very well insulated.
When upgrading doors, Wayne Dalton suggests that homeowners also take this time to replace their operator to ensure proper function with the weight and balance of the new garage door. In order to maintain the door, Wayne Dalton recommends regularly performing visual inspections and having a comprehensive professional inspection conducted every six months.
Sarah: Take a look at the garage door, look at the cables, look at the springs and rollers, and just visually inspect them for any sign of damage or wear and tear. If your garage door is sounding loud it may need to be lubricated.
While shopping for a garage door, visualization is key. James Carey asked Sarah if Wayne Dalton provides any tools for homeowners to envision what their new garage door might add to their home's curb appeal.
Sarah: We've got a Garage Door Design Center on our website and an app that can be downloaded from the Apple App Store and used on an iPad. Homeowners can design a door and then upload a photo of their house, or take a photo using their iPad in the app, to see what the new garage door will look like on their home.
Wayne Dalton Shares Expert Tips with The Carey Brothers: The Carey Brothers' radio show On The House airs every Saturday from 9:00 a.m. to Noon Eastern Time.

Related Blogs
Jul. 15, 2019

Australian actor Tanc Sade, best known as "Finn" on Gilmore Girls remodeled his home with a Wayne Dalton Aluminum garage door.

Sep. 13, 2019

HGTV's new breakout show hosted by Jasmine Roth, featured many different looks at Wayne Dalton.

Nov. 26, 2019

Rock the Block on HGTV featured Jasmine Roth and other builders to see who could do the best makeover.