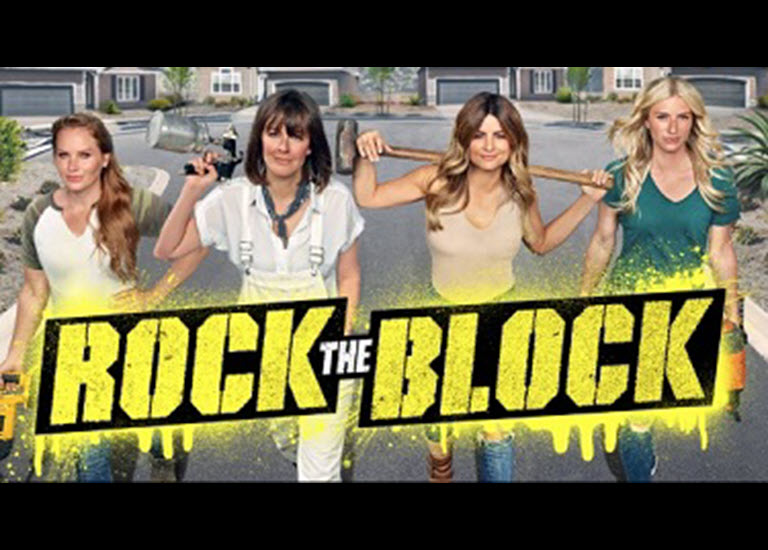 Rock the Block Features Wayne Dalton Garage Doors
Nov. 26, 2019
California builder and designer Jasmine Roth shines a spotlight on the potential return on investment homeowners can achieve by updating their garage doors. Rock The Block - Wayne Dalton garage doors can be viewed on HGTV reruns, the network app, as well as streamed on YouTube, iTunes, Amazon Video, VUDU and Google Play.
HGTV's new hit show Rock the Block follows network veterans Jasmine Roth of Hidden Potential, Good Bones' Mina Starsiak Hawk, Restored by the Fords' Leanna Ford and Windy City Rehab's Alison Victoria as they go head to head to see who could makeover the best home in only four weeks with a budget of $175,000.
With a goal to add the most resale value to the home, Roth added some serious curb appeal with the Model 9800 Designer Fiberglass by calling the Wayne Dalton independent dealer All County Doors, who had previous experience working with her on Hidden Potential (another HGTV show).
The first season of Rock the Block came to a dramatic end as it crowned Roth the winner of the competition, appraising her total home value at $1,020,000 — $15,000 above Hawk's design home. Did the added curb appeal from her garage door seal the deal for the win? We think so!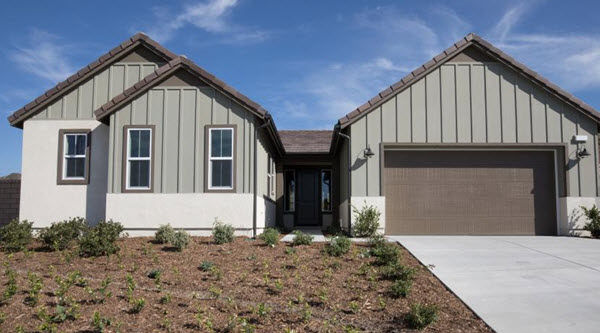 Before Model 9800 applied to Mark Von Holden/HGTV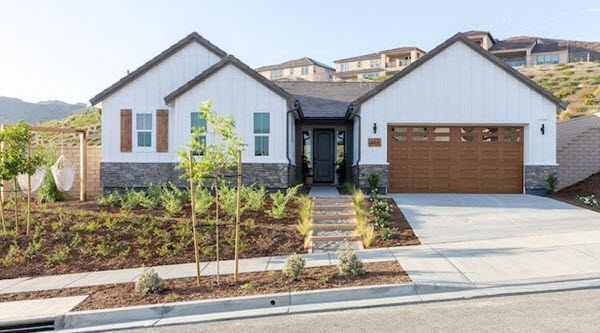 After Model 9800 applied to Mark Von Holden/HGTV
Constructed to closely resemble the warmth and appeal of wood garage doors without the high maintenance wood doors typically require, Model 9800 Designer Fiberglass garage doors are a great option for homeowners to get the best of both worlds. With its artfully molded wood-grain fiberglass surface bonded on an aluminum frame, our Model 9800 Designer Fiberglass garage doors are offered in 10 different colors and has a wide selection of painted and bi-directional wood grain finishes, windows, and hardware. Roth enhanced the curb appeal with a horizontal raised panel window finished in Natural Oak, along with a new exterior paint job, walkway and architectural stone that covered the skirt of the house.
In 2018, Wayne Dalton was recognized as the top provider of quality garage doors in BUILDER Magazine's Brand Use Study, which included a Designer Fiberglass Garage Door Model 9800 as a 'Builder Favorite.' Product features include polyurethane foamed-in-place insulation and pinch-resistant panels.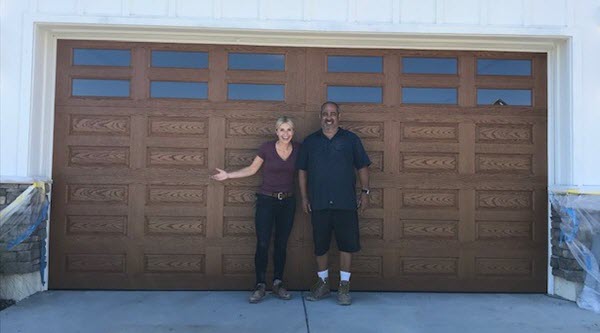 (Jasmine Roth with George Fajardo from All County Doors)
"I saw every bit of this house as an opportunity. I wanted to add value to every square inch of not just the house, but of the property itself," Roth said.
By adding value to both inside and out of the property, Roth accomplished her goal and got creative while doing it. Unlike the other designers, she utilized the extra square footage in the garage to transform the space into an at-home gym with a climbing wall to boot!
After the bittersweet ending to the first Rock the Block season, host Drew Scott best known from his show Property Brothers made a special announcement, unveiling the street's new name, Jasmine Lane.
Related Blogs
May. 7, 2018

See how the HGTV Property Brothers and the Wayne Dalton Model 6600 Carriage House Steel garage doors helped transform this family's home.

Sep. 13, 2019

HGTV's new breakout show hosted by Jasmine Roth, featured many different looks at Wayne Dalton.

Oct. 25, 2017

HGTV Property Brothers Transform Las Vegas Home With Custom Wood Garage Doors