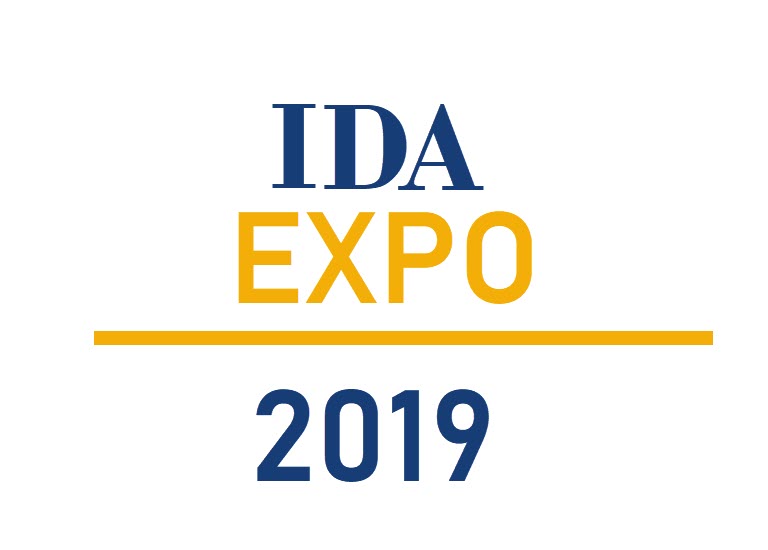 2019 International Door Association Expo
Apr. 3, 2019
New Product Innovations
The International Door Association (IDA) Expo is one of the biggest industry events for garage door manufacturers, suppliers and dealers to discuss business, offer advice and get inspiration about local design trends.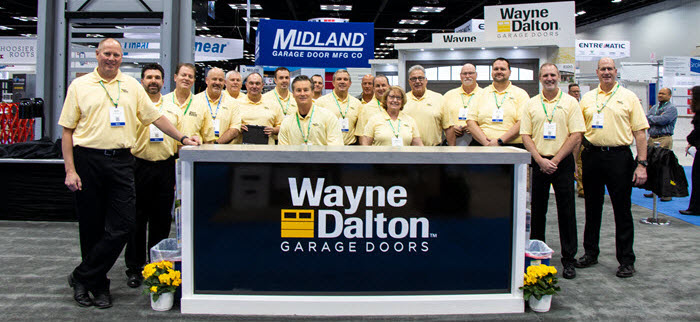 Performance High Speed Metal Door Mdel 888 ADV-Xtreme
Ideal for applications that see heavy use, such as auto dealerships, parking garages and manufacturing facilities, our Performance High Speed Metal Door Model 888 ADV-Xtreme opens at up to 80" per second for maximum efficiency and features a springless, helical design that requires minimal interruption for maintenance. Model 888 ADV-Xtreme is made of a dual-walled, solid aluminum curtain for security and comes with a fully-assembled curtain that arrives pre-wrapped in head plate and trusses, ready for installation, in addition to a completely hinged guide and pre-wired connection for plug and play accessories.

High Speed Metal Door - Model 888 ADV-Xtreme

If you were unable to attend or are looking for a quick refresher from Wayne Dalton's booth, we've got you covered. And, if you see anything you like, contact a Wayne Dalton Dealer.
Residential Doors
At Wayne Dalton's Booth #739, attendees got an exclusive sneak peek at the soon-to-be-released Model 7409 Harrington Carriage House Wood door, to kick off the launch of its new Cape Cod-inspired Bay Collection. The new collection features three designs built with four-layer construction, including a polystyrene core. Other residential doors featured included:
Luminous® Model 8450 Door

Inspired by glistening modern skyscrapers, Wayne Dalton's Frameless Glass Garage Doors Model 8450 Luminous® instantly adds sleek style to any residential setting. The full-view glass door features no visible framework from the exterior and includes a flexible vinyl bottom seal to provide a great weather barrier that helps deter dirt and other elements. Model 8450 doors are built-to-order and can be customized in five glass finishes (Opaque White, Opaque Black, Mirrored Gray, Mirrored Bronze and Translucent Black) and five structure finishes (Bronze Anodized, Black Anodized, White Powder Coat, Bronze Powder Coat, and Black Powder Coat).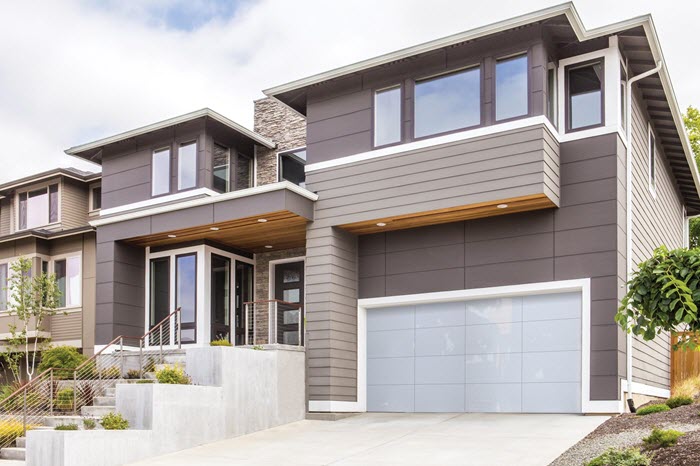 Frameless Glass Garage Door - Model 8450
Classic Steel Garage Door Model 8300
Classic Steel Garage Doors Model 8300 is one of Wayne Dalton's best-insulated residential garage doors made durable with each section containing two layers of steel surrounding a thick layer of foamed-in-place polyurethane insulation, resulting in an R-Value of 12.12*. Model 8300 is available in five classic and contemporary designs and a wide selection of painted and bi-directional wood grain finishes, including a new color option called Terra Bronze that is between taupe and brown.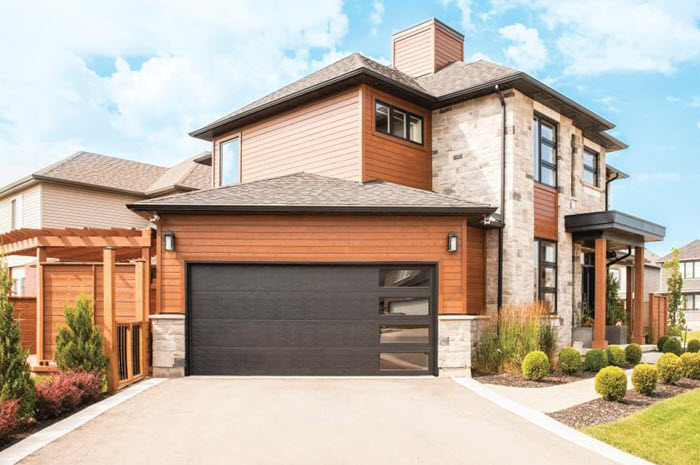 Classic Steel Garage Door Model 8300 - Contemporary Panel Design
Carriage House Steel Garage Door Model 9700
Carriage House Steel Garage Doors Model 9700 feature large sections that allow for ample amounts of light when designed with windows. Design and hardware options also include embossed, high tensile steel panels that give off the appearance of wood with the strength of steel. Model 9700 provides a variety of color options, including four paint finishes, three two-tone paint finishes and eight stained finishes for a real-wood look. This door also offers wind load options, pinch-resistant panels and the TorqueMaster® Plus, the company's exclusive counterbalance system that safely contains springs inside a steel tube.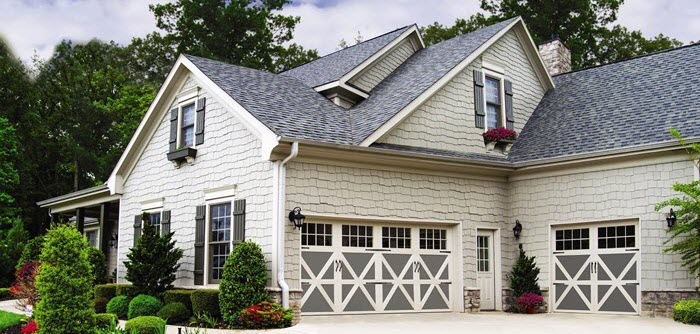 Carriage House Steel Garage Door - Model 9700
Commercial Doors
No matter the application, Wayne Dalton has a commercial door to fit its customers' needs. This year, the company's doors were out in full-force at IDA Expo with high cycle, high speed, high performance and wind-rated doors to withstand even the strongest pressure.
Sectional Door Model C-24 with Miami-Dade Wind Load Reinforcements
Model C-24 features Miami-Dade wind load options available to withstand pressure up to +50.0/-56.0 psf. These reinforcements include four-inch horizontal struts in doors over 10' wide, heavy-duty hardware and impact-rated glazing. This 24-gauge ribbed steel door is available with optional polystyrene insulation and a variety of sizes and configurations.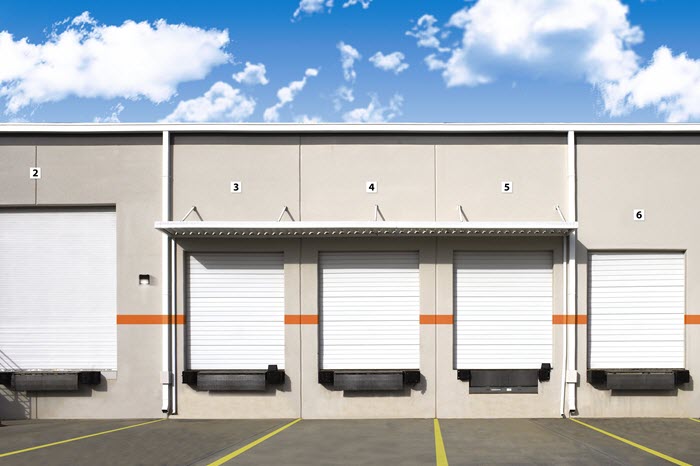 C-24 Dock Doors
High Cycle Rolling Service Door - Model 800C HC
Our high cycle rolling service doors Model 800C HC offer a cycle life that's 25 times Wayne Dalton's standard rolling service door and feature a three-year, 500,000 cycle warranty. Thanks to its springless barrel design, Model 800C HC doors do not require a counterbalance system and can be serviced with universal components for ease of maintenance and less downtime for added dependability. The standard Model 800C HC can withstand up to +20/-20 psf, with additional wind load options available.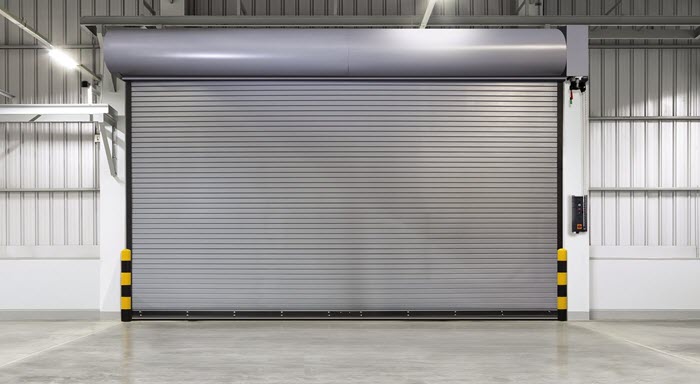 Large Rolling Steel Door
High Speed High Performance Rubber Door - Model 885
Wayne Dalton's Model 885 ADV-Xtreme Exterior High Speed High Performance Rubber Door features a new lower headroom design to fit more applications and is constructed with five layers of nitrile rubber and four layers of polyester weaver that add strength without the weight and can easily withstand harsh environments. Model 885 ADV-Xtreme was designed to be low maintenance and includes features such as breakaway impact detection and push button self-repair, along with plug and play wiring. Model 885 ADV-Xtreme is capable of handling up to ±27 psf and can operate under pressures up to ±5 psf.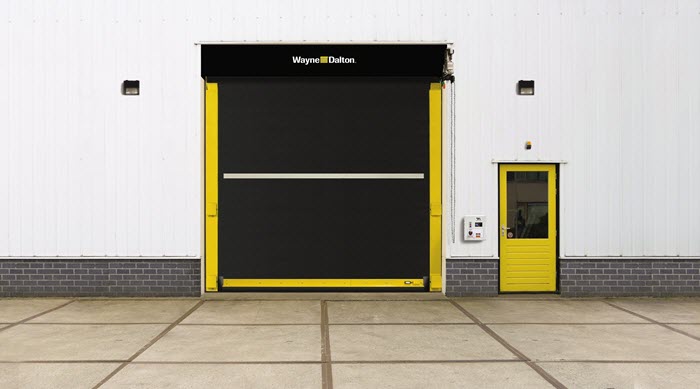 High Speed Rubber Door

*Wayne Dalton uses a calculated R-value for our insulated doors.

The IDA Expo is a great opportunity for the Wayne Dalton dealers to get face to face contact with customers and showcase what's new in the industry. The Expo was important this year because of the new Model 7409 Harrington Carriage House Wood door, which allowed dealers to have a face to face showcase with new customers. The commercial doors were also a big hit this year, and we can't wait until next year to showcase even more products.
Related Blogs
Jun. 29, 2018

Whether you were unable to attend the 2018 International Door Association IDA Expo or are looking for a quick refresher from Wayne Dalton's booth, we've got you covered.

May. 17, 2017

Recap of the 2017 International Door Association Expo held in Atlanta, Georgia.

May. 6, 2016

Recap of the 2016 International Door Association Expo held in Las Vegas, Nevada.