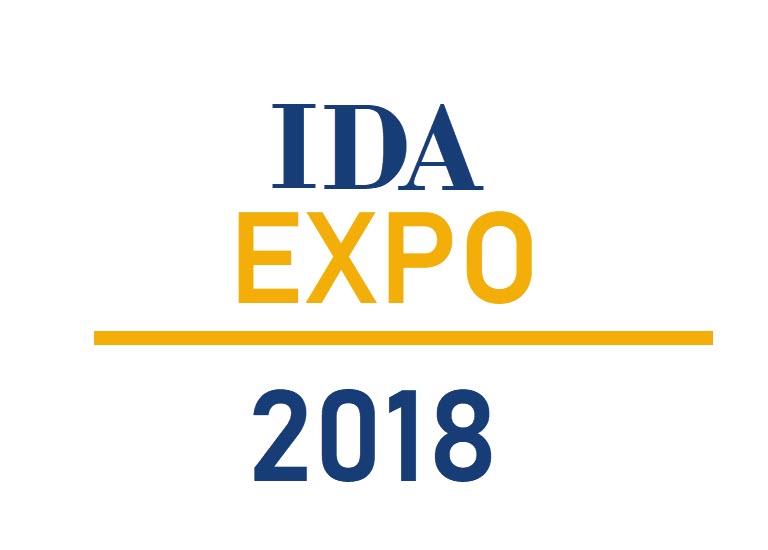 2018 International Door Association Expo
Jun. 29, 2018
Product Showcase IDA 2018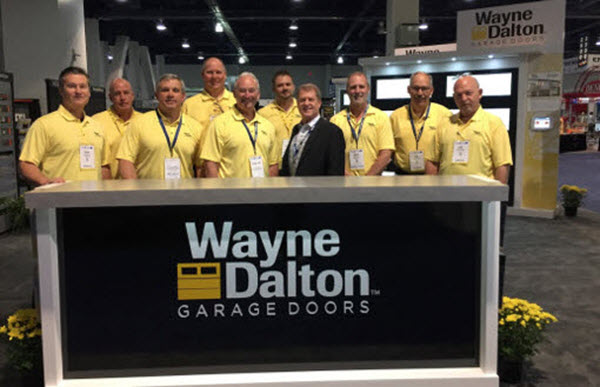 Wayne Dalton Sales Team
The International Door Association (IDA) Expo is one of the biggest industry events for garage door manufacturers, suppliers and dealers. In addition to networking with thousands of attendees from around the world, the IDA Expo is a time for product demonstrations, workshops and discussions surrounding the latest product innovations in the garage door industry.
Whether you were unable to attend or are looking for a quick refresher from Wayne Dalton's booth, we've got you covered.
Residential Doors
This year, Wayne Dalton promoted two of its residential garage doors that are ideal for modern and traditional style homes. The Luminous™ Model 8450 featured at IDA Expo was a showstopper as always, offering a sleek and eye-catching design, while the Classic Steel Model 9605 is one of the most popular garage doors for builders, providing homeowners a low maintenance and aesthetically pleasing door.
Frameless Glass Garage Door - Luminous Model 8450
Inspired by glistening modern skyscrapers, Wayne Dalton's Frameless Glass Garage Door Luminous™ Model 8450 instantly adds sleek style to any residential setting. The full-view glass door features no visible framework from the exterior - producing an ultra-modern frameless appearance perfect for contemporary homes. Luminous was named the "Hottest New Product" at the 2017 International Door Association Expo.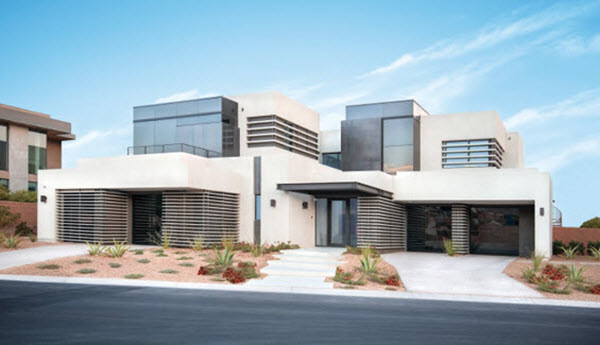 Luminous Model 8450 , Translucent Black

Classic Steel Garage Door - Model 9605
Wayne Dalton's Classic Steel Garage Door Model 9605 offers a variety of styling options to match virtually any taste. Performance capabilities include a bottom weather seal to help reduce draft and debris from entering the garage, heavy-duty center hinges and horizontal integral struts at the top and bottom of each door section, which add rigidity for added strength and smoother operation.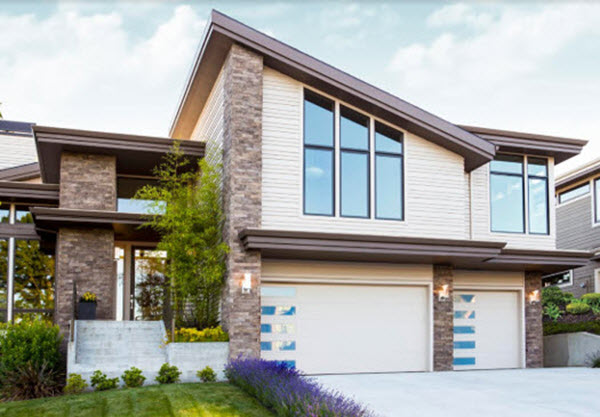 Model 9605, Contemporary panel, Clear III vertical windows


Commercial Doors
Wayne Dalton's commercial garage doors came in full-force at the IDA Expo this year. Attendees were able to view recently launched commercial product offerings for virtually any commercial or industrial application. The garage doors featured highlighted benefits such as long-lasting reliability, aesthetics and efficiency.
High Cycle Rolling Service Door - Model 800HC
Model 800 HC is Wayne Dalton's new high-cycle rolling service door designed to provide warehouse and facility managers with a long-lasting, reliable door option for heavy traffic areas. The Model 800 HC warranty provides a cycle life of 500,000 cycles and thanks to its springless barrel design, Model 800 HC requires less downtime for maintenance than a traditional rolling service door.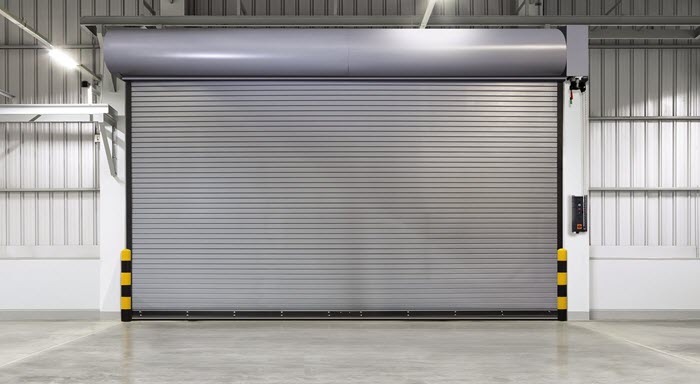 Model 800 HC


Commercial Frameless Glass Door - Model 464
Wayne Dalton's Frameless Glass Aluminum Door Model 464 is the commercial equivalent to Luminous Model 8450. This door is perfect for adding sleek, modern appeal to various applications including restaurants, bars and urban office environments.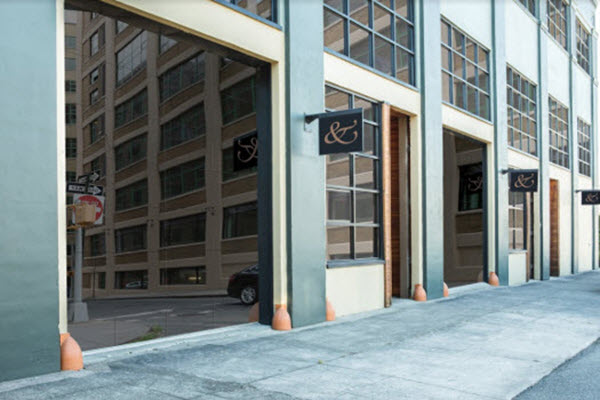 Model 464, Opaque Black
Security Shutter - Model 523
Wayne Dalton's Model 523 is an attractive security shutter that comes in a compact, pre-assembled design for easy installation in areas with low headroom and side room requirements. To add to the aesthetics of any facility, Model 523 is available in four standard powder coat colors and six wood grain finishes. Ideal applications include pharmacies, hospitals, offices, schools and other retail facilities.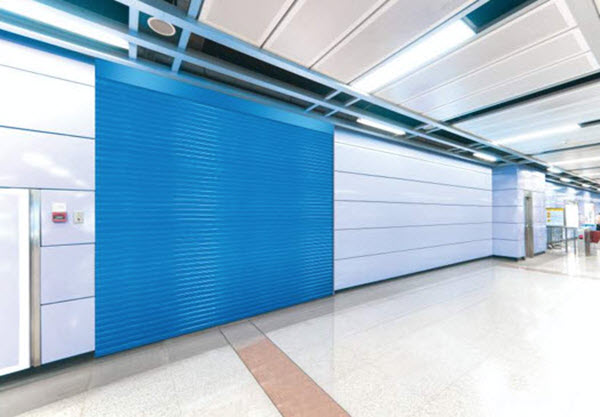 Blue Security Shutter
Rolling Service Door - Model 800
Our Rolling Service Door Model 800 is designed to meet the tough requirements of virtually any commercial or industrial application. The door offers flexibility in substrate materials with choices of galvanized or prime steel, stainless steel or aluminum, and is composed of curved or flat-faced slats.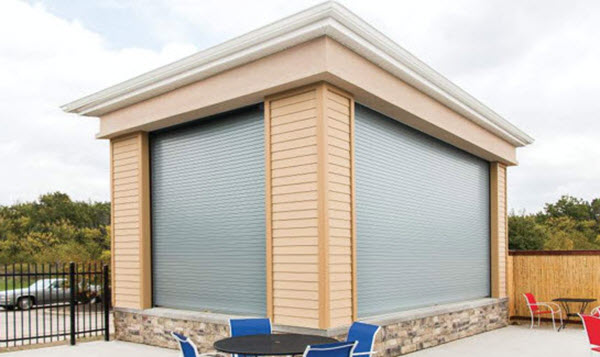 Rolling Service Door Model 800, Gray
Insulated Sectional Steel Door ThermospanⓇ Model 150
Thermospan Model 150 is a polyurethane-insulated, sectional steel door that is ideal for commercial applications where efficiency is important, but strength, rigidity and durability cannot be compromised. Wayne Dalton Thermospan Series doors are the only sectional doors in the industry with patented, roll-formed integral struts on each section.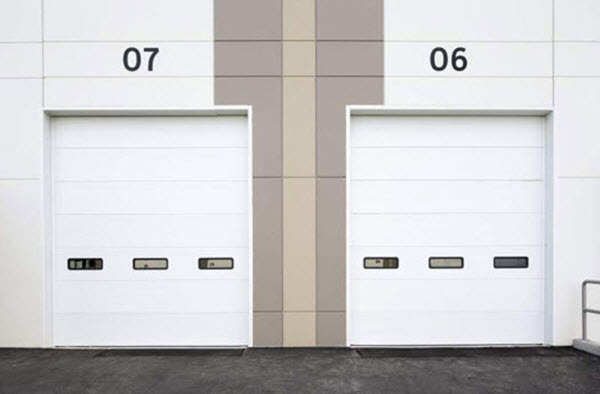 Thermospan® Model 150 with Vision Lites
IDA Expo Exclusives
In addition to a variety of garage doors that recently launched, Wayne Dalton also gave IDA Expo attendees a sneak peek at the residential Classic Steel Model 8300 with a new all-window door option for the Contemporary panel design and High Speed Models 888 ADV-X and 889 ADV-X, Wayne Dalton's newest high-speed commercial doors. These new product offerings will be available this summer.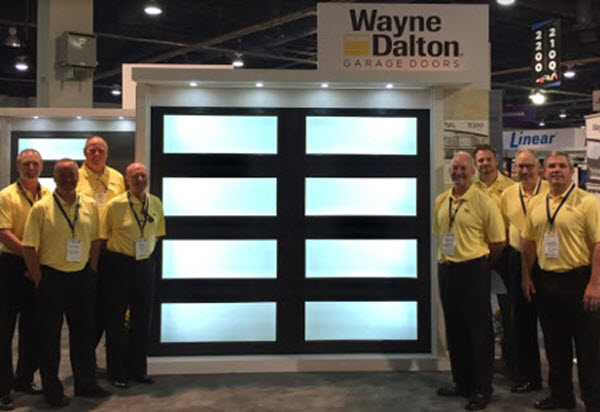 Model 8300 with All-Window Door Option

Thank you to everyone who came out and joined us in Las Vegas. It was exciting to introduce our latest products to you and be part of your IDA experience. If you weren't able to make it, we hope to see you next year!
Related Blogs
Apr. 3, 2019

The 2019 International Door Association Expo is one of the biggest industry events for garage door manufacturers, suppliers and dealers to discuss business.

May. 17, 2017

Recap of the 2017 International Door Association Expo held in Atlanta, Georgia.

May. 6, 2016

Recap of the 2016 International Door Association Expo held in Las Vegas, Nevada.