Designer Steel Garage Doors
Model 8310
Ridgefield Panel / White Paint

Stockbridge (3-pane) Windows

Designer Steel | Model 8310

Ridgefield Design | Black| Plain Windows
Designer Steel Garage Doors
Model 8310
These Designer Garage Doors Offers Long-Lasting Beauty
Model 8310 Designer Steel garage doors allow you to indulge your practical side without sacrificing your love for innovative good looks. Maintenance-free, durable, thermally efficient and perfect to boot, Wayne Dalton's designer steel garage doors offer so many advantages. Unlike wood garage doors that can warp, crack or rot, these doors are crafted to stand up to the elements and the active demands of everyday use. Just as important, they offer instant curb appeal and can add value to your home.

Wayne Dalton offers a Lifetime Limited Warranty on this garage door. Please reference the warranty document for details.
These Designer Steel Garage Door Never Go Out of Style
You've heard the old saying: a classic never goes out of style. It's a truism, and our Designer Steel Garage Doors are attractive examples. Wayne Dalton makes it easy to customize your designer steel garage doors to complement your personal preferences and the architectural style of your home. Impressive panel heights, embossed patterns, eye-catching windows and rustic hardware are the oh-so-appealing elements that meld seamlessly according to your specifications.
Whether your new doors will adorn a craftsman-inspired bungalow, modern farmhouse, shake-shingle cottage, city-inspired contemporary or Colonial, we offer all the design elements and options to bring your vision to life.
Features
Our designer steel garage doors are engineered for gorgeous, easy-care living. High-end features make them:
Thermally Efficient
With polyurethane foamed-in-place insulation that boasts a U-factor* of .15

(R-value** of 12.12)

, our designer garage doors can help improve your home's thermal efficiency and block street noise. A bottom weather seal blocks draft and debris from the garage.


Safe
With the TorqueMaster® Plus Counter Balance System, springs are nestled safely inside a steel tube to prevent the accidental release of tension and prevent injury.

Durable
An upgrade to the optional 25,000-cycle spring delivers more than twice the life of a standard torsion spring. Wind load options with structural reinforcements are available for coastal areas and high-wind areas.


Guaranteed
Our classic steel garage doors come with a Limited Lifetime Warranty
*U-factor is independently tested and verified per ANSI/DASMA 105 using solid doors and specific product sizes.
**Wayne Dalton uses a calculated door section R-value for our insulated doors.
Similar Products
Carriage House Garage Doors
Model 8670
This steel carriage house design is embossed with rich wood-grain and combines a classic swing-open style with modern convenience.
View Details

Carriage House Garage Doors Model 8670
Carriage House Garage Doors
Model 8600
This low-maintenance, steel-panel door embossed with DecaTrim™II wood-grain will enhance your home's style and thermal efficiency.
View Details

Carriage House Garage Doors Model 8600
Carriage House Steel Garage Doors
Model 9405
Eye-catching and built to last, these carriage house, steel doors will enhance the look of your home with a vintage-inspired style.
View Details

Carriage House Steel Garage Doors Model 9405
Read More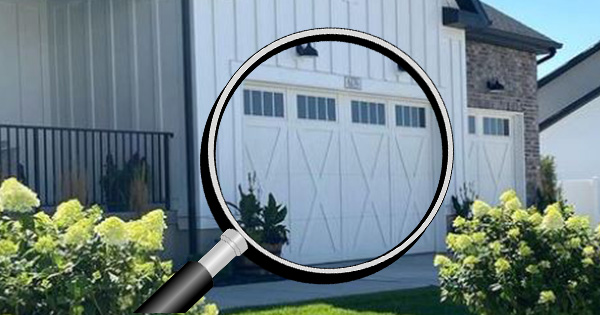 What You Need To Know
Looking for a new garage door? It's not just about choosing the right style and color - understanding factors like material, insulation, and other essential information can make all the difference!
Read More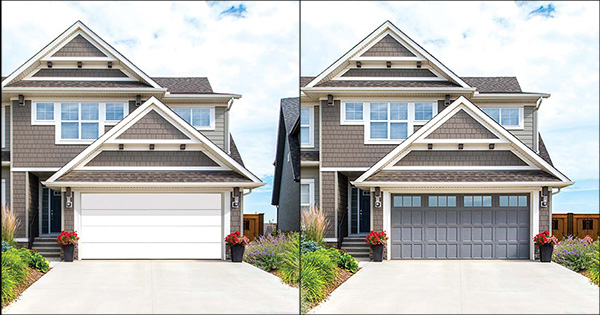 Design Center
Try our interactive Garage Door Design Center to visualize what your home would look like with a Wayne Dalton garage door.
Read More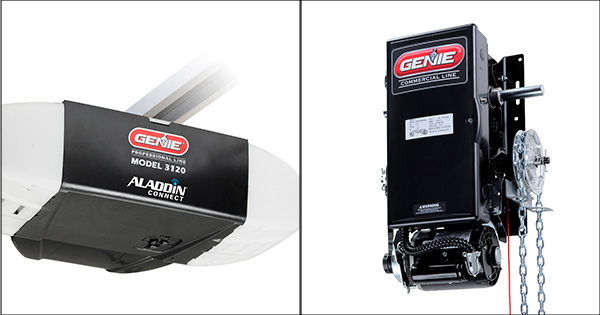 Garage Door Openers
Pair your Wayne Dalton residential garage door with an innovative and reliable Genie opener system.