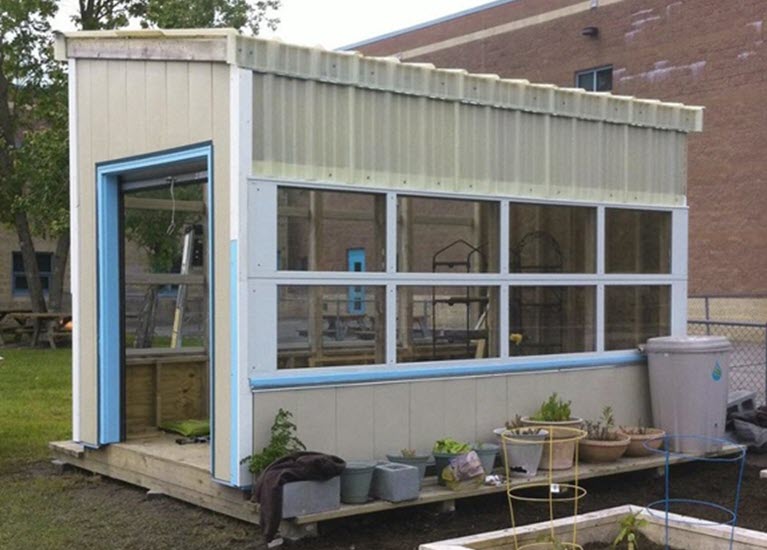 Recycling Old Garage Doors
Sep. 13, 2017
Repurposing Old Garage Doors
If you thought the only place for an old garage door was the junkyard, think again. Southern Material Handling Inc. got creative when it came to the "disposal method" of a few old garage doors from Wayne Dalton Aluminum Full-View garage door panels from Ocracoke Volunteer Fire Station.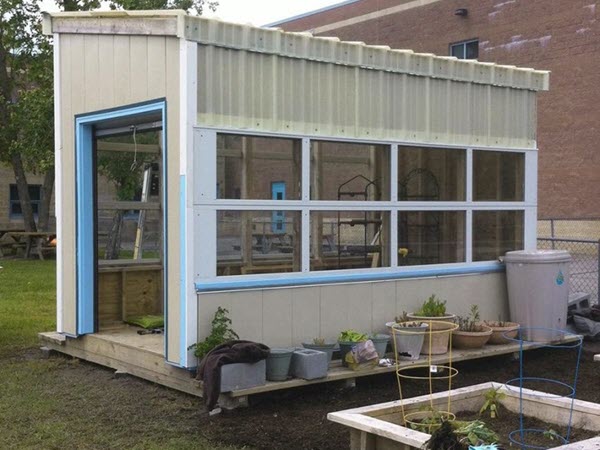 The transparent glass panels were donated to a local elementary school in Virginia Beach to fully adorn a greenhouse on the school's property (pictured above). The elementary school held a dedication ceremony for the conservatory at the beginning of June, and we're told it will be incorporated into the student's curriculum.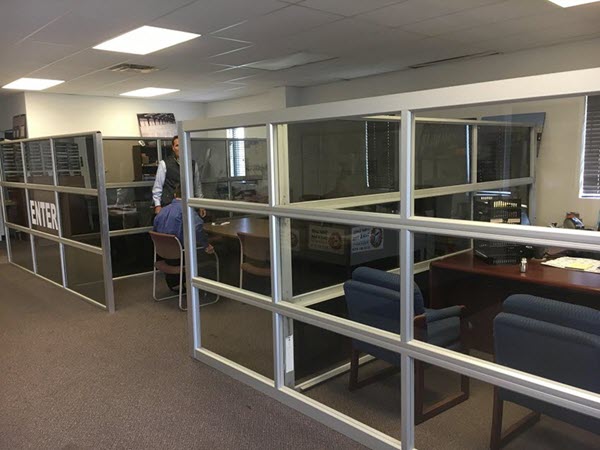 One of our Ohio dealers, Great Lakes Dock and Door, removed Wayne Dalton Aluminum Full-View doors from an old jobsite and rather than dispose of them, the company installed the doors in the office to create a welcoming, open atmosphere. This is a nationwide trend we are currently seeing in office spaces due to the sleek, modern aesthetic of glass garage doors. Other popular locations for glass garage doors include restaurants, bars and auto dealerships.
If you're feeling inspired, be sure to tag us in your creative transformation projects! And when the time comes to start shopping for a new garage door, be sure to contact your local Wayne Dalton dealer.
Related Blogs
Oct. 25, 2017

A 91 year old man who had driving thru his garage door on his bucket list accomplished the task on his birthday.

Dec. 4, 2020

Wayne Dalton shares some tips on how to make your garage door stand out among the rest. Featuring a green garage door with vertical windows...

May. 31, 2019

Take our advice for some great gift ideas that will let the special man in your life know how grateful you are for him this Father's Day.