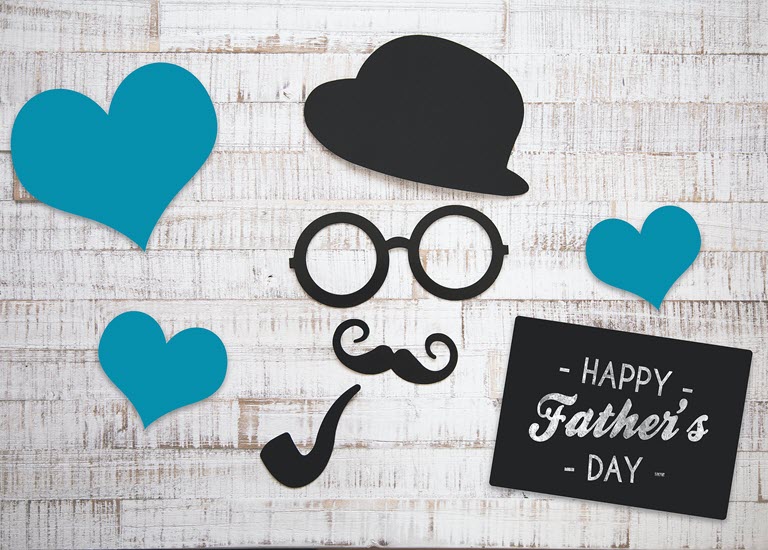 Father's Day Gift Ideas
May. 31, 2019
Forget the trinkets and focus on gifts that will help with organization, add curb appeal and overall make life more pleasant for Dad.
What is the first thing that comes to mind when you think of celebrating the special Dad in your life? Is it that he'd look great in that purple tie you've been eyeing or that he could benefit from a new e-reader? While both are good options, probably not.
Take our advice for some great Father's Day gift ideas that will let the special man in your life know how grateful you are for him. Why not let this year's Father's Day gift ideas include a new garage door?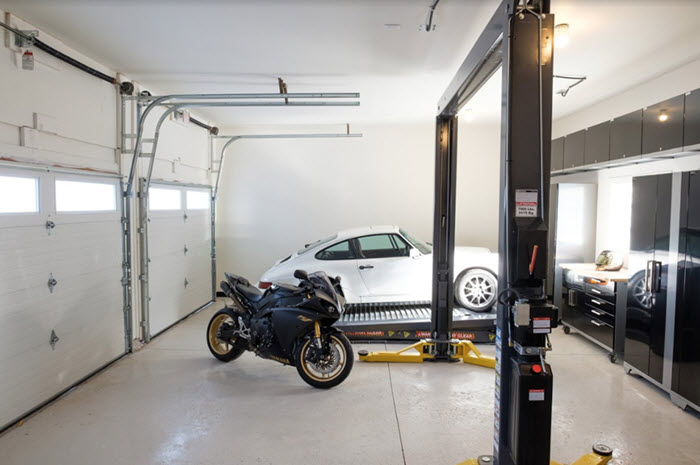 Carriage House Steel Garage Door - Model 6600 / Seen on Property Brothers
Clean and Organize the Garage
When Dad is working on tasks around the house, he may not always have time for the cleaning that goes along with completing a project. You can show Dad you're thankful for all his hard work by sorting out tools, washing the floors of any grease or maybe even hanging shelves to help him stay more organized. Whatever you choose to give your dad for Father's Day, a clean garage should make for a happy man.
A clean garage also means more time for hobbies. In the garage pictured above, one lucky homeowner on HGTV's Property Brothers got his garage organized to create space to spend more time on his love of vintage car restoration.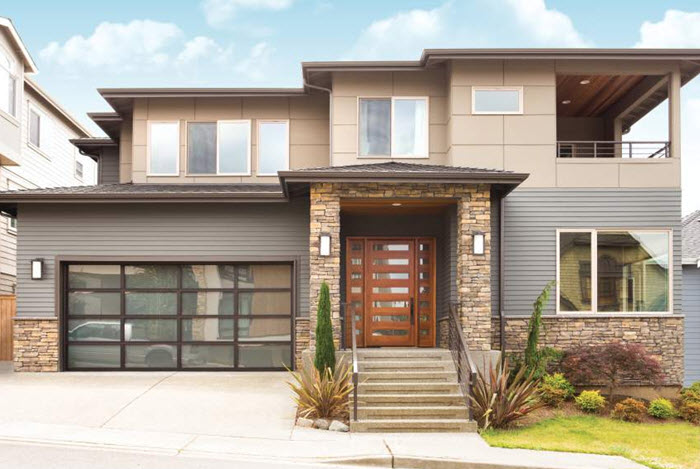 Aluminum Glass Garage Door - Model 8800
Upgrade the Home
A new garage door is a gift that keeps on giving. Not only do new garage doors often come with added safety and performance features to keep the family safe and the garage door and home running smoothly, but they also can increase home value. And, as a bonus, induce curb appeal envy from neighbors. Who doesn't want that? Whether your dad uses the garage as a man cave or a classic car workshop, a new garage door is a great upgrade.
Although you could buy a garage door beforehand as a surprise, this Father's Day is the perfect opportunity to sit down and design a door together that the whole family will love. Wayne Dalton's Garage Door Design Center App requires no internet connection or data to use and will enable him to visualize hundreds of garage door options, including styles, sizes, colors, windows, glass and decorative hardware. Once a design is finalized, the finished result can be viewed on a photo of his own home or a similar homestyle chosen from an image gallery.
Classic Steel Garage Door - Model 8300
Make Life Easier
Give Dad a break from household chores and consider a practical gift, like setting up an appointment for a garage door maintenance check-up. The local Wayne Dalton dealer in your area will evaluate the garage door and look for signs of wear and tear on brackets, cables, rollers and pulleys, in addition to other checks necessary for smooth, long-term operation. This will take a to-do item off Dad's list and free up a whole afternoon, which he is sure to appreciate. Make this year's Father's Day special.
Related Blogs
Nov. 3, 2017

Cold weather can make your garage vulnerable to the harsh winter elements. Make sure you keep up with proper garage door maintenance for cold weather.

Sep. 6, 2017

How to Wind Garage Door Torsion Springs to make your garage door work properly. Links are available to several models we sell so that you can select the correct instructions for the garage door you own (or are working on).

Feb. 13, 2020

Cleaning your wood garage door isn't easy, so follow these steps.