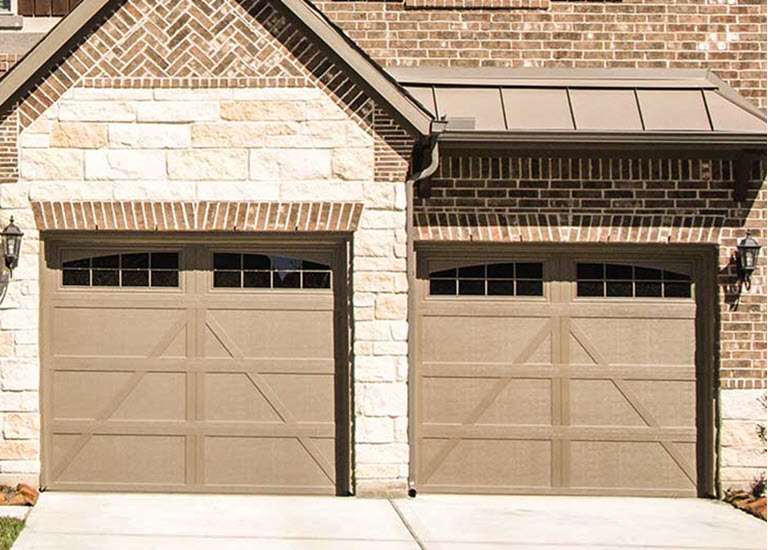 Home Builder Garage Door Favorites
Apr. 4, 2018
For decades, Wayne Dalton has been recognized by builders as a top provider of quality garage doors and one of the most commonly used brands. Builder favorites include Model 9405 Carriage House Steel, Model 9100 Classic Steel and Model 9800 Designer Fiberglass garage doors. These doors include a multitude of performance features, including:
Pinch-resistant door panels to help push fingers out of harm's way if accidentally placed near a closing garage door


Wayne Dalton's TorqueMaster® Plus Counterbalance system safely contains garage door springs inside a steel tube


Foamed-in-place polyurethane insulation, which can help improve a home's thermal efficiency (especially when surrounding garage walls are insulated). Insulation also reduces street noise from the home and makes the garage door operate more quietly


Bottom weather seal to block draft and debris from entering the garage

Home Builder Favorites include:

Model 9405
Individually, each of these doors also offer builders something unique. The Carriage House Steel Garage Door - model 9405 is a builder favorite, thanks to its strong, low-maintenance design that does not sacrifice style. With Wayne Dalton's TruChoice™ Color System, builders can have this door customized with over 6,000 color options to pair perfectly with any home or project.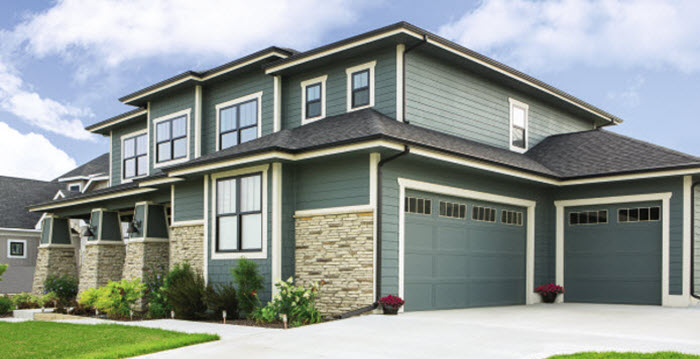 Model 9405 Carriage House Steel, Westfield panel, Custom paint, Stockbridge windows
Model 9100
Built with strength and longevity in mind, the Classic Steel Garage Door - model 9100 is trusted by builders as a timeless, high-quality door. Model 9100 is available in five classic and contemporary panel designs and can be customized with a wide range of window and finish options to match virtually any taste. Performance capabilities include hurricane-level center hinges and horizontal integral struts at the top and bottom of each door section for added strength.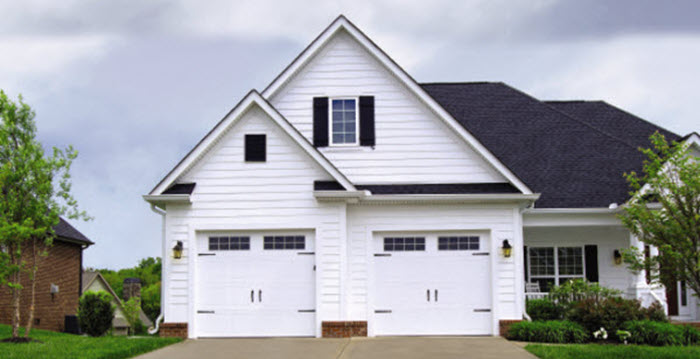 Model 9100 Classic Steel, Sonoma panel, White, Stockton III windows
Model 9800
Our Fiberglass Garage Doors - model 9800 are engineered with artfully molded wood grain fiberglass surfaces bonded to a durable steel frame. These doors are the perfect builder recommendation to homeowners who desire the look of wood but are not interested in the required maintenance to avoid warping, cracking or rotting.
Model 9800 Designer Fiberglass, Sonoma panel, Cherry, 12 Lite Square windows
Related Blogs
May. 4, 2018

Wayne Dalton has been recognized by the study as the #1 provider of quality garage doors by BUILDER Magazine.

Jan. 12, 2017

According to the 2016 Builder Brand Use Study, when builders are asked about which brand they have used the most for the past two years, their answer is Wayne Dalton.