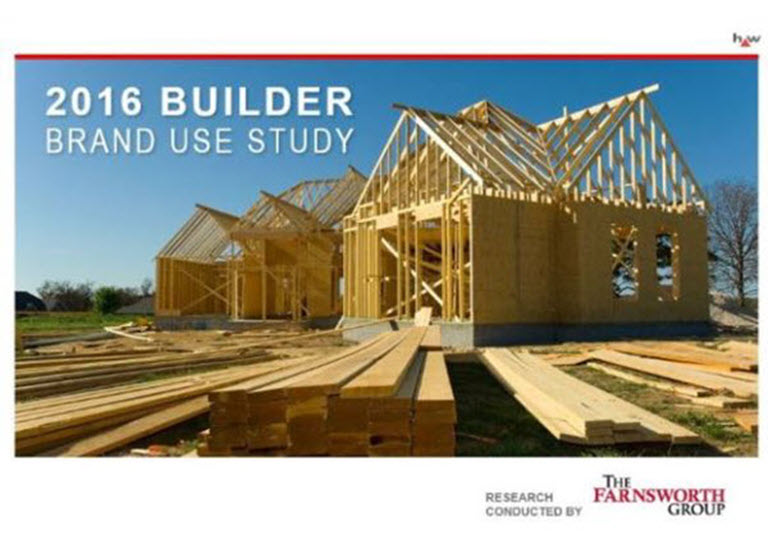 Most Used Garage Door Brand by Home Builders
Jan. 12, 2017
When builders are asked about which brand they have used the most for the past two years, their answer is Wayne Dalton.
Builder Magazine's Builder Brand Use study is a survey of the nation's largest homebuilders. It asks readers and homebuilders to rank garage door brands in a variety of categories including ease of installation, product performance, strength of the manufacturer's reputation, and availability of product. For the second year in a row, we took the top honor of the brand most used in the past two years.
What it means to win this award two years in a row is not lost on any of us.
"To be named brand used most in the past two years for the second time in a row shows the great commitment our dealers and employees have in producing excellent products and garage door solutions for our homebuyer, remodeler and architect partners," said Sarah Schram, brand manager (and frequent guest blogger) for Wayne Dalton. "We're excited to continue Wayne Dalton's innovative legacy in the coming year."
Since 1995, Builder Magazine has conducted the Brand Use Study annually, measuring 70 different product categories ranging from appliances to windows. The results of the 2016 Brand Use Study were announced in Builder Magazine's April Buyer's Guide issue. The publication is distributed to more than 10,800 builders across the nation.
We are proud to be the most-used brand for homebuilders in the past two years, and we always strive to produce innovative products that our building partners want to use.
Related Blogs
May. 4, 2018

Wayne Dalton has been recognized by the study as the #1 provider of quality garage doors by BUILDER Magazine.

Apr. 4, 2018

For decades, Wayne Dalton has been recognized by builders as a top provider of quality garage doors.