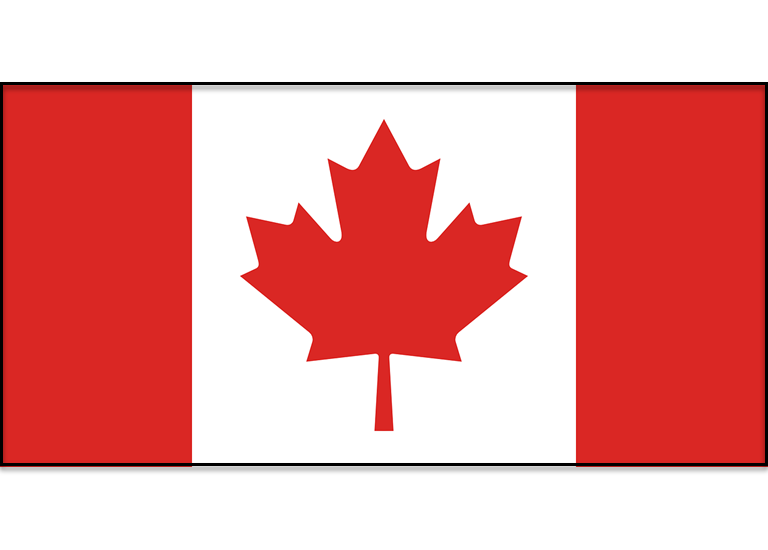 Garage Door Trends in Canada
Oct. 7, 2016
Canada, the Great White North, is the birthplace of hockey, poutine (Canadian comfort food – yum!)…and garage door trends? Over the last few years, we've seen several garage door trends come out of the Great White North. We journeyed 2,000 miles (3,219 km for you metric systemites) north where our friends at Creative Door Services took us on a tour of Edmonton and Calgary to show us what the garage door landscape is looking like in Canada.
Trends migrating south
Two trends that have already made their way to the states are vertically placed windows and black garage doors. Vertically placed windows are becoming more and more popular on modern homes and even some traditional homes that hope to have a more modern touch. With the cooler northern climate, black garage doors are popular in Canada and making their way south to the northern part of the US.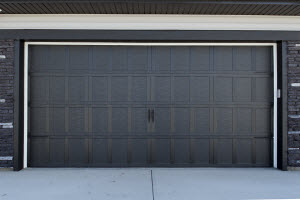 Trending now in Canada
Home builders are creating neighborhoods full of color and coordinating the color of the garage door with the color of the house. With our TruChoice Color System, coordinating your garage door with your home has never been easier.
With the harsh winters, Canadians are foregoing wood garage doors in favor of fiberglass and wood grain steel doors. Our Designer Fiberglass doors offer the look of wood without all the maintenance a wood door requires.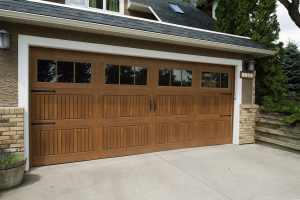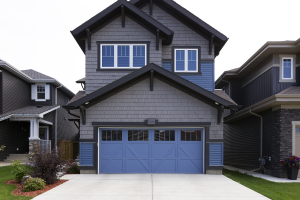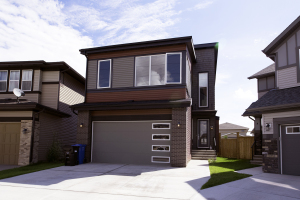 We thoroughly enjoyed our time with the great people at Creative Door Services and seeing the Alberta countryside!

Wayne Dalton has garage door dealers in Canada including the following areas: British Columbia, Alberta, Saskatchewan, Manitoba, Ontario, Quebec, New Brunswick, Nova Scotia and Newfoundland.
Related Blogs
Feb. 1, 2021

Pantone, Glidden, Sherwin Williams and Benjamin Moore release their picks for 2021 Color Trends. You can now pick one of these colors for your garage door.

Aug. 13, 2018

Create a colorful curb appeal with brightly painted garage door. It is a sure-fire way to revamp your home's exterior.

Mar. 1, 2019

Learn how to add winter curb appeal with garage doors from Wayne Dalton.