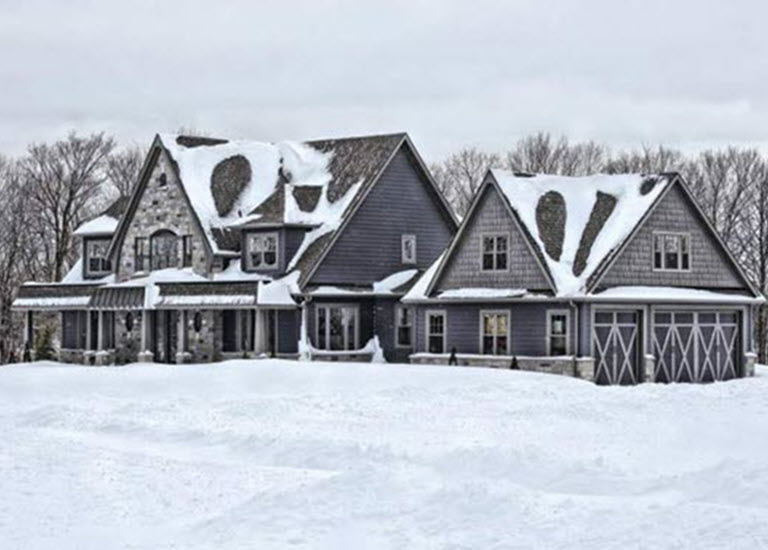 Winter Curb Appeal with Garage Doors
Mar. 1, 2019
The weather outside may be frightful, but that doesn't mean your garage door should be anything less than delightful. Cozy up and be inspired by some of our favorite winter looks.
Aluminum Glass Garage Doors
Wayne Dalton's Glass Garage Doors Model 8850 are a modern design statement and offer a full view for year-round enjoyment, whether used on the garage, or in this case, an airy sunroom.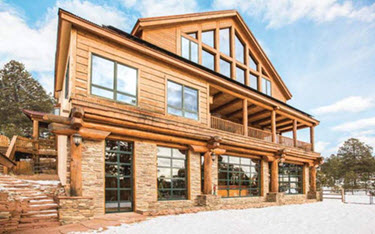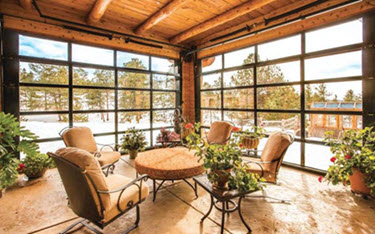 Custom Wood Garage Doors
If you want to add some winter curb appeal with garage doors that provide a warmth and unique style to your home, Wayne Dalton's custom wood garage doors do the trick. These wood garage doors are designed using premium woods such as cedar, hemlock and mahogany, and can be customized with windows, stains, finishes, and hardware. To simplify the process, you can also choose from one of Wayne Dalton's many pre-set wood garage door styles.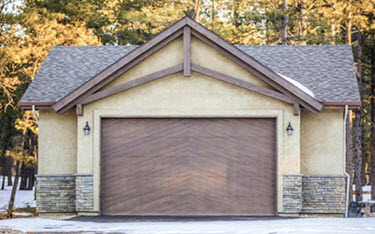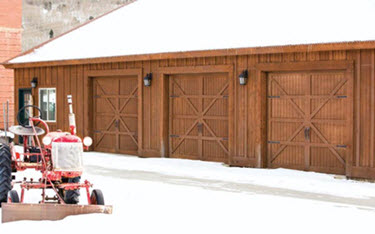 Carriage House Garage Doors
It's hard to beat the old world charm of our Carriage House Steel garage doors Model 6600. In addition to high thermal efficiency, low maintenance and the ability to endure years of harsh elements, Wayne Dalton steel garage doors can be designed to match virtually any architectural style.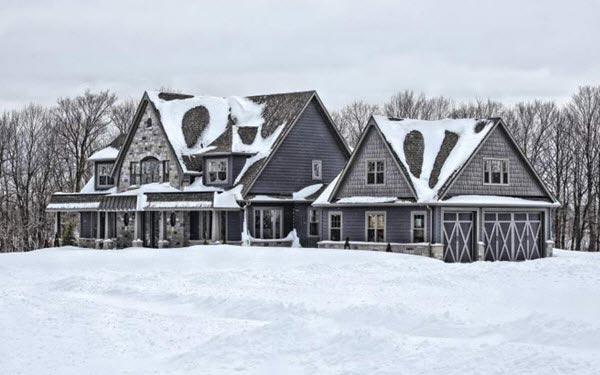 Related Blogs
Nov. 3, 2017

Cold weather can make your garage vulnerable to the harsh winter elements. Make sure you keep up with proper garage door maintenance for cold weather.