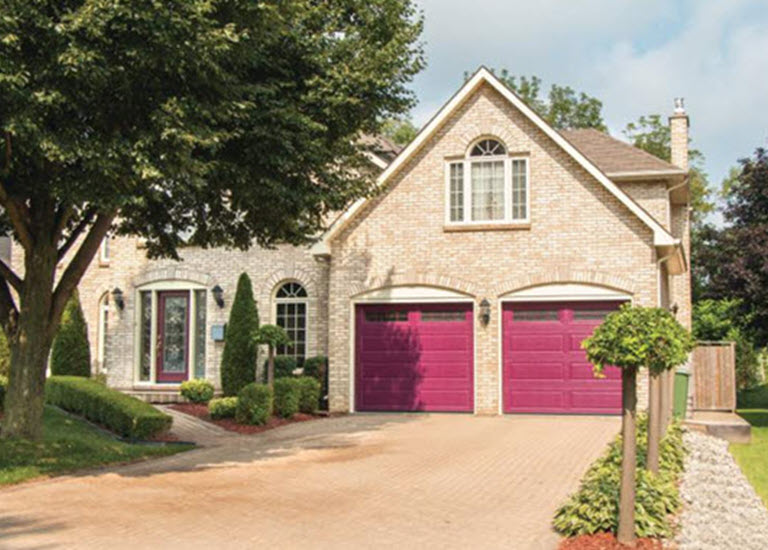 Colorful Curb Appeal
Aug. 13, 2018
Give Your Home's Curb Appeal a Colorful Blast
Colorful curb appeal means many things to many people. For some, having the best rose bush in the neighborhood is the way to go, while others may think a home does not have curb appeal unless it boasts accent lighting. According to Remodeling magazine, one of the easiest and most rewarding ways to achieve curb appeal and revamp your home is with a garage door replacement.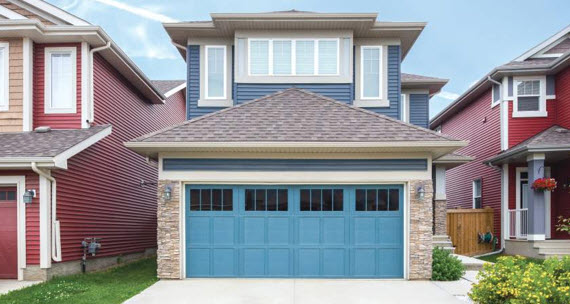 Blue Garage Door
Rather than picking the next beige hue on the list, consider Wayne Dalton's® TruChoice™ Color System. This state-of-the-art system uses a custom painting multi-step process for a high quality, factory finish that is sure to wow and even helps protect the door from outdoor elements.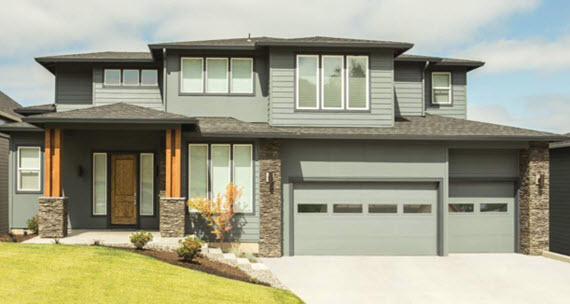 Green Garage Doors - Classic Steel Garage Doors - Model 9605
Customizable Color Options
Does your home boast shutters with a beautiful shade of red that would look great with a matching garage door? To closely emulate nearly any color imaginable, the Wayne Dalton® TruChoice™ Color System offers more than 6,000 color choices to bring your design vision to life. Available on the following residential garage doors:


This system even offers a five-year warranty against excessive color fading.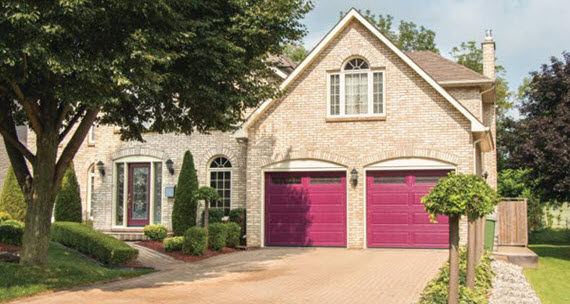 Red Garage Door - Classic Steel Garage Doors - Model 8500
According to Time, this year's all-in cost of replacing an outdated garage door with an upscale model boosts your home's value by 98.3% of what it cost to install. A new, custom-colored garage door can give your home a unique curb appeal that attracts potential buyers and makes the neighbors jealous. Similarly, replacing an outdated garage door with a new model can also provide for better insulation, amongst other benefits, which may result in lower energy bills, especially during winter!
Do you have a colorful garage door? If so, we want to see! Be sure to upload an image and don't forget to tag us on social media using #WayneDalton.