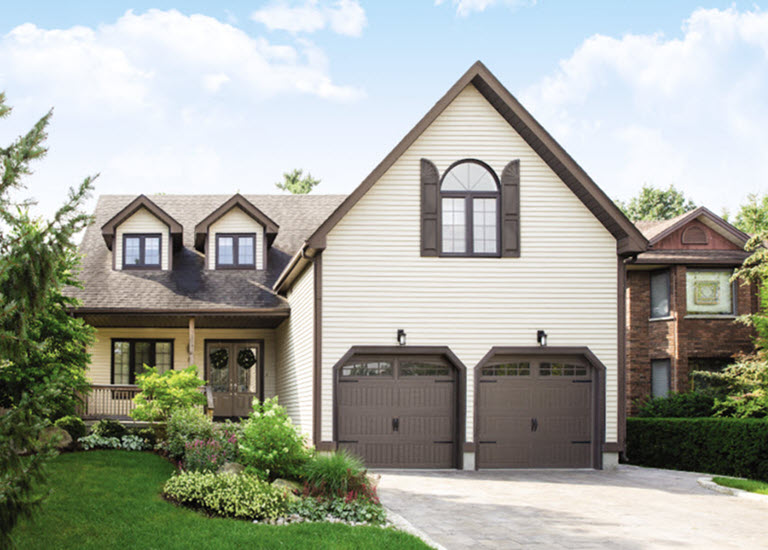 Garage Door Installation Expectations
Jul. 16, 2021
Ensure your new garage door gets the best treatment with Wayne Dalton approved tips.

At Wayne Dalton, we offer a number of different garage door models, styles, colors, and window options to perfectly complement your home, but narrowing down the right door for you can be a challenge. After spending time researching and admiring different designs using our Garage Door Design Center, settling on your dream door is a great feeling. Now that you've found and purchased the perfect garage door for your home, it's now time to get ready for your installation!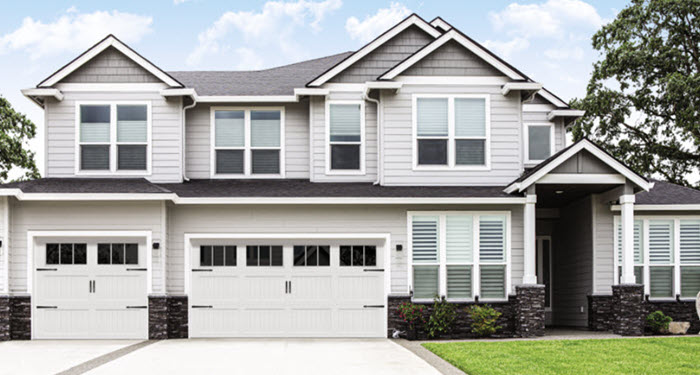 Designer Steel Garage Door Model 9510
Pre-Installation Check
Once you finalize your purchase, your dealer will evaluate the site. This will help your technician understand the garage area better to ensure you're receiving the best installation service possible. After inspecting the garage, your dealer will schedule an installation date based on what works best for your schedule.
Wayne Dalton Tips to Prepare for Your Installation

Here are our three need-to-know tips to ensure the installation process runs smoothly:
Make sure you have cleaned the area around your old garage door before the installers arrive. You should remove anything that may get in the way, like your tools, equipment, storage boxes and other personal belongings. The installation site should be clear of debris and have room to work on a flat, solid surface.

Ensure the installers have electrical access, preferably a direct power source, as electrical cords can pose safety hazards.

Remember that you need to be present during the installation, so mark the date on your calendar to guarantee you will be ready for your new Wayne Dalton garage door when the time comes.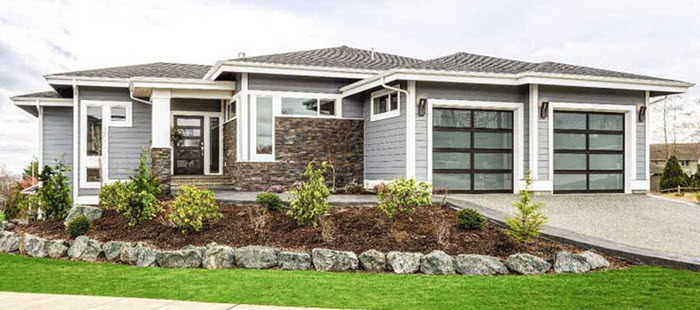 Glass Panel Garage Doors Model 8800
Before the Installer Leaves
Following the installation, confirm that your remote is programmed, the door operates smoothly and you have the user manual. Before your technician leaves you to enjoy your new beautiful Wayne Dalton garage door, don't forget to take full advantage of the installer being onsite to ask any questions you may have.
Ready to update your curb appeal with a new garage door? We can make it happen! Contact your nearest Wayne Dalton dealer to request a garage door installation today.
Related Blogs
Dec. 4, 2020

Wayne Dalton shares some tips on how to make your garage door stand out among the rest. Featuring a green garage door with vertical windows...

Sep. 6, 2017

How to Wind Garage Door Torsion Springs to make your garage door work properly. Links are available to several models we sell so that you can select the correct instructions for the garage door you own (or are working on).

Sep. 6, 2019

Wayne Dalton Dealers across the nation are taking homes from drab to fab via garage door transformations using various styles, colors and hardware.