Garage Door Color Trends 2019
Dec. 7, 2017
Color Inspiration for a Trendy 2019
It's all about nature, baby! Color industry authorities Pantone, Behr, Sherwin Williams and Benjamin Moore have announced their picks for 2019's Color of the Year, which were inspired heavily by the landscapes we see in our daily lives— from bustling metro centers to earth's finest wonders.
With color forecasts often influencing residential exterior design trends, these must-have shades may be the missing element you've needed to enhance your home's curb appeal. Below are 4 garage door color trends for 2019.
Pantone's "Living Coral"

Meant to welcome and encourage lighthearted activity, Pantone's "Living Coral" is representative of one of the earth's most essential and eye-catching natural ecosystems. This color is perfect for homeowners that want to energize the eye and mind.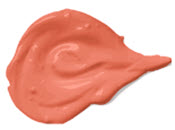 Behr's "Blueprint"
In a press release issued by Behr, "Blueprint" was described as "warmer than denim and softer than navy," and meant to signify "authenticity, confidence and timelessness." The paint company anticipates "Blueprint" to be a lasting favorite for many years to come, thanks to its ability to be used in conjunction with pastels, neutrals, and dark tones, depending on the desired look.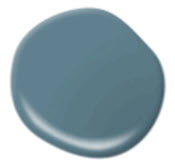 Benjamin Moore's "Metropolitan"
Opposite of 2018's vibrant red, Benjamin Moore's 2019 pick "Metropolitan" is an understated gray with cool undertones. The idea behind this color was to offer customers an escape from the busyness of every day and relish in the calming effect of subtlety, with a touch of glamour.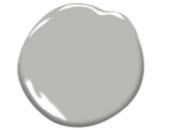 Sherwin William's "Cavern Clay
Sherwin Williams' "Cavern Clay" is an easy way to bring the warmth of the outdoors inside. Inspired by '70's design and the American Southwest, this color works wonderfully with earthy materials like wood grain, as well as neutrals and dusty shades of blue and green, for the daring.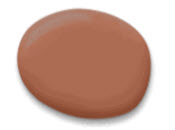 TruChoice™ Color System

To closely match nearly any idea imaginable, the Wayne Dalton® TruChoice™ Color System offers more than 6,000 color choices on residential Classic Steel Models 8300, 8500 and 9600 and Carriage House Steel Models 9405 and 9700.
Commercially, this state-of-the-art system is available on ThermoMark™ Models 5150, 5200, 5155 and 5255, as well as Thermospan® Models 200-20, 200, 150 and 125.

Related Blogs
Dec. 9, 2019

Well Known Paint Brands such as Sherwin William's, Pantone and Bher have named their 2020 colors of the year. Use one of these new color trends for your garage door.

Feb. 1, 2021

Pantone, Glidden, Sherwin Williams and Benjamin Moore release their picks for 2021 Color Trends. You can now pick one of these colors for your garage door.

Dec. 7, 2017

Garage Door Color Trends 2018 - Industry authorities such as Pantone, Sherwin Williams and Benjamin Moore have officially announced their picks for 2018's most trendy colors of the year.