Wood Panel Garage Doors
7100
Wood Panel | Model 7103

Mustang Design | Custom Stain | 6 Window Square

Wood Panel | Model 7103

Mustang Design | Custom Stain | 6 Window Square

Wood Panel | Model 7103

Mustang Design | Custom Stain | 5 Window Square

Wood Panel | Model 7104

Palomino Design | Custom Stain | 6 Window Square

Wood Panel | Model 7103

Mustang Design | Custom Stain | 32 Window Square
Wood Panel Garage Doors
7100
It Doesn't Get More Authentic Than Wood Panel Garage Doors
Our handsome carriage house garage doors are known for their authentic style and durability. And nothing says "authentic" like wood panel garage doors. Wayne Dalton's 7100 Series of carriage house wood doors is inspired by the magnificent equines often sheltered behind their sturdy doors at horse farms and racetracks across the nation.
Along with their distinctive wood panel garage doors, all of the carriage house wood doors in this elegant collection feature a classic swing-open appearance and detailing that meld perfectly with all the modern-day convenience of a standard sectional garage door.

Wayne Dalton offers a Limited Warranty on this garage door. Please reference the warranty document for details.
There's a Reason Classic Wood panel garage doors is so Coveted
Known for its practical, understated elegance, wood panel garage doors area time-honored aesthetic that has been a design staple at posh and humble properties for centuries. Wayne Dalton is proud to honor the tradition with our 7100 Series.
As always, there are no shortcuts in expert craftmanship. Every door is built by hand using techniques and traditions honed over generations by American woodworkers. We are honored to collaborate with talented Amish craftsmen in Mt. Hope, Ohio—along with artisans in Centralia, Washington. Both groups are known for their exceptional talent and eye for detail.
Features
Our 7100 Series is made with paint or stain grade wood with optional insulation (R-value* up to 7.6). These wood panel garage doors are built with 1-5/8" thick rail and stile construction with panel inserts.
*Wayne Dalton uses a calculated door section R-value for our insulated doors.

---
Construction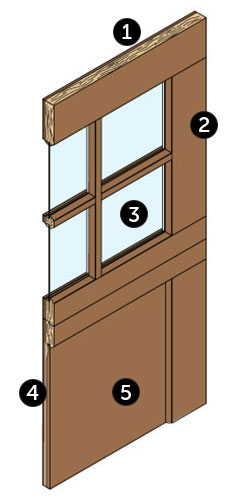 Rail

Stile

Glazing

Plywood

Panel Insert

Similar Products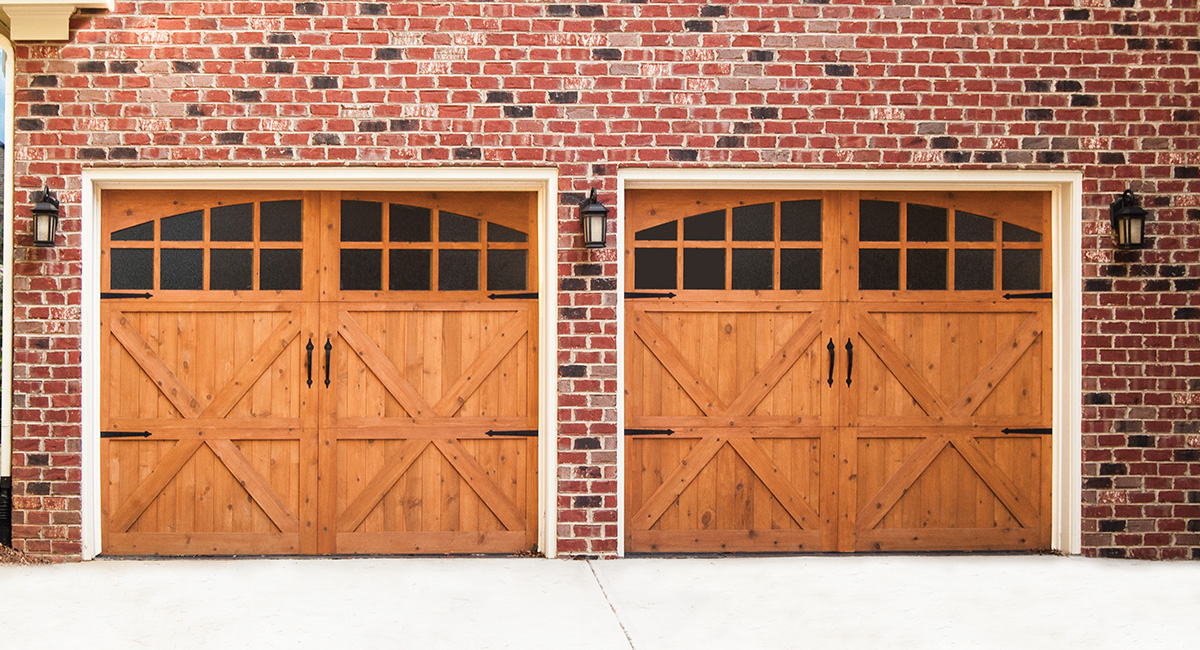 Carriage House Style Wood Doors
7400
The Amish craftsmanship of these doors are equestrian-inspired to withstand the elements and transform the appearance of your home.
View Details

Carriage House Style Wood Doors 7400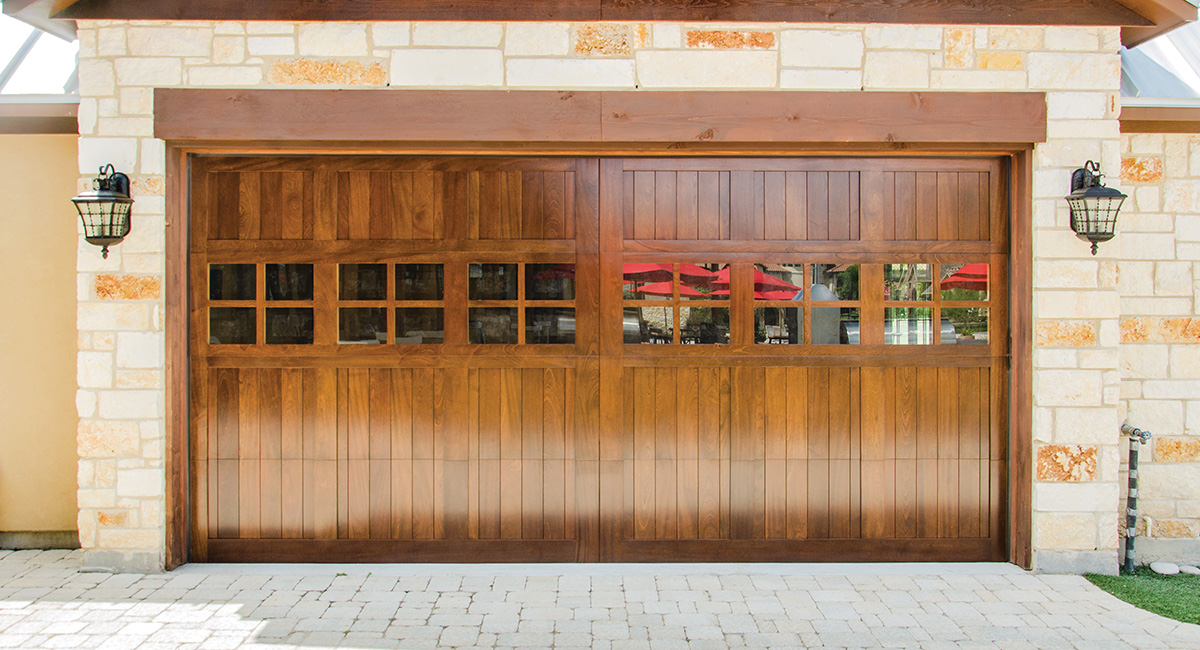 Custom Wood Garage Doors
These doors are hand built by Amish craftsmen and artisans using time-honored methods that combine expert detailing and durability.
View Details

Custom Wood Garage Doors
Read More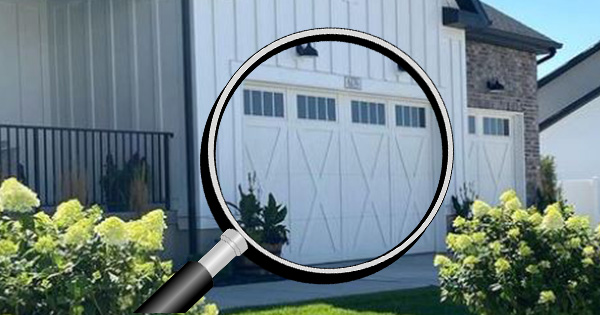 What You Need To Know
Looking for a new garage door? It's not just about choosing the right style and color - understanding factors like material, insulation, and other essential information can make all the difference!
Read More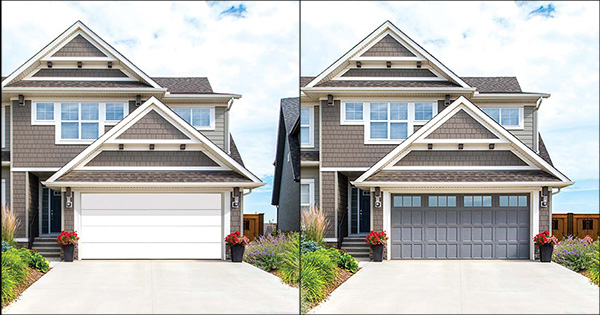 Design Center
Try our interactive Garage Door Design Center to visualize what your home would look like with a Wayne Dalton garage door.
Read More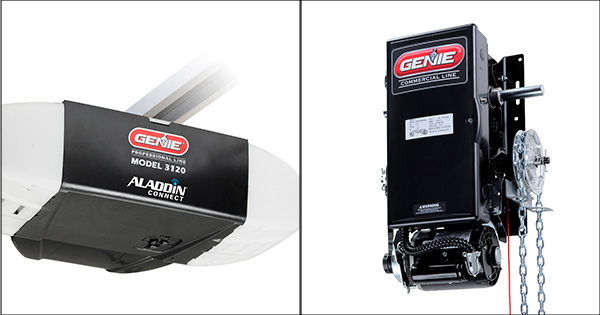 Garage Door Openers
Pair your Wayne Dalton residential garage door with an innovative and reliable Genie opener system.