Custom Wood Garage Doors
Custom Wood | Model 7000

Custom Stain | 8 Lite Windows

Custom Wood | Model 7000

Custom Stain

Custom Wood | Model 7000

Custom Stain

Custom Wood | Model 7000

Custom Stain

Custom Wood | Model 7000

Custom Stain | 24 Window Square

Custom Wood | Model 7000

Custom Stain

Custom Wood | Model 7000

Custom Stain

Custom Wood | Model 7000

Custom Stain | 16 Lite Windows

Custom Wood | Model 7000

Custom Stain | 16 Lite Windows

Custom Wood | Model 7000

Custom Stain
Custom Wood Garage Doors
As one of the largest makers of wood garage doors, we make a point to be involved in the complete life cycle of every wood door. Our Amish craftsmen in Mt. Hope, Ohio and our northwest wood artisans in Centralia, Washington, hand-build beautiful wood doors to your specification with thorough attention to every detail.
We use a combination of premium woods to enhance the look and performance of our wood garage doors. Hemlock makes a superb painting surface. Cedar is an excellent exterior-grade material, highly resistant to insects and rot. Mahogany has a tight, smooth grain and is naturally weather resistant. You can also specify a unique variety of wood. No matter what type of wood you choose, the result is a fine quality, beautiful wood garage door that will yield many years of reliable performance.
With Wayne Dalton Garage Doors, you have the freedom to create your own custom wood garage door along with custom wood materials. To begin designing your custom wood door, please contact your local Wayne Dalton dealer.

Wayne Dalton offers a Limited Warranty on this garage door. Please reference the warranty document for details.
Bring Your Vision to Life with Custom Wood Garage Doors
Some simply see garage doors as utilitarian. We know they are so much more. Custom wood garage doors offer a refined finishing touch to the exterior of your residence. They add beauty and value to your home.
Wayne Dalton Garage Doors gives homeowners access to luxe options that meld into distinctive, one-of-a-kind custom wood garage doors that perfectly suit your personal retreat from the world. Every door is built by hand using time-honored traditions honed over generations by American woodworkers.
We are honored to collaborate with talented Amish craftsmen in Mt. Hope, Ohio—along with artisans in Centralia, Washington. Both groups are known for their exceptional talents and eye for detail. As a result, every custom wood garage door is created precisely to your exact design specifications. The finished piece offers the perfect balance between form and function—infusing your home with a touch of natural beauty.
Premium Wood Garage Doors Inspired by Nature
At the heart of our premium wood garage doors is the timeless splendor of the forest. Wayne Dalton offers a variety of premium woods to choose from, including Hemlock, Cedar and Mahogany. Each board is hand-selected for its quality, appearance, durability and installation suitability.
Known for its even grain, Hemlock offers a superb painting surface ideal for colonial and modern premium wood garage doors finished in crisp white or dramatic ebony hues.
Cedar's hearty weather-resistant qualities make it immune to insects, shrinking, swelling, warping and rot. Its rustic character is highlighted to full effect with a natural or stained finish.
Coveted for its reddish hues and straight grain, Mahogany easily stands up to the harshest outdoor elements while maintaining its good looks.
Homeowners may wish to create premium wood garage doors using a combination of woods to add even more curb appeal. After installation, your custom design will be enhanced in your choice of a Natural, Painted or Stained Finish.
No matter what type of wood you choose, the end result will be a quality door designed to provide many years of attractive and reliable performance.
Gorgeous Finishing Touches
Decorative hardware and gleaming windows are great ways to add additional style to your custom wood garage doors.
Inspired by the artistry of traditional blacksmiths, our decorative hardware collections lend a distinctive, yet subtle touch of individuality to your garage doors. Hinge straps, pull handles and other accent pieces inspired by the Old World and early Americana add a touch of rustic elegance to your custom wood garage doors.
Knockers, corner brackets and clavos are a respectful nod to the decorative nails and studs craftsmen have used to accent entry doors for centuries. Every piece is forged from black powder-coated steel finished with a hand-hammered look.
Along with beautiful hardware, Wayne Dalton offers an extensive collection of windows perfect for elevating your custom wood garage doors. Whether you envision your custom wood garage doors with arched toppers, a tidy row of panes up high, or windows integrated from top to bottom, we're here to help you bring your vision to life—and light!
You'll find a variety of shapes and styles perfect for infusing your garage space with natural light. Clear, tinted, etched and satin-etched glass are available in a variety of architectural styles and sizes. From traditional style to sweeping arches and geometric grids, you'll find the perfect window to accent your custom wood garage doors.
Ready to transform your home with custom wood garage doors? The experts at Wayne Dalton look forward to helping you every step of the way.
Read More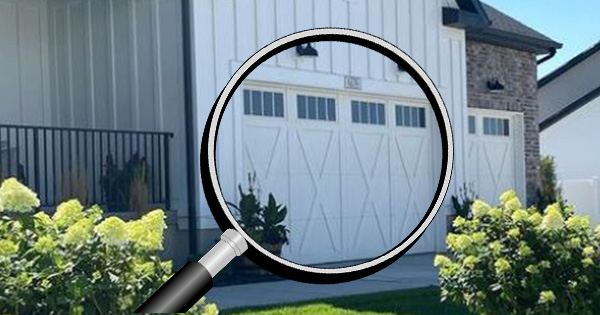 What You Need To Know
Looking for a new garage door? It's not just about choosing the right style and color - understanding factors like material, insulation, and other essential information can make all the difference!
Read More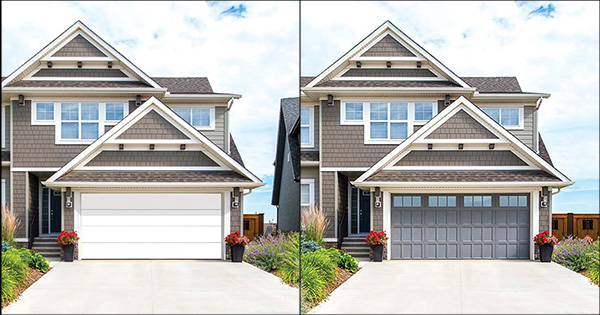 Design Center
Try our interactive Garage Door Design Center to visualize what your home would look like with a Wayne Dalton garage door.
Read More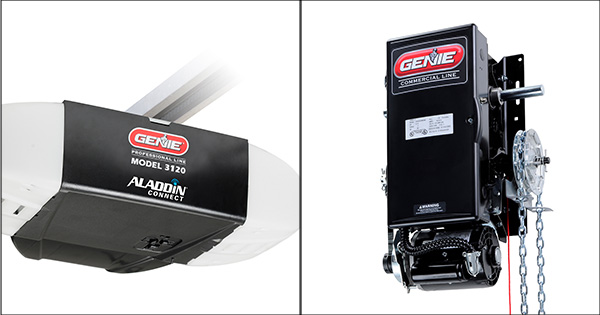 Garage Door Openers
Pair your Wayne Dalton residential garage door with an innovative and reliable Genie opener system.