Rolling Grilles
Model 600
Rolling | Security Grille | Model 600 | G-6 Pattern | RAL Powder Coat

Rolling | Security Grille | Model 600 | G-6 Pattern

Rolling | Security Grille | Model 600 | G-6 Pattern

Rolling | Security Grille | Model 600 | G-6 Pattern

Rolling | Security Grille | Model 600 | G-1 Pattern
Rolling Grilles
Model 600
The Model 600 Rolling Grille offers security, visibility, and ventilation in several patterns and finishes. Rolling Grills provide security against entry or theft with slide bolts or padlockable chains while the design allows visual access through the door opening space. This rolling grille also offers an emergency egress option as an additional security feature. Model 600 is constructed with vertical aluminum links and horizontal steel rods with spacer tubes and end links that ensure that the grille cannot be pulled from guides. The counterbalance assembly consists of a spring barrel which serves as a load-carrying beam. It encases the counterbalance mechanism and provides the axis around which the curtain coils.
---
Ideal Applications Include:
Retail | Parking Garage | Schools | Hospitals | Office buildings | Airports | Banks | Pharmacies
Features
| | |
| --- | --- |
| Standard Construction | Model 600 |
| Max. Width | 20' |
| Max. Height | 14' |
| Spring Cycle | Solid |
| Material | Face-of-wall or between jambs |
| Mounting | Manual Push-up |
| Operation* | Aluminum |
| Curtain | Interlocking extruded aluminum slats constructed of .05" aluminum |
| Bottom Bar | Steel barrel; housing spring assembly |
| Guides | Extruded aluminum channels with continuous wear strips |
| Brackets | Aluminum square hood |
| Barrel | Steel plates |
| Grille Pattern | Compact aluminum with vinyl bulb seal |
*Chain hoist included on sizes that require it
** Pad-locks not included

Benefits
High-Quality Construction
The bottom bar is a tubular aluminum extrusion, providing stability and strength
Extruded aluminum guides provide vertical alignment and strength
The wool pile inserts provide smooth and quiet operation
Safety Focused
Provides ventilation to aid in preventing any excess build-up of fumes or gases

Warranty
12-Months Limited Warranty against defects in materials and workmanship
Read More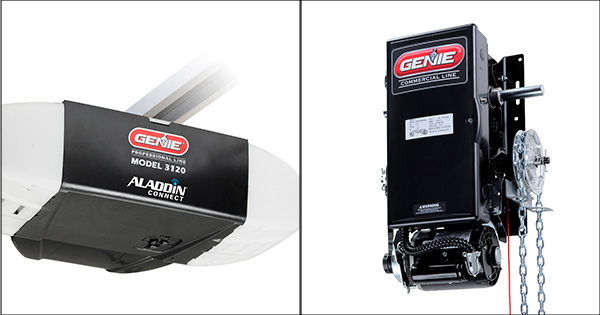 Commercial Operators
Pair your Wayne Dalton commercial door with an innovative and reliable Genie operator system.
Read More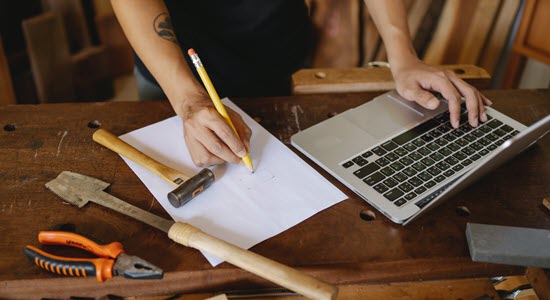 Industry Misc. Information
Stay up to date with ever-evolving building codes, listings, and project requirements. Find certifications of our products that your project needs and learn industry terms.