High Cycle Rolling Grilles
Model 600 HC
Rolling | Grille | High Cycle | Model 600 HC | Lattice Panel
High Cycle Rolling Grilles
Model 600 HC
The Model 600HC Springless Rolling Grilles offers the same safety and security as a standard rolling grille, but with the added benefit of a cycle life that is 15 times longer and the ease of maintenance that comes with our innovative springless design. Ideal for high-traffic areas, Model 600 HC comes in a variety of material, control, and safety options. High cycle grilles are both durable and long-lasting with innovative visual access.
---
Ideal Applications Include:
Parking Garages | Manufacturing Facilities | Government Facilities | Auto Dealerships | Warehouses | Airports | Retail Shops | Mall Shops
Features
Standard Construction
Model 600 HC
Max. Width*
30' (9,144 mm)
Max. Height*
14' 4" (4,369)
Max Total Area**
330 ft2
Spring Cycle
10,000
Material
Steel, aluminum or stainless steel
Mounting
Interior or exterior face of wall
Operation
Direct drive integrated gear/motor/brake assembly; Drive assembly and limit sensors are factory pre-assembled; Manual hand chain for power outage. Horsepower appropriate to door size/weight; 230 FAC 3-phase motor; IP54 rated (NEMA 3 equivalent)
Control Panel
Electronic controller with microprocessor self-diagnostics. Digital readout indicates door action, alarm conditions, and fault conditions. Time delay self-close timer and non-resettable cycle counter is included. One open/close/stop push button station integrated in control panel. Enclosure is IP54 rated (NEMA 3 equivalent)
Curtain
Galvanized steel links and solid rods with mill aluminum spacer tube
Curtain Pattern
Straight lattice 9" center vertical links with 2" center rod spacing
Door Roll
Directly driven, springless roll with integral shafts; Self-aligning greaseable sealed bearings; Door does not require counterbalance device
Bottom Bar
Tubular extruded aluminum with mill finish
Guides
3 structural steel angles with UHMW wear strips
Hood
24-gauge
Safety Features
Built-in brake mechanism
Photoelectric sensors with guards
*Maximum height and width are independent of each other and may vary based on material and gauge. Larger sizes may be available. See your Wayne Dalton Dealer for more information
**Dependent upon the curtain material and pattern. Consult factory for sizes not listed above
Benefits
High-Quality Design
Direct-drive Gearbox integrates gear, motor and brake assembly with a built-in braking mechanism providing additional protection against uncontrolled curtain travel
Springless Barrel Design eliminates the need for a counterbalance, allowing for a 300,000-cycle life without having to incur the cost of spring replacement
Universal Components allow for ease of maintenance
Floor-level Controller permits ease of access control and maintenance
Security
High Strength links and solid rods provide security without sacrificing visual access or air exchange
Patent-pending built-in drop stop device provides additional peace-of-mind against uncontrolled curtain travel in a high vehicular traffic area
Heavy-Duty Commercial Photo Eyes are photoelectric sensors to reverse the downward motion of the grille when a person or object enters its path
Warranty
24-Month/300,000 cycles Limited Warranty on door components
Read More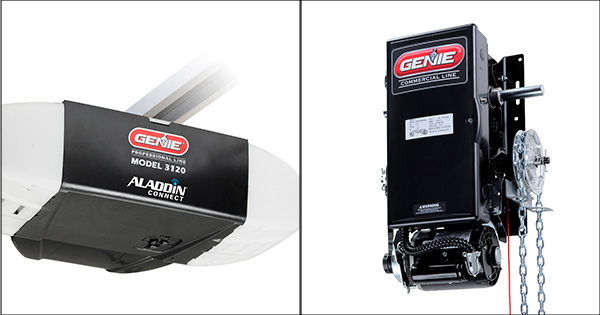 Commercial Operators
Pair your Wayne Dalton commercial door with an innovative and reliable Genie operator system.
Read More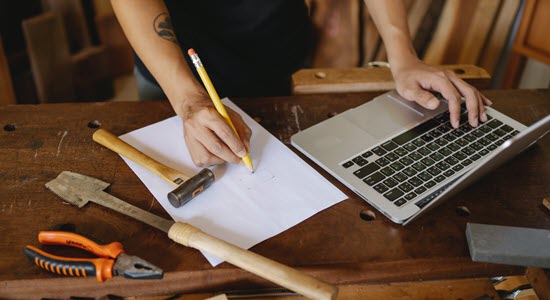 Industry Misc. Information
Stay up to date with ever-evolving building codes, listings, and project requirements. Find certifications of our products that your project needs and learn industry terms.