Insulated Sectional Steel Doors
ThermoMark™ Models 5150/5200 and 5155/5255
Sectional | Insulated | ThermoMark™ | Model 5150 Flush | Taupe | Vision Lites

Sectional | Insulated | ThermoMark™ | Model 5150 | White | All Window

Sectional | Insulated | ThermoMark™ | Model 5150 Sonoma | Golden Oak | Solid

Sectional | Insulated |ThermoMark™ | Model 5155 | White | Vision Lites

Sectional | Insulated | ThermoMark™ | Model 5150 | Brown | All Window - Clear III

Sectional | Insulated | ThermoMark™ | Model 5150 Colonial | Almond | Solid

Sectional | Insulated | ThermoMark™ | Model 5255 | White | Vision Lites

Sectional | Insulated | ThermoMark™ | Model 5150-5200 Colonial | Taupe | Solid
Insulated Sectional Steel Doors
ThermoMark™ Models 5150/5200 and 5155/5255
ThermoMark™ sectional steel commercial doors made to accommodate RVs, large trucks, heavy equipment, boats, trailers, and garage-based shops. Models 5150 and 5200 are the ideal choices if you're looking for a commercial door that has a combination of strength and insulation but is also aesthetically appealing without the traditional industrial look. Then, Models 5155 and 5255 are insulated commercial sectional doors ideal for projects requiring something more rugged and durable, with excellent thermal insulation qualities. ThermoMark™ 5,000 Series is ideal for commercial or industrial applications where durability and aesthetics are required.
---
Ideal Applications Include:
Manufacturing Plants | Production Facilities | Loading Docks | Storage Facilities | Commercial Buildings | Industrial Facilities | Drive-Thru Bays | Truck Bays | Vehicular Storage
Features
Standard Construction
Model 5150
Model 5200
Model 5155
Model 5255
Max. Width
20'2"
26'2"
20'2"
26'2"
Max. Height
20'1"
20'1"
20'1"
20'1"
U-factor*
.15
.12
.15
.12

R-value**

12.5

16.22

12.12

16.22

Sectional Thickness
1 3/8"
3-layer
1 7/8"
3-layer"
1.5"
3-layer
1 7/8"
3 layer"
Thermal Break
Yes
Yes
Yes
Yes
Spring Cycle
10,000
10,000
10,000
10,000
Exterior/Interior Surface
Embossed Wood Grain or Stucco Embossed / Pinstripe
Embossed Wood Grain or Stucco Embossed / Pinstripe
Stucco Embossed / Flush
Stucco Embossed / Flush
Exterior Surface
Stucco Embossed / Pinstripe
Stucco Embossed / Pinstripe
Stucco Embossed / Pinstripe
Stucco Embossed / Flush
Exterior Steel
0.015" (.35mm)
0.015" (.35mm)
0.015" (.35mm)
0.015" (.35mm)
Panel Designs
Yes (6)
Yes (5)
No
No
Air infiltration
(IECC)
0.23 cfm/ft2 at 25 mph
0.23 cfm/ft2at 15 mph
0.23 cfm/ft² at 25mph (4.20 m3/hr/m2 at 24 kmph)
0.17 cfm/ft2at 15 mph
Sound Transmission
(STC)
Class 20
Class 20
Class 20
Class 20
Wind Load (optional)
Yes***
Yes***
No
No
*U-factor is independently tested and verified per ANSI/DASMA 105 using solid doors and specific product sizes.
**Wayne Dalton uses a calculated door section R-value for our insulated doors.
***FBC, TDI, Miami Dade approved wind load reinforcement is available for hurricane-prone areas
Benefits
Low Maintenance / Durable Design
Factory finished interior and exterior hot-dipped, galvanized skins make installation easier, add life to the door, and provide greater durability
Steel end caps and hardware plates add commercial durability and longevity
Bulb-shaped bottom seal remains flexible even in extreme cold to help keep extreme weather conditions outside
Stucco steel back panels provide appealing aesthetics
The two-coat, baked-on polyester finish makes the surface virtually maintenance-free
Thermal Performance
Thermal break helps ensure year-round energy efficiency
The CFC- and HCFC-free polyurethane foamed-in-place insulation core is securely bonded to hot-dipped galvanized inner and outer skins to create a door that is significantly more efficient than conventional insulated steel doors
Sound-absorbing insulation makes door quieter in operation; reduces wind rattling


Warranty
10-Year limited warranty against delamination, cracking, splitting or deterioration due to rust-through
Read More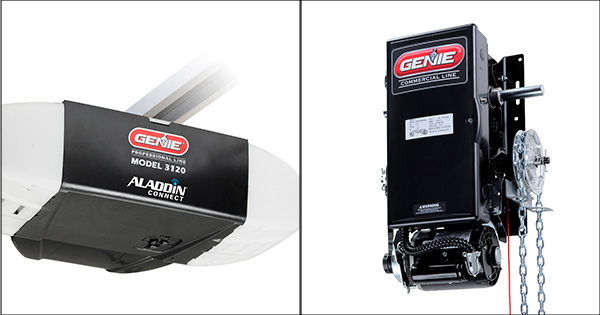 Commercial Operators
Pair your Wayne Dalton commercial door with an innovative and reliable Genie operator system.
Read More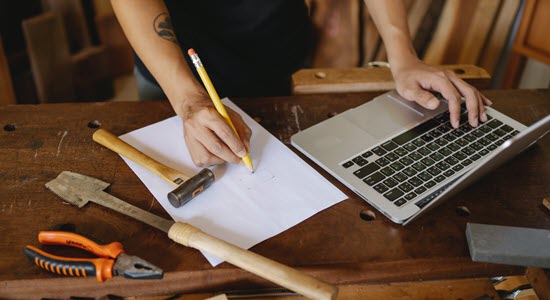 Industry Misc. Information
Stay up to date with ever-evolving building codes, listings, and project requirements. Find certifications of our products that your project needs and learn industry terms.