High Speed Fabric Doors
Model 880
High Speed | Fabric | Model 880 | White | Lites

High Speed Fabric Door

High Speed | Fabric | Model 880 | Gray | Lites

High Speed Fabric Door

High Speed | Fabric | Model 880 | Gray | Lites

High Speed | Fabric | Model 880 | Gray | Lites

Flexible Bottom High Speed Interior Fabric Door
High Speed Fabric Doors
Model 880
Model 880 ADV-Xtreme flexible bottom interior high speed fabric door can satisfy commercial applications where safety, reliability, and end-user-focused features are of the utmost importance. Equipped with a flexible bottom, the new Model 880 ADV-Xtreme reduces damage in case of accidental collisions, unlike traditional models which feature a rigid steel bottom. Thanks to its breakaway design, robust operating and easy troubleshooting have been made possible.
---
Ideal Applications Include:
Healthcare Facilities | Manufacturing & Warehouse | Warehouse Facilities | Distribution | Pharmaceutical | Food & Beverage
Features
Standard Construction
Model 880
Openings
Interior / Interior
Max. Width
12'
Max. Height
12'
Max. Opening Speed
up to 70" per second
Max. Closing Speed
up to 40" per second
Spring Cycles
10,000
Breakaway Self-Reset
Yes
Curtain Material
2 layers of light PVC-coated polyester with 1 layer of polyester weave
Curtain Lock
Yes
Operation
Direct drive motor and gearbox system with field changeable universal handing and door stop safety device
Control Panel
Variable frequency drive, self-diagnostic, programmable service reminders,
pad-lockable fused disconnect NEMA 4X rated, cULus listed
Supply Voltages**
120V AC 1 PH
208V AC 1 PH†
220V AC 1 PH
208V AC 3 PH†
230V AC 3 PH
460V AC 3 PH
575V AC 3 PH†
Bottom seal
Flexible bottom edge with detachable seal
Safety Features
Obstruction Safety Detection
Reversing Sensing Edge
Wind Load*
up to 3.0 psf
*Only internally approved wind load reinforcement is available to withstand conditions in wind prone areas. Wind load is the ultimate pressure tested at a door width of 12'
**Single phase available for up to 10'x10' doors.
(†Requires stand-alone mounted transformer)
Benefits
Safety Focused
Flexible bottom diminishes the potential for injury
Monitored wireless reversing safety edge immediately stops and reverses the door when an obstacle is detected
Two sets of safety obstruction sensors
High Performance, Low Maintenance Design
Strutless design lowers the operational noise of the door for quiet and smooth operation
Springless design requires minimal interruption for maintenance
Direct-mounted gear drive minimizes wear and tear
Variable frequency drive eliminates sudden jolts from door start and stop operation
Field Repairable
Patent-pending breakaway system design with impact detection and push button self-repair
Patent-pending curtain lock allows for easy field repairs
Detachable bottom seal in safety yellow for easy replacement and troubleshooting
Hinged guides provide easy access for maintenance
Installer Friendly
Pre-assembled sub-assemblies for easier installation
Plug-ang-play wiring reduces the need for a licensed electrician

Warranty
5-Year Limited Warranty on drive motor and gearbox
1-Year Limited on all other components


Similar Products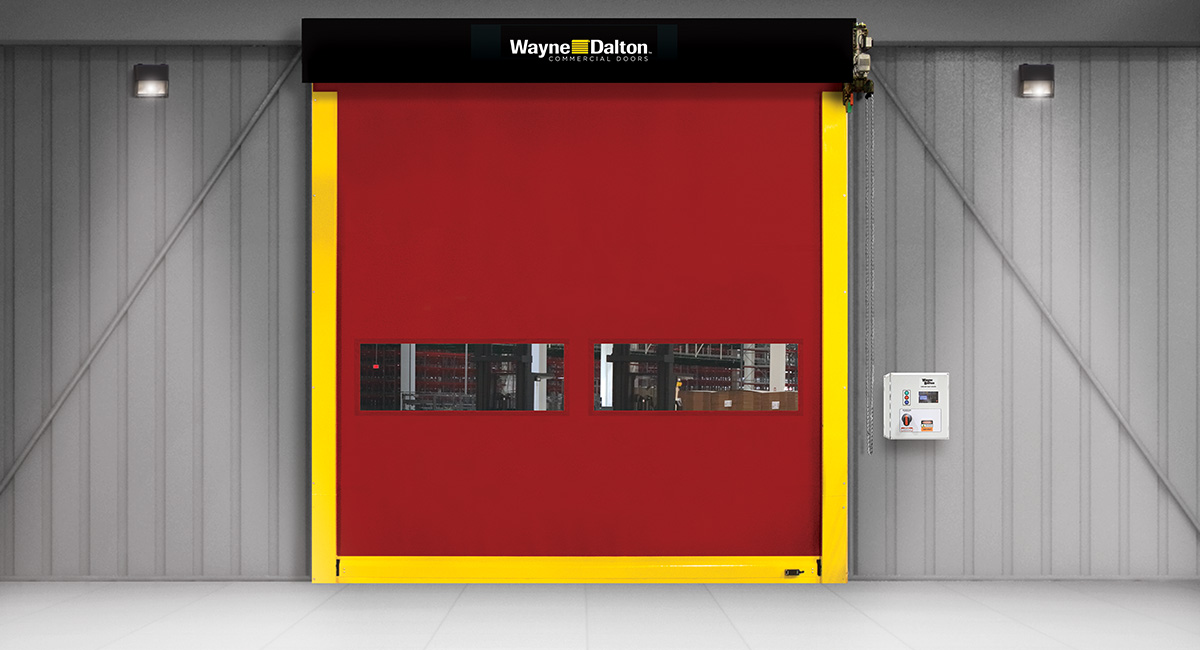 High Speed Interior Fabric Doors
Model 881 ADV-Xtreme
High Speed Fabric Doors 881
View Details

High Speed Interior Fabric Doors Model 881 ADV-Xtreme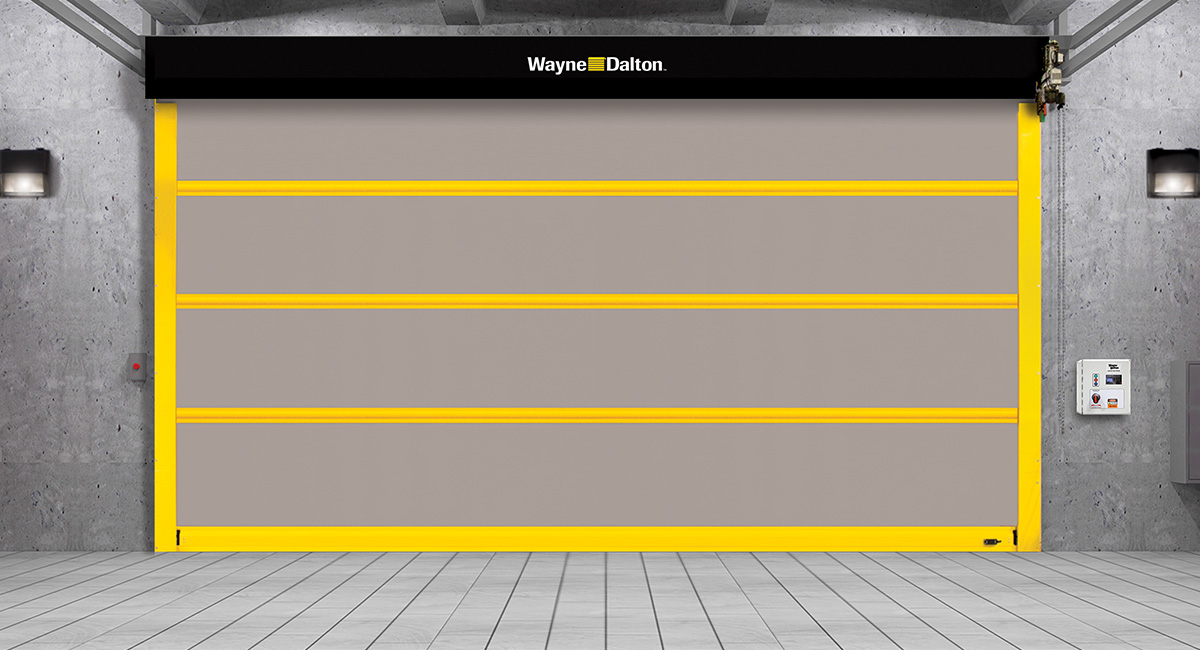 High Speed Fabric Doors
Model 882 ADV-Xtreme
High Speed Fabric Doors 882
View Details

High Speed Fabric Doors Model 882 ADV-Xtreme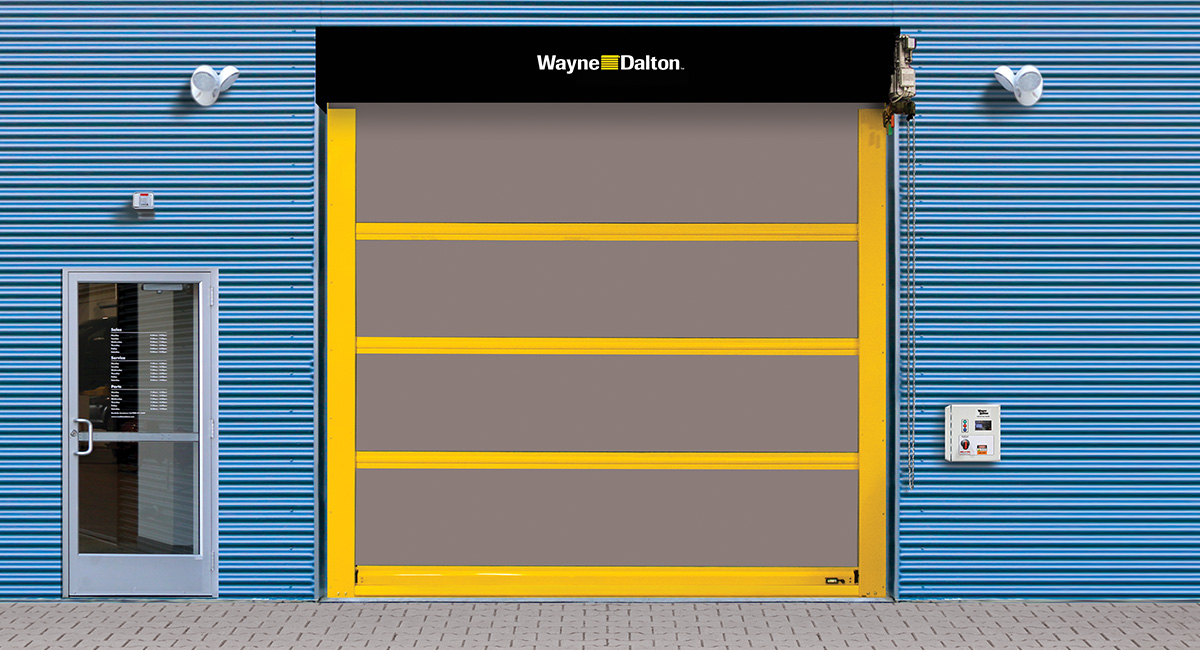 High Speed Fabric Doors
Model 883
High Speed Fabric Doors 883
View Details

High Speed Fabric Doors Model 883
Read More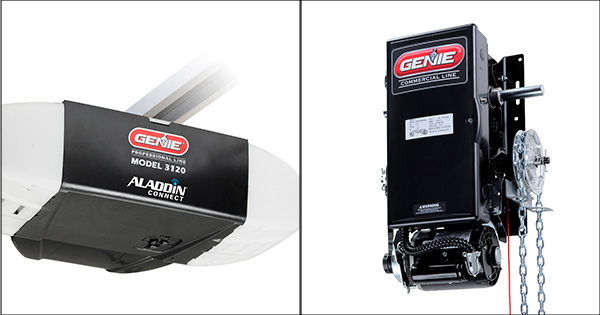 Commercial Operators
Pair your Wayne Dalton commercial door with an innovative and reliable Genie operator system.
Read More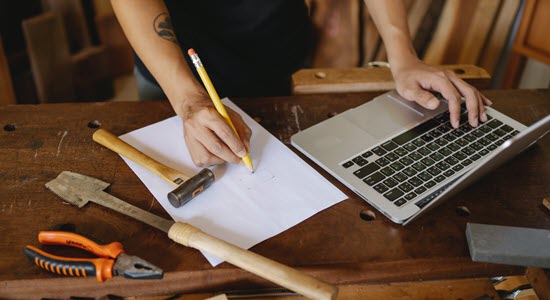 Industry Misc. Information
Stay up to date with ever-evolving building codes, listings, and project requirements. Find certifications of our products that your project needs and learn industry terms.