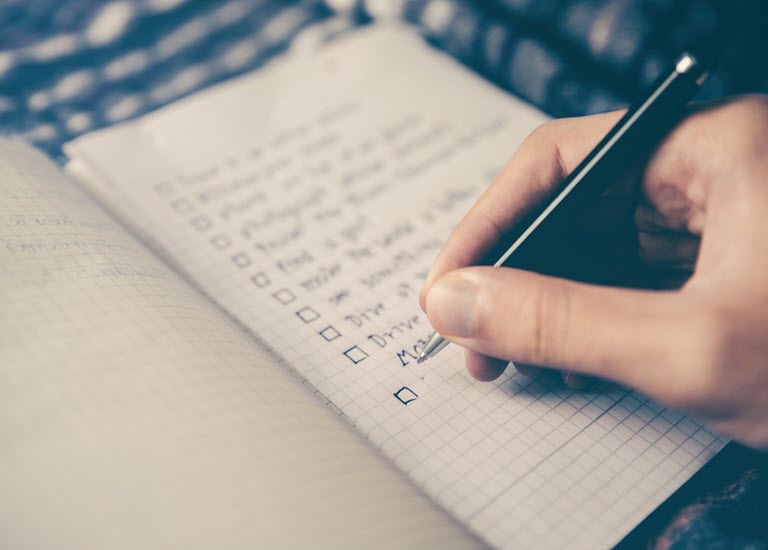 10 facts to know and love about Garage Doors
May. 21, 2021
Interesting facts about garage doors homeowners wish they knew sooner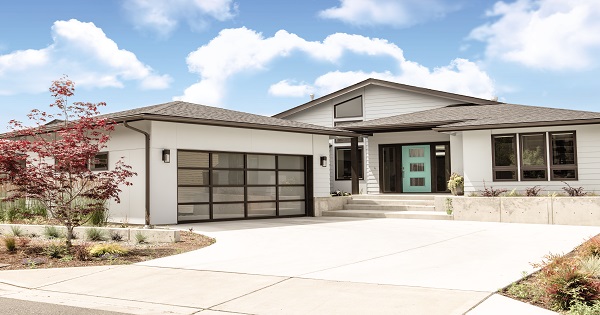 Aluminum Glass Model 8800 with a Black Anodized finish and Satin-Etched glass

Now, you might not think much about your garage door, as you may see it as one of those run-of-the-mill everyday objects that you use without even giving a second thought. As the largest moving appliance in your house, the right one can do a lot for your home. So, how much do you really know about garage doors and how they're used?
At Wayne Dalton, we're constantly innovating our doors to meet the needs of homeowners, and nowadays, they do a lot more than just go up and down. Our Wayne Dalton dealers are passionate about garage doors and its long list of benefits, features and beautiful design options and we want to share our passion with you.
Considering that you likely use your garage door every day, we thought we'd dig up a few fun and interesting garage facts that'll have you feeling like a pro!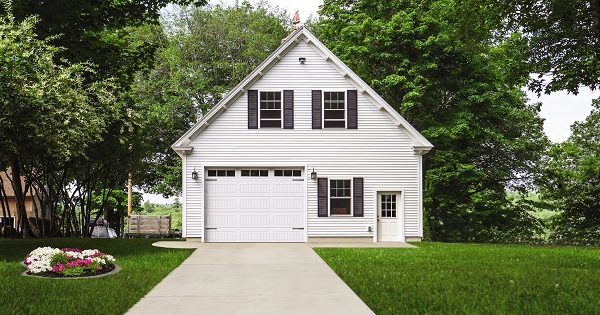 Classic Steel Model 8300 with Sonoma Ranch design and Stockbridge IV 3-lite windows
The Invention of the Garage Door
The garage door as we know and love it, was co-invented by C.G. Johnson in 1921 and he demonstrated it at the 1923 New York Automobile Show. Interestingly enough, Johnson is also credited with developing the first garage door opener, which he did after becoming frustrated by having to open the door manually every time he came home. Who can blame him? Garage door openers are life savers!


It's the New Front Door
Door and Access Systems reports 71% of homeowners use their garage doors as their main entryway, not their front door, due to the convenience of parking your vehicle inside and just walking in. In some regards, you could basically say it's like replacing the front door!


It Can Help Sell your Home
Did you know that a first impression is formed within seven seconds? The first thing a potential home buyer sees is the exterior, so a great impression is critical in persuading the individual to see more. Knowing this information, it makes sense that garage door replacements were ranked #1 for the highest return on investment (ROI) according to the 2020 Cost vs. Value Report by Remodeling magazine and the National Association of Realtors (NAR) . U.S. homeowners who chose to increase curb appeal with a garage door replacement project, on average, saw up to a 93.8 percent ROI at resale.


It Can Make your Neighbors Jealous
With trendy styles like modern aluminum, traditional wood or charming carriage house garage doors, you can make your door the new gold standard in the neighborhood. With so many different garage door styles and colors, there is no reason your curb appeal can't stand out amongst the rest.


It Can Protect Your Home in Extreme Weather
Insurance analysts know that 80% of residential hurricane damage begins with wind entry into your home's garage. During an extreme wind event, storm-driven debris can dent, deform or even penetrate ordinary garage doors. A wind-resistant, code approved garage door like from our Wind Load collection can help to keep your home protected during a storm.


It Can Help Save Energy
The right insulated garage doors can actually help improve your home's thermal efficiency, especially if they are manufactured with our patented polyurethane foamed-in-place insulation process. An insulated door along with insulated garage walls can help control the temperature of your garage space and provide additional benefits.


It's Where Big Ideas are Born
Will you create your next big project in the garage? The Beatles, Nirvana, Metallica, Apple, Amazon, Disney, Google and Harley-Davidson all started in the garage— talk about a successful outcome! Make sure you are comfortable when brainstorming your ideas with a thermal efficient garage door.


It's Customizable
Shopping for a new garage door is the perfect time to test out your design skills. At Wayne Dalton, we have our Garage Door Design Center, an easy-to-use online door designer. This tool makes it simple to visualize how a design or color scheme will work with your home's current look. Now it's easier than ever to design and pick out the perfect garage door for your home!


It Keeps the Outside Out
The smallest crack or gap at the bottom of your garage door can mean that dirt, bugs and water can come in your garage– or worse, flood the floor of your garage during a storm. The bottom weather seal is crucial to keeping the outside out, blocking drafts and reducing air infiltration. Don't worry – all of our residential garage doors feature a bottom weather seal for this exact reason.


It Should be Professionally Installed
While you can install your own garage door, we recommend having a professional install it. Garage door installations can be dangerous and confusing, so leave it to our independent Wayne Dalton dealers. Whether it's a garage door repair, maintenance or installation, we can get the job done in no time.

We hope you found these facts as interesting as we do! For all your garage door needs, choose Wayne Dalton for quality products and service.

Related Blogs
Jun. 28, 2017

Glass Garage Doors Voted Hottest New Product at the 2017 International Door Association Expo.

Jul. 16, 2021

Garage door installation expectations can ensure your new garage door gets the best treatment.

Feb. 27, 2018

Wood, steel and fiberglass are three of the most popular garage doors material options. Other materials include glass, vinyl and aluminum.