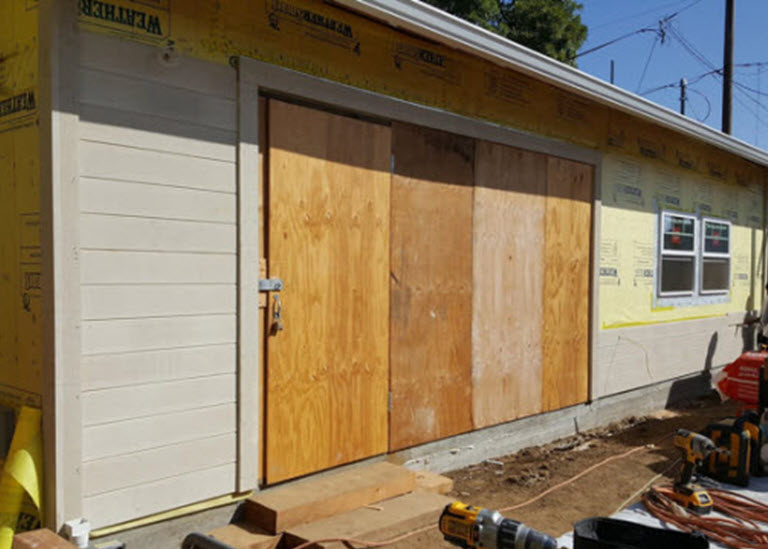 Bungalow Renovation
Nov. 20, 2017
When expert home building and renovation duo, The Carey Brothers, began restoring a 100-year old Craftsman-style bungalow in the San Francisco Bay Area, they opted for a Wayne Dalton Carriage House Steel Garage Model 6600 Door to transform and add unique style to what originated as a catalog order, kit-constructed cottage. Set to be completed in November, the turn-of-the-20th century transformation will be featured on The Carey Brothers' On The House syndicated newspaper column which is distributed weekly to more than 700 newspapers nationwide, including The San Francisco Chronicle, Chicago Tribune and The Washington Post, as well as their weekly radio program which broadcasts on more than 200 stations.


Bungalow Renovation Before & After Photos: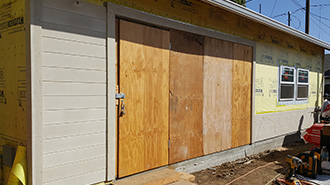 Before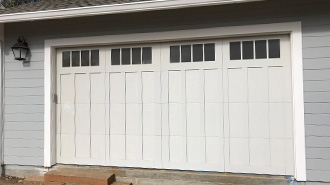 After
"Wayne Dalton is one of the most innovative garage door companies out there," said Morris Carey of the Carey Brothers remodeling team. "They have every size, shape and style to enhance the curb appeal of any home."
The garage door installed by local Wayne Dalton dealer, Bay To Bay Garage Doors, offers the benefits of a steel garage door, including high thermal efficiency, with the appearance of wood, thanks to its composite overlay. As one of Wayne Dalton's most popular residential doors, Model 6600 is not only durable, but fits nearly any architectural style.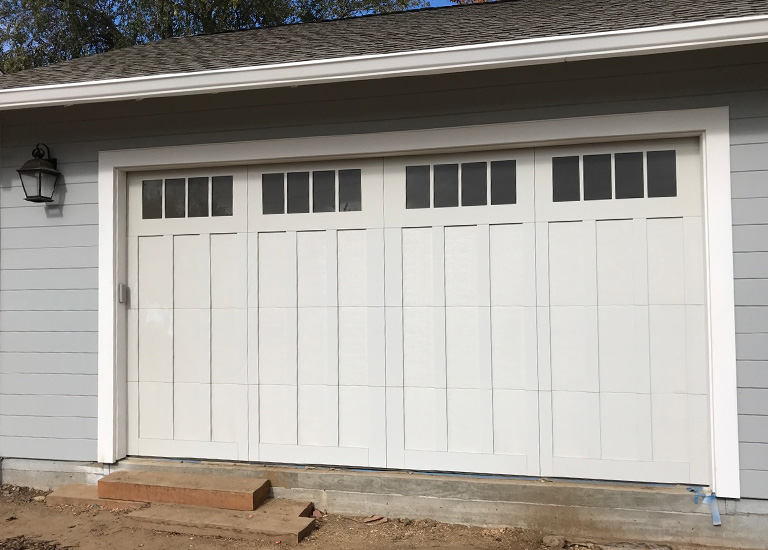 "Garage doors can account for as much as 40 percent of a home's curb appeal," said James Carey of the Carey Brothers remodeling team. "Wayne Dalton products offer builders and consumers attractive finishes and peace of mind, knowing that their doors will operate safely and efficiently."
On The House airs every Saturday from 9:00 a.m. to 12:00 p.m. Eastern Time. For more information, visit 604secondstreet.onthehouse.com.
Watch Video of the Bungalow Renovation
Related Blogs
Jul. 8, 2018

Topgolf Patio Door project included adding Wayne Dalton's aluminum full-view doors and insulated sectional steel doors.

Feb. 14, 2020

M1 Concourse Condo features Thermospan® Model 150 Doors Wayne Dalton dealer Quality Overhead Door installs doors for luxury car condo on world-class track in Pontiac, Michigan

Jan. 12, 2017

The Pike's Peak Cog Railway transports mountain visitors up the entire 14,115-foot slope to the summit year-round. Last year, the Railway started looking for a door solution for the barn that houses its rail cars and used our Rolling Steel Door Model 800.