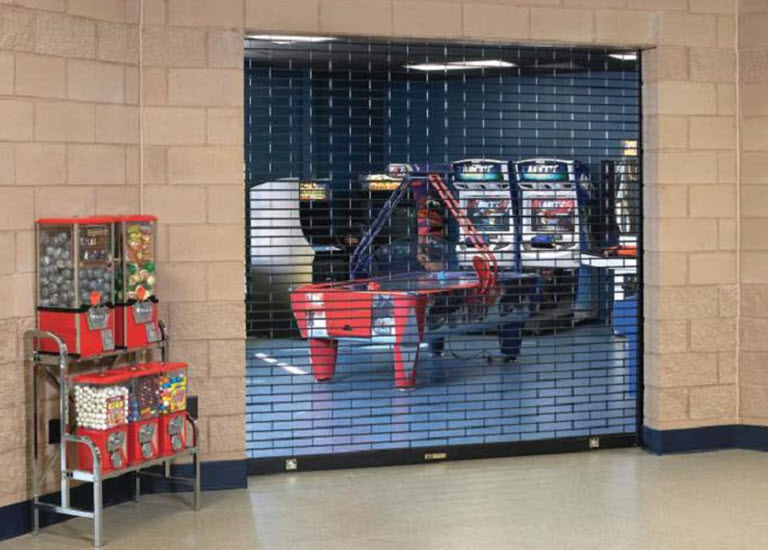 Storefront Security Solutions
Dec. 8, 2020
Wayne Dalton has created a solution for business owners that are looking for extra security and a peace-of-mind when it comes to protecting their retail business. Storefronts are at risk of vandalism and trespassing now more than ever before, which is why business owners are searching for a fluid and resilient solution to maintain security and keep their inventory and/or store safe.
Wayne Dalton offers a complete line of secure access solutions for retail applications where safety and protection are a priority, from security doors with visual access to slim-fit theft deterrent security doors, robust security access solutions and different security add-ons. Follow along as we highlight these affordable and reliable protection solutions for short-term or unpowered job sites.
Security With Visual Access
If you're looking for a commercial door with enhanced safety, visibility and ventilation, Wayne Dalton's Rolling Grille Model 600 is an ideal option and comes in various material, control and safety alternatives for commercial, industrial, retail and institutional applications. Slide bolts or padlockable chains come standard based on operation selection.
Model 600 is constructed with vertical aluminum links and horizontal steel rods with spacer tubes and end links that ensure that the grille cannot be pulled from guides. Its rod construction comes standard as hollow steel; however, solid galvanized steel, aluminum or stainless steel rods are also available. The bottom bar is a tubular aluminum extrusion, providing stability and strength to the grille design.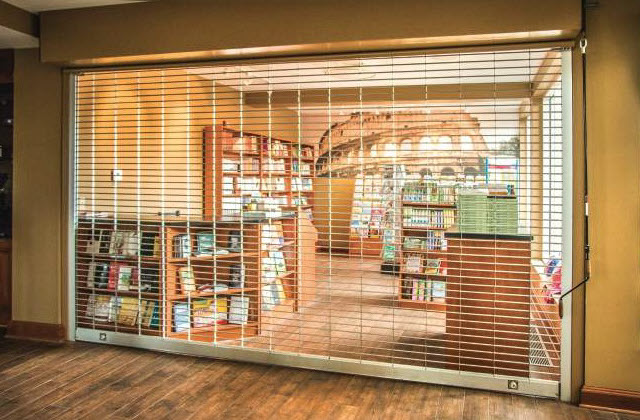 This rolling grille also offers an emergency egress option as an additional security feature.


Slim-Fit Theft Deterrent Security
When you're on the search for a space-saving design for high-traffic areas, our attractive security shutter door solution is the ideal choice for your business. Model 523 has a compact build and comes pre-assembled for easy installation in areas with low headroom and side room requirements. The design allows for visibility and airflow with perforation and fenestration options.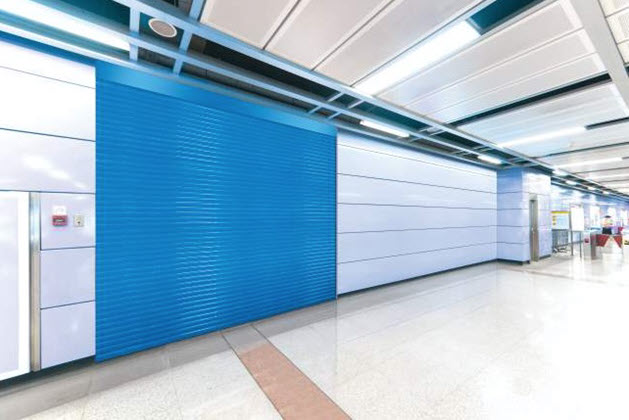 Our security shutter doors are available in four standard powder coat colors of white, almond, silver and bronze, plus approximately 200 RAL finishes to complement and enhance pharmacies, hospitals, offices, schools and other retail facilities.

Robust Security Access Solutions
For small or large applications, Wayne Dalton's commercial rolling service doors are known for their design and quality construction that often exceed our customers' expectations. With our experience and numerous innovations created over the years, we have built doors to last. These doors are meant for high cycle or high traffic areas, such as parking garages, auto dealerships, warehouses, industrial facilities and airports. Both of our Titan rolling service doors and our ventilated Secur-Vent ® rolling steel doors will give you confidence knowing you're getting the best possible solution.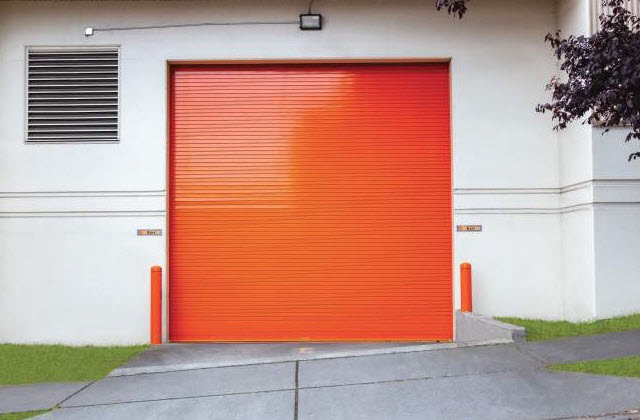 Wayne Dalton's Rolling Service Door Model 800 features a flat or curved steel slat up to 16-gauge steel, offering a number of opportunities for customization.
*Wayne Dalton's line of retail security solutions offer locking options that include padlockable slide bolts and cylinder locks.

Other Retail Security Options
In addition to the variety of security doors that Wayne Dalton offers, we provide two security options to further protect your business from unplanned situations.
Available on Model 800, business owners can purchase an extra secure padlockable bottom bar. An easy-to-install floor plate with padlock eye assembly can be embedded into the concrete to secure the bottom bar of your door.
This bottom bar is designed for easy installation and does not require fasteners protruding into the guide openings, so the bottom bar does not interfere with door operation.
An anti-graffiti powder coat finish that is four times harder than standard powder coat finishes is also available on select models. It provides an easy-to-clean anti-graffiti surface and is available in approximately 200 RAL colors or custom color match upgrades.
In today's world, we find ourselves in unfamiliar and previously unknown circumstances. The biggest impact for companies is how to adapt, which is why Wayne Dalton's retail security solutions can provide you and your business with an added layer of protection. To get started, email [email protected] or call (800) 764-1457.

Related Blogs
Feb. 14, 2020

M1 Concourse Condo features Thermospan® Model 150 Doors Wayne Dalton dealer Quality Overhead Door installs doors for luxury car condo on world-class track in Pontiac, Michigan

Oct. 2, 2018

Seattle's renovated and updated Pike Place Market, now has Wayne Dalton Model K-AL Aluminum Full-View doors K-AL Aluminum Full-View doors at the center of all the action.

Apr. 4, 2017

The Spreckels Organ Pavilion has the organ protected by a giant rolling service door.