Flush Wood Garage Doors
40 Series
Flush Wood | 40 Series

T1-11 Plywood | Custom Stain

Flush Wood | 40 Series

T1-11 Plywood | Custom Paint | 4 Window Square

Flush Wood | 40 Series

Custom Paint
Flush Wood Garage Doors
40 Series
Flush Wood Garage Doors Offer Sophisticated Style
The best design is rooted in clean lines that are sleek, simple and sophisticated. That philosophy is the inspiration for our flush wood garage doors. Beyond practical, their bold expanse is handsome, understated, functional—and dramatic.
Our 40 Series doesn't disappoint. Available in three models (42, 44 and 45), these flush wood garage doors are the choice of discerning homeowners from Montauk to Sausalito and everywhere in between. Crafted of kiln-dried Western woods, they add a natural organic element to a wide range of architectural styles from contemporary and cottage to traditional and ranch.
Just as important, our flush wood garage doors meld quality craftsmanship with the durability of a wood garage door to ensure they provide value, security and reliable performance for years to come.

Wayne Dalton offers a One-Year Limited Warranty on the glass for this garage door. Please reference the warranty document for details.
Our Flush Wood Garage Doors Are So Versatile
Wayne Dalton's flush wood garage doors pair well with everything—stucco, brick and mortar, concrete, shake shingles, vinyl and wood siding. Their ability to meld seamlessly make them a design chameleon of sorts. But their unassuming good looks belie their meticulous craftsmanship.
The flush wood garage doors in our 40 Series (models 42, 44 and 45) are all constructed with kiln-dried Western rough-sawn plywood, grooved plywood or smooth plywood that offer a variety of textures to choose from. Each door arrives sanded and ready to either stain a rich earthy hue or prime and paint with subtle or bold strokes of color as you wish.
Features
Wayne Dalton is committed to quality products. Our flush wood garage doors are a reflection of that commitment.
We are honored to collaborate with talented Amish craftsmen in Mt. Hope, Ohio and artisans in Centralia, Washington. Both groups are known for their exceptional talents and eye for detail. As a result, our flush wood garage doors offer the perfect balance between form and function—infusing your home with a touch of natural beauty you'll enjoy for years to come.
Along with their handsome good looks, our hand-assembled flush wood garage doors feature a polystyrene insulation core. Shiplap construction minimizes air infiltration for all doors. External panels are pressure-bonded to their framework with high-strength, waterproof adhesive. All doors are 13/8" or 15/8" thick, depending on the model you select.
Similar Products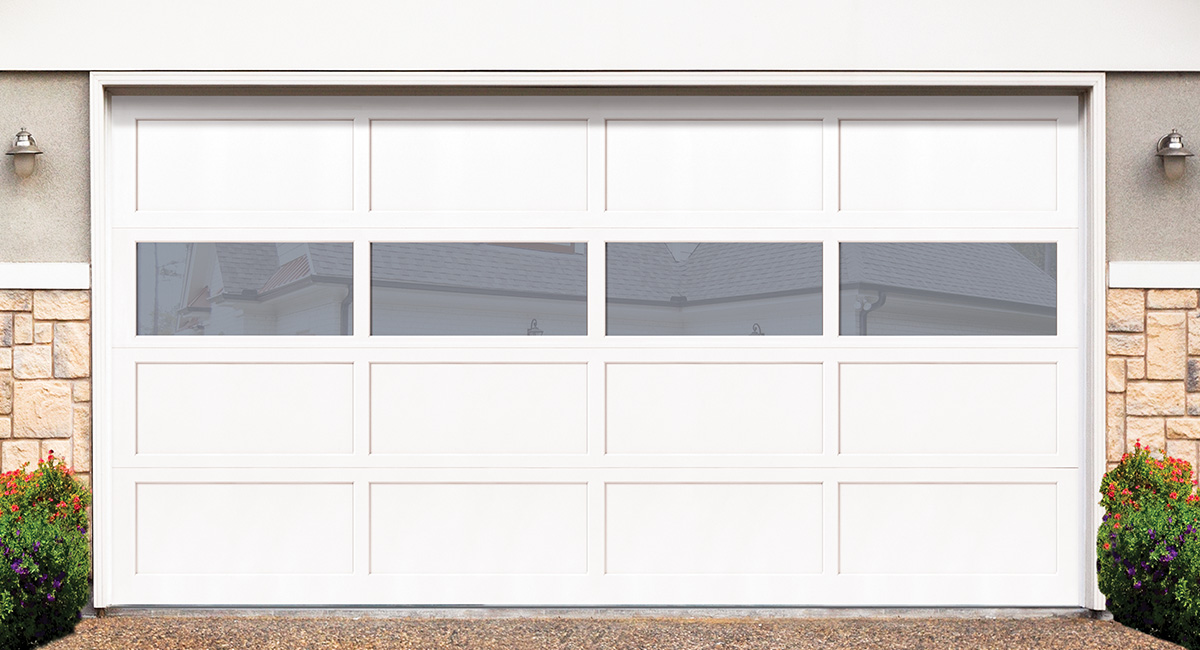 Colonial Style Wood Garage Doors
100 Series
The Colonial-style wood garage door pays homage to a design legacy that is centuries old, using modern, state-of-the-art technology.
View Details

Colonial Style Wood Garage Doors 100 Series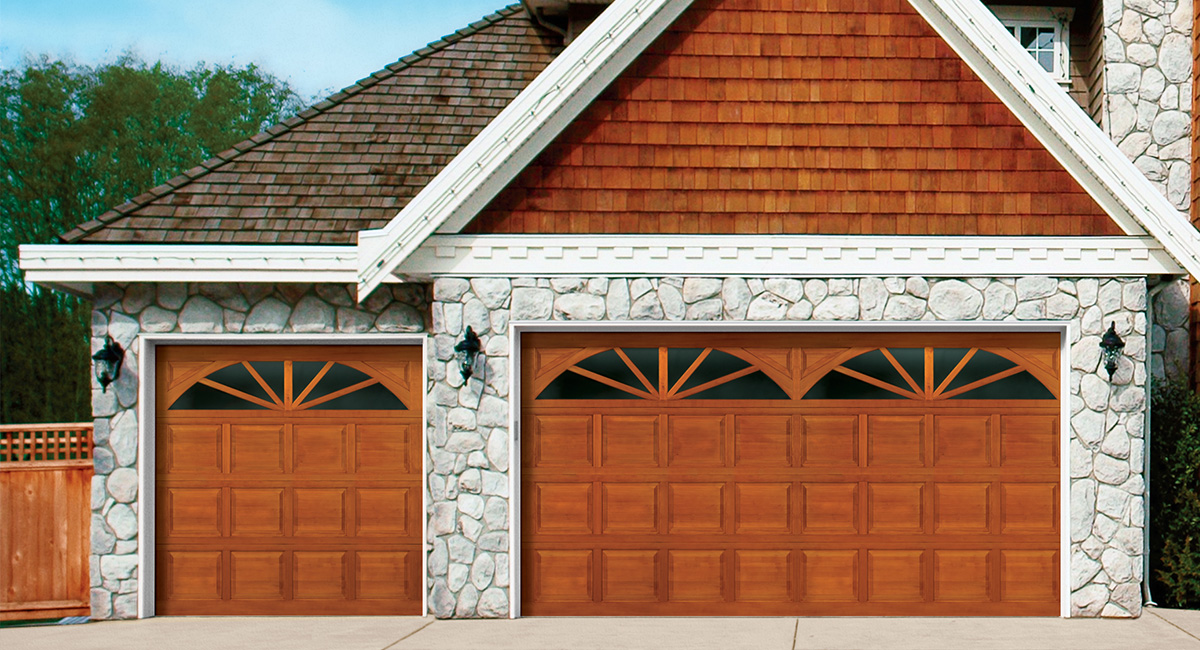 Raised Panel Wood Garage Doors
300 Series
Classic and strong, the understated elegance of these doors complements a variety of architectural styles, adding value to your home.
View Details

Raised Panel Wood Garage Doors 300 Series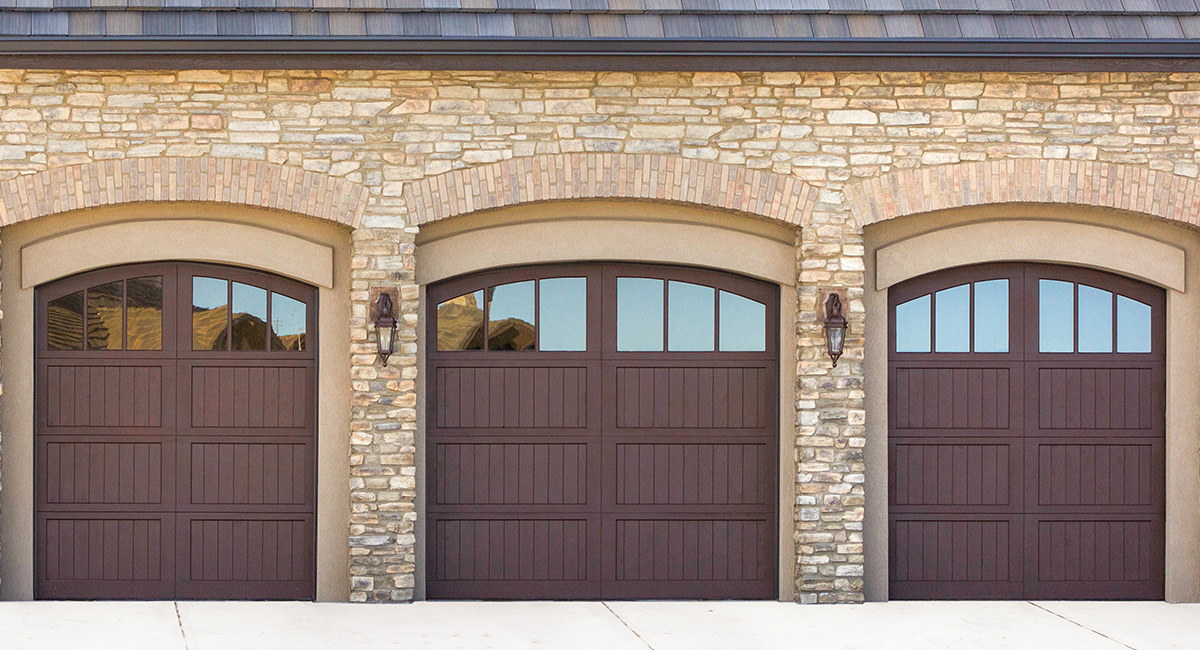 Wood Panel Garage Doors
7100
These carriage house wood-panel doors use a classic swing-open appearance with the modern-day convenience of a sectional garage door.
View Details

Wood Panel Garage Doors 7100
Read More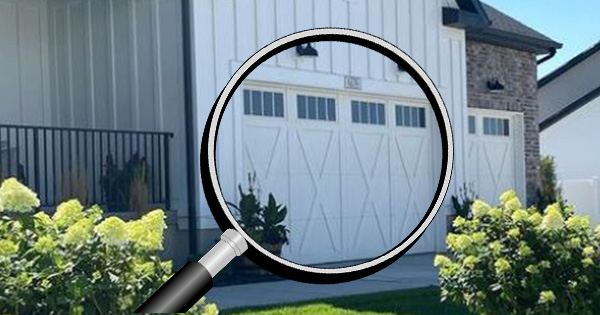 What You Need To Know
Looking for a new garage door? It's not just about choosing the right style and color - understanding factors like material, insulation, and other essential information can make all the difference!
Read More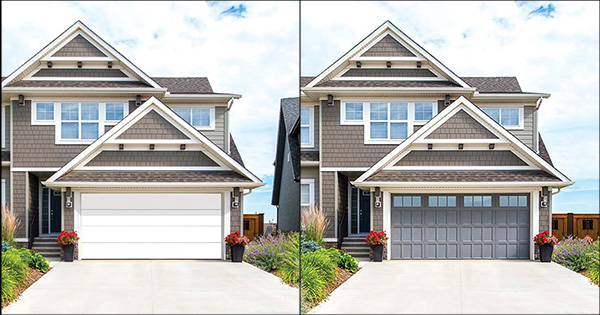 Design Center
Try our interactive Garage Door Design Center to visualize what your home would look like with a Wayne Dalton garage door.
Read More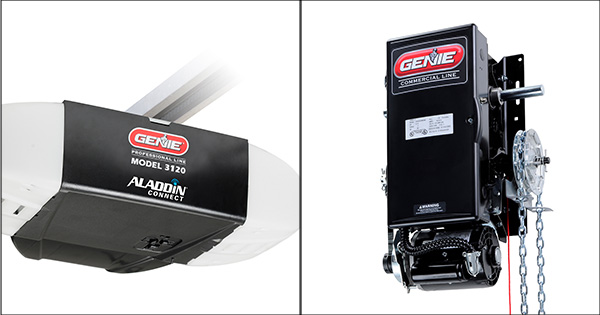 Garage Door Openers
Pair your Wayne Dalton residential garage door with an innovative and reliable Genie opener system.