Classic Steel Garage Doors
Models 8000-8200
Classic Steel | Model 8000

Ranch Design | Almond | Cascade II Windows

Classic Steel | Model 8000

Colonial Design | White | Stockton I Windows

Classic Steel | Model 8000

Sonoma Design | White | Stockbridge II Windows

Classic Steel | Model 8000

Colonial Design | White | Clear Windows

Classic Steel | Model 8200

Sonoma Design | Brown
Classic Steel Garage Doors
Models 8000-8200
These Entry Level Garage Doors Check All the Boxes
Who says you can't have gorgeous style, great thermal efficiency and reliable, low-maintenance performance at an excellent value? At Wayne Dalton, we don't think price and quality are mutually exclusive. In fact, we are proud to offer a line of entry level garage doors that are easy on the budget without sacrificing anything on your wish list.
Our popular entry level garage doors are expertly crafted with steel panels that are adorned in a timeless classic pattern that has been a staple of great architecture for generations. With quality craftsmanship and oh-so-appealing design front and center, these entry level garage doors are as gorgeous as they are functional and durable.
Choose from two models. Model 8000 is an uninsulated, single-layer steel door. Polystyrene insulation gives model 8200 an R-value of 7.4.

Wayne Dalton offers a 10-year Warranty on this garage door. Please reference the warranty document for details.
You Won't Find Better Entry Level Garage Doors
Wayne Dalton makes it easy to customize your entry level garage doors. Whether your new doors will be the finishing touch to a contemporary new build, add fresh style to a traditional ranch or enhance the character of a classic craftsman, we offer design elements and options to bring your vision to life.
Choose Your Model, Pick Your R-value
Whether you're simply looking for a basic garage door or need something more thermally efficient, Wayne Dalton entry level garage doors offers the right solution with three models to choose from—8000 and 8200. Here's a quick overview:
Model 8000 - Single layer, solid steel construction
Model 8200 - Double-layer construction. The first layer is solid steel. The second layer is polystyrene insulation with an R-value of 7.4.
Features
Wayne Dalton's entry level garage doors are engineered for gorgeous, easy-care living. High-end features make them:
Thermally Efficient
Featuring polystyrene insulation that boast an R-value of 7.4 for model 8200, our entry level garage doors can improve your home's thermal efficiency and block street noise. A bottom weather seal blocks draft and debris from the garage.


Safe
With the TorqueMaster® Plus Counterbalance System, springs are nestled safely inside a steel tube to prevent the accidental release of tension and prevent injury. Our entry level garage doors also feature anti-drop safety technology.


Durable
Structural reinforcements are available for entry level garage doors used in coastal and high-wind areas.


Guaranteed
Our entry level garage doors come with a 10-Year Limited Warranty.
Available with WindSafe® wind load reinforcement built to withstand specific high-wind pressures to meet local building codes.
*Proper door selection is the responsibility of the homeowner. Please consult your local building code official, certified engineer or architect for wind load requirements in your specific location.
Similar Products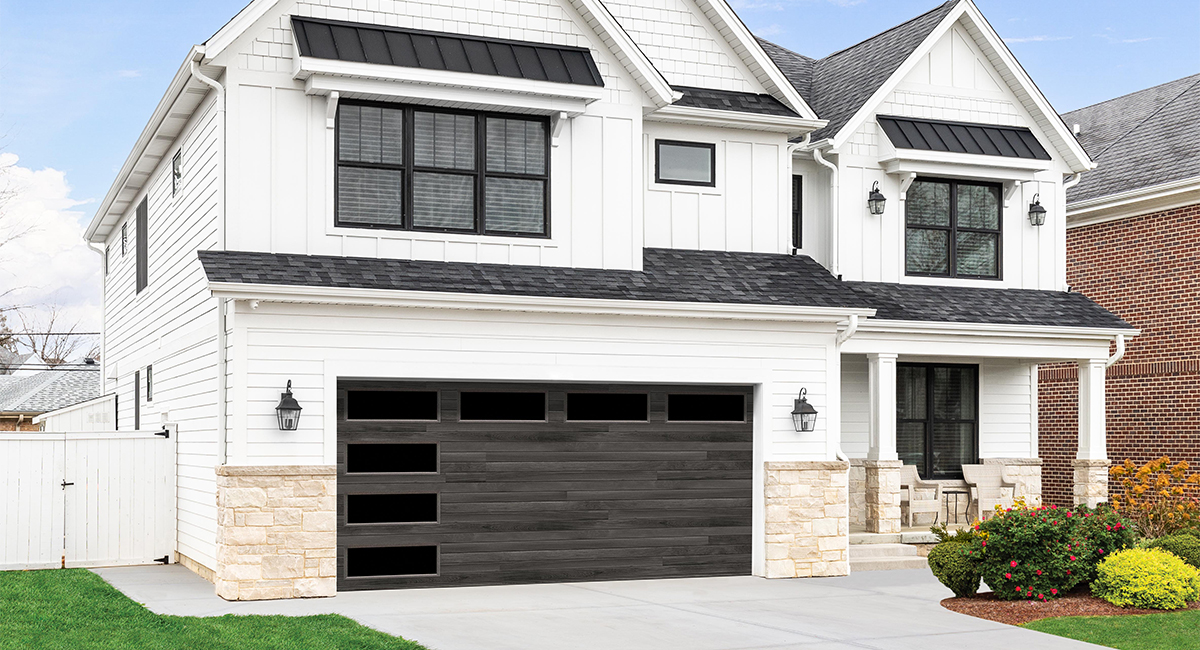 Classic Steel Garage Doors
Models 8300, 8300AG, 8500 & 8500AG
Heavy-gauge steel and a thick layer of insulation, provides a smooth, dependable operation that excels in appearance and strength.
View Details

Classic Steel Garage Doors Models 8300, 8300AG, 8500 & 8500AG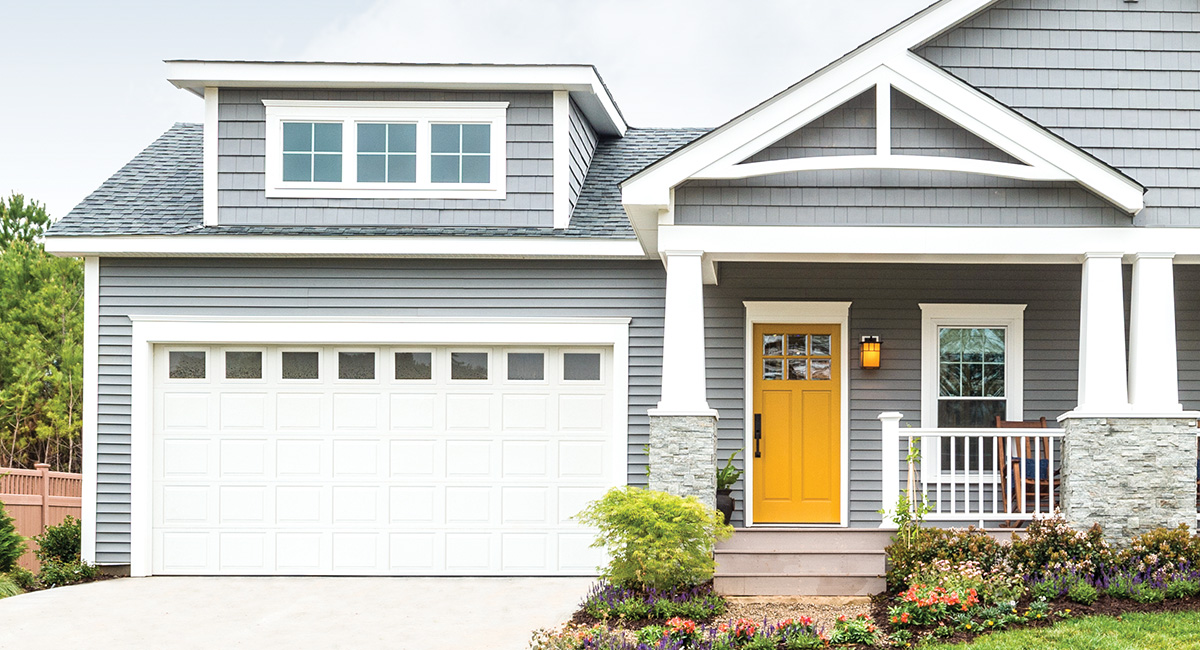 Classic Steel Garage Doors
Models 9100-9605
These classic steel garage doors are crafted for high-performance and quiet operation using a foam-in-place, polyurethane insulation.
View Details

Classic Steel Garage Doors Models 9100-9605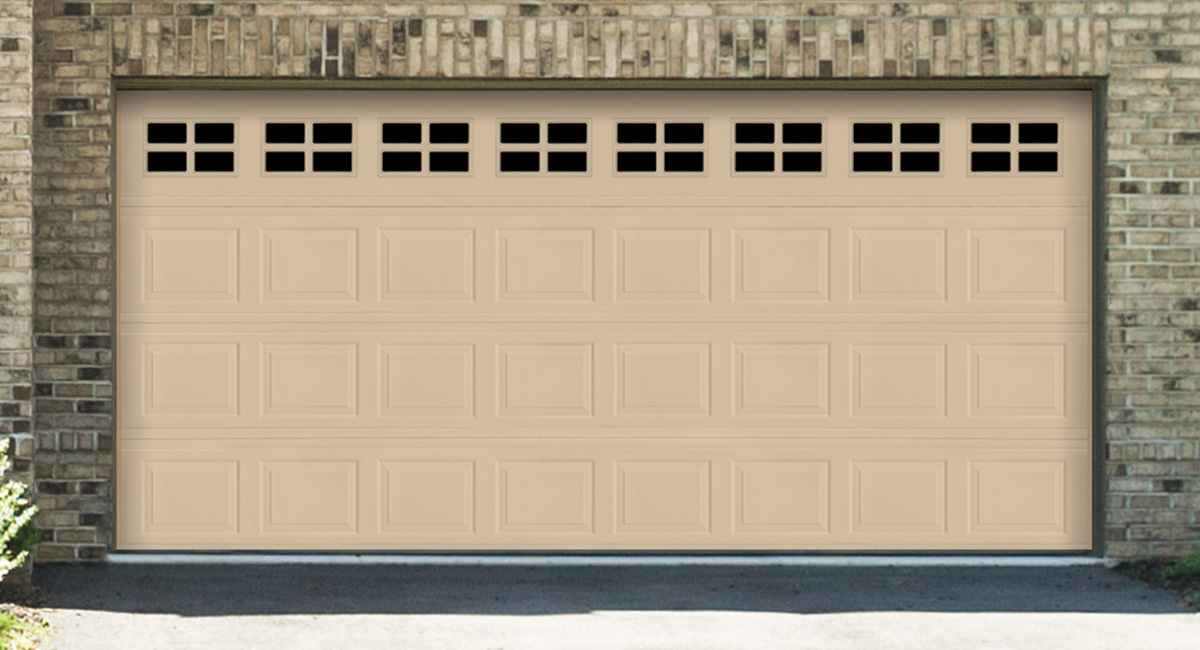 Classic Steel Garage Door
Models 8024 & 8224
Embossed steel panels with a polyester finish makes these garage doors a trifecta of value, offering beauty, efficiency and innovation.
View Details

Classic Steel Garage Door Models 8024 & 8224
Read More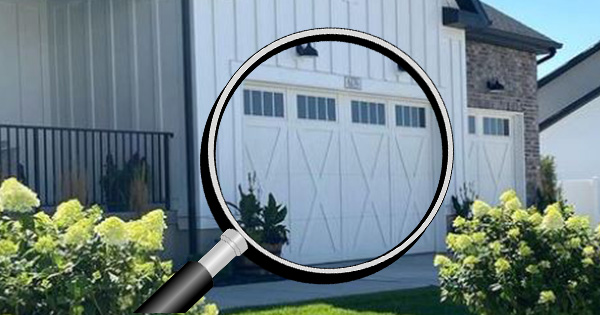 What You Need To Know
Looking for a new garage door? It's not just about choosing the right style and color - understanding factors like material, insulation, and other essential information can make all the difference!
Read More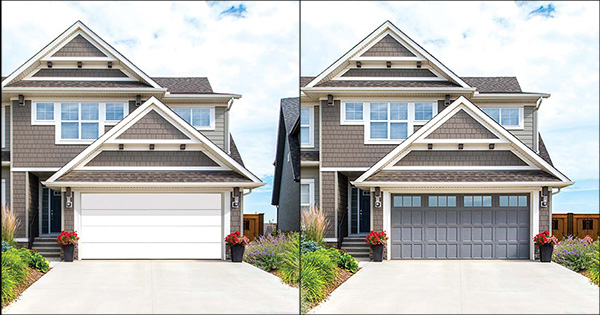 Design Center
Try our interactive Garage Door Design Center to visualize what your home would look like with a Wayne Dalton garage door.
Read More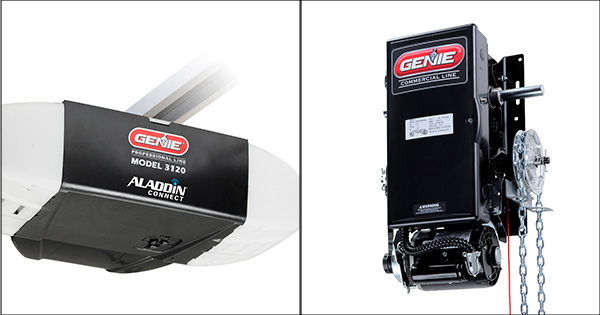 Garage Door Openers
Pair your Wayne Dalton residential garage door with an innovative and reliable Genie opener system.