Security Shutter Doors
Model 523
commercial-rolling-security-shutter
Security Shutter Doors
Model 523
Model 523 is an attractive security shutter for areas where aesthetics is a valued premium along with visibility and airflow. This shutter has a compact design and comes pre-assembled for easy installation in areas with low headroom and side room requirements. Model 523 provides security against forced entry or theft with slide bolts or cylinder locks available on manual or crank operation while fitting in with the aesthetics of the facility.
---
Ideal Applications Include:
Pharmacies | Hospitals | Airports | Counters | Offices | Schools | Concessions | Sports Facilities | Retail Facilities
Features
| | |
| --- | --- |
| Standard Construction | Model 523 |
| Max. Width* | 20' |
| Max. Height* | 14' |
| Slat Style | Solid |
| Mounting | Face-of-wall or between jambs |
| Operation | Manual Push-up |
| Material | Aluminum |
| Curtain | Interlocking extruded aluminum slats constructed of .05" aluminum |
| Counterbalance | Steel barrel; housing spring assembly |
| Guides | Extruded aluminum channels with continuous wear strips |
| Hood | Aluminum square hood |
| Brackets | Steel plates |
| Bottom Bar | Compact aluminum with vinyl bulb seal |
*Maximum height and width are independent of each other and may vary based on slat profile, material and gauge
Benefits
Installer Friendly
Designed to be compact, the headroom and sideroom requirements are minimal and the pre-assembled door allows for easy installation
Made with extruded aluminum, the curtain has interlocking slats constructed of .05" aluminum and comes pre-assembled for easy installation
Attractive Design
Its compact design allows for a 14' high door to wrap into a 10" square hood
Stylish design by powder coating over anodizing includes more consistent coloring, easily matched replacement parts, and shorter lead times
Warranty
24-Months Limited Warranty on all product parts and components
Read More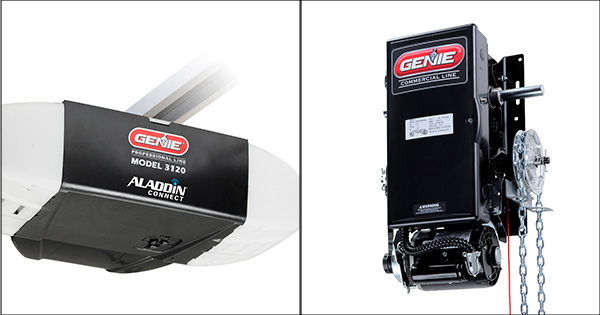 Commercial Operators
Pair your Wayne Dalton commercial door with an innovative and reliable Genie operator system.
Read More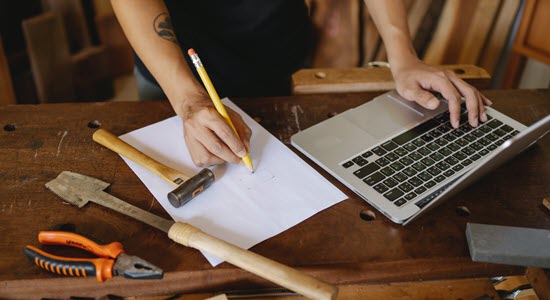 Industry Misc. Information
Stay up to date with ever-evolving building codes, listings, and project requirements. Find certifications of our products that your project needs and learn industry terms.