Rolling Service Doors
Model 926 and 900
Rolling | Service Door | Model 900 | Gray | Secur-Vent

Rolling | Service Door | Model 926 | RAL Powder Coat

Rolling | Service Door | Model 900 | Gray | Secur-Vent

Rolling | Service Door | Model 900 | Secur-Vent

Rolling | Service Door | Model 900 | Gray | Secur-Vent

Rolling | Service Door | Model 920 | Gray

Rolling | Service Door | Model 900 | RAL Powder Coat
Rolling Service Doors
Model 926 and 900
Models 900 and 926 Rolling Steel Service Doors are economical, secure solutions to protect facility openings. These rolling steel service doors are composed of flat-faced slats that provide a natural watershed, helping to reduce corrosion. Slats are designed with free-acting interlocking joints that permit easy articulation when the door coils. They are popular in virtually any interior and exterior commercial or industrial applications where durability and strength are needed for even the most critical projects.
---
Ideal Applications Include:
Warehouse and Industrial Facilities | Manufacturing Facilities | Food and Beverage Facilities | Parking Garages | Public and Government Facilities | Shipping and Receiving Docks |
Features
Standard Construction
Model 926
Model 900
Max. Width*
12'
14'
Max. Height**
12'
14'
Mounting
Face mount; between jambs
Face-of-wall; between jambs
Curtain Material
2" flat slats (#17 profile)
26-gauge steel with alternating end-locks
2" galvanized steel curved slats (#2 profile)
24-gauge steel with alternating end-locks
Operation
N/A
Manual push-up; chain hoist where door weight exceeds manual effort
Counter Balance
Counterbalance barrel assembly is made from 4" steel pipe
Steel pipe of adequate size to restrict a maximum deflection of .033" per linear foot
Helical Spring Cycles
20,000
20,000
Guides
G-guide design; Roll-formed steel channel
G-guide design
Bottom Bar
Galvanized steel, double angle design with bottom astragal
Galvanized steel double angle with weatherstrip
Brackets
1/4" or 3/16" steel plates with permanently sealed ball bearings
1/4" or 3/16" steel plates with permanently sealed ball bearings
Hood
N/A
24-gauge galvanized steel round hood
Exterior
Galvanized steel
Steel, Aluminum, Stainless steel
R-value**
N/A
7.7
U-value**
N/A
0.13
Wind Load (optional)***
Yes
Yes
*Maximum height and width are independent of each other and may vary based on slat profile, material and gauge
**Wayne Dalton uses a calculated door section R-value and U-value for our insulated doors
***Is available to meet Florida and Dade County wind load requirements
†Reference door chart on the website or contact plant for more information


Benefits
High-Quality Design
The counterbalance assembly consists of a spring barrel which serves as a load-carrying beam. It encases the counterbalance mechanism and provides the axis around which the curtain coils.
Features a strong double-angle bottom bar that reinforces the lower edge of the curtain against wind pressure and permits varied lock, astragal and safety edge options. It is designed for easy installation and does not require fasteners in the guide openings, so the bottom bar does not interfere with door operation.
Zinc-plated, cast-iron wind locks add strength and prevent lateral slat movement.
Designed for easy installation and does not require fasteners protruding into the guide openings, so the bottom bar does not interfere with door operation.
Warranty
24-Months Limited Warranty on all product parts and components
Read More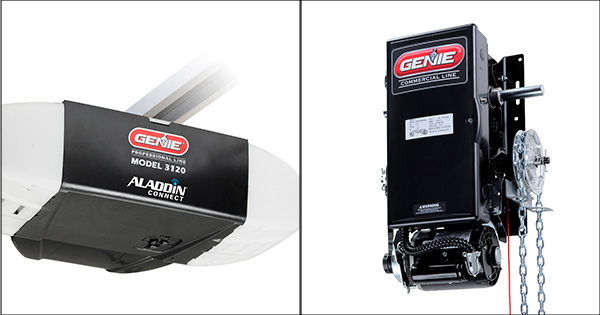 Commercial Operators
Pair your Wayne Dalton commercial door with an innovative and reliable Genie operator system.
Read More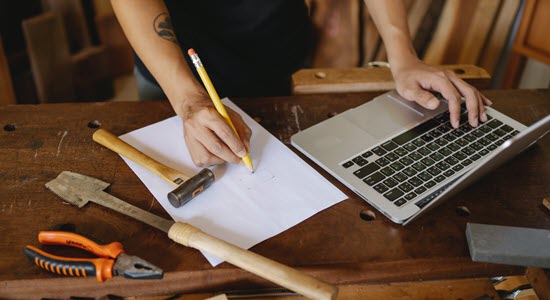 Industry Misc. Information
Stay up to date with ever-evolving building codes, listings, and project requirements. Find certifications of our products that your project needs and learn industry terms.