Commercial Glass Sectional Doors
Model 464
Sectional | Aluminum | Full-View | Model 464 |Opaque Black

Sectional | Aluminum | Full-View | Model 464 |Translucent Black
Commercial Glass Sectional Doors
Model 464
Model 464 frameless glass door is designed to seamlessly integrate indoor and outdoor spaces. Frameless glass panels are mounted on a rugged aluminum structure that is designed for long life. Available in five different glass finishes and five aluminum structure finishes, the aluminum full-view door can go along with the aesthetics of the building. Practically weather-resistant and low maintenance, Model 464 is ideal for commercial applications where you require an ultimate sleek and modern frameless glass door.
---
Ideal Applications Include:
Restaurants | Auto dealerships | Business interior room divider | Bars
Features
| | |
| --- | --- |
| Standard Construction | Model 464 |
| Max. Width | 18'2" |
| Max. Height | 14'1" |
| Door Assembly | Stile and rail assembly of aluminum alloy 6063-T6, 1 ³/₈" thick stiles and rails, joined with self-tapping screws |
| Rails | Top, upper, intermediate, and bottom rails ranging from 1-5/8" to 3-1/2" wide with a minimum wall thickness of 0.062" |
| Stiles | End stiles are 3 ½" wide, center stile 3" wide, minimum wall thickness 0.062" |
| Exterior Surface | Smooth, Ribbed |
| Spring Cycles | 10,000 |
| Track | Provide track as recommended by manufacturer to suit loading required and clearances available |
| Air Infiltration (IECC) | 0.4 cfm/ft2 |
Benefits
Durable Design
Built on a rugged aluminum structure that is designed for longevity and durability
Glass is adhered to the front of the door using the same adhesive as on skyscrapers
Minimizes airflow with a vinyl seal between the section seals
Meets California Code of Regulation, Title 24 air infiltration requirements with a third-party tested value of less than 0.3 cfm/ft2
Warranty
1-Year against defects in materials and workmanship
Similar Products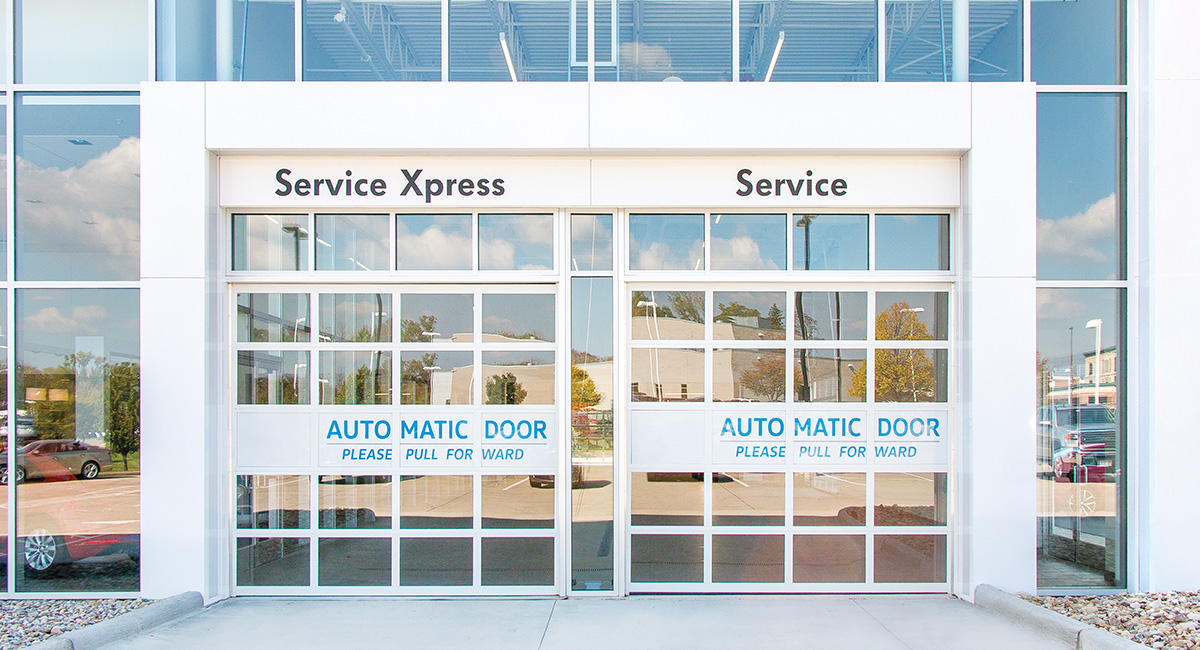 Aluminum Full-View Doors
Model 451 & 452
View Details

Aluminum Full-View Doors Model 451 & 452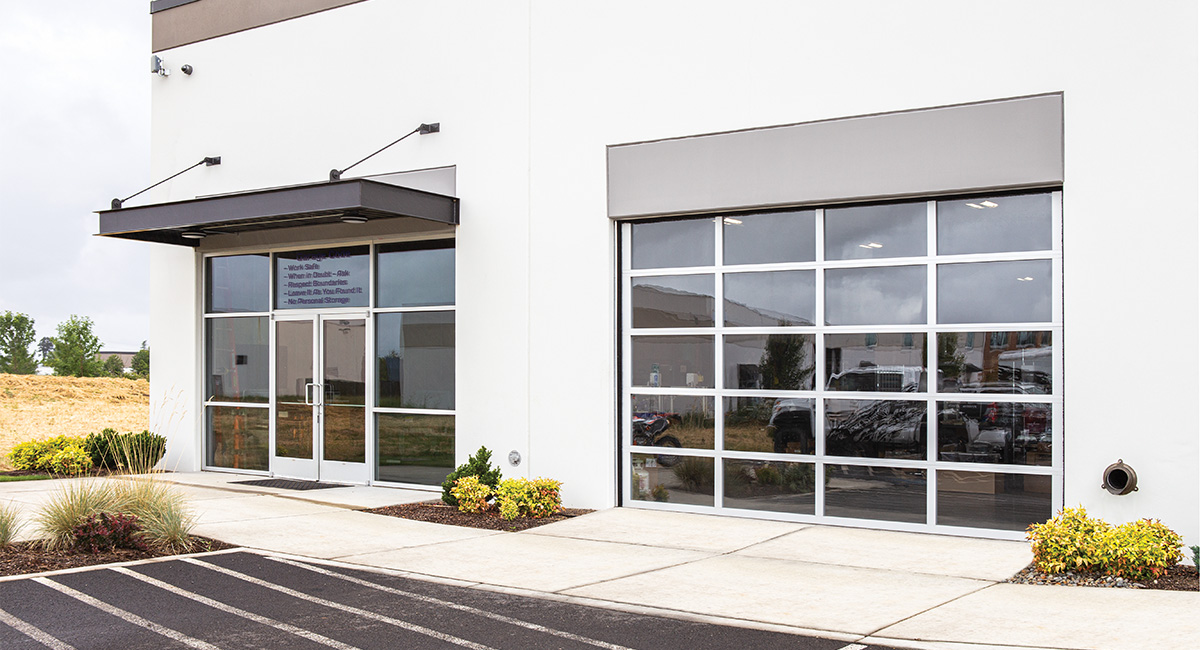 Aluminum Doors
Model K-AL
View Details

Aluminum Doors Model K-AL
Read More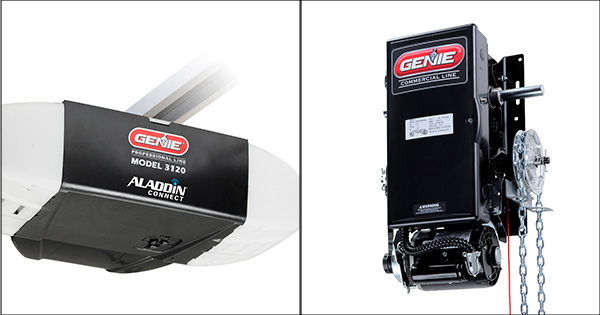 Commercial Operators
Pair your Wayne Dalton commercial door with an innovative and reliable Genie operator system.
Read More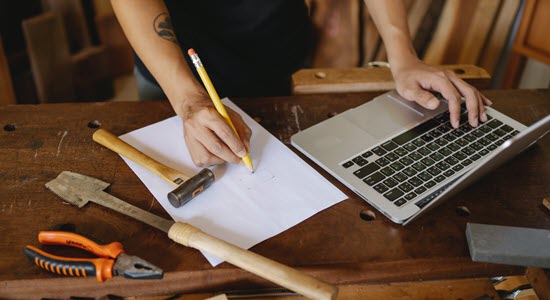 Industry Misc. Information
Stay up to date with ever-evolving building codes, listings, and project requirements. Find certifications of our products that your project needs and learn industry terms.