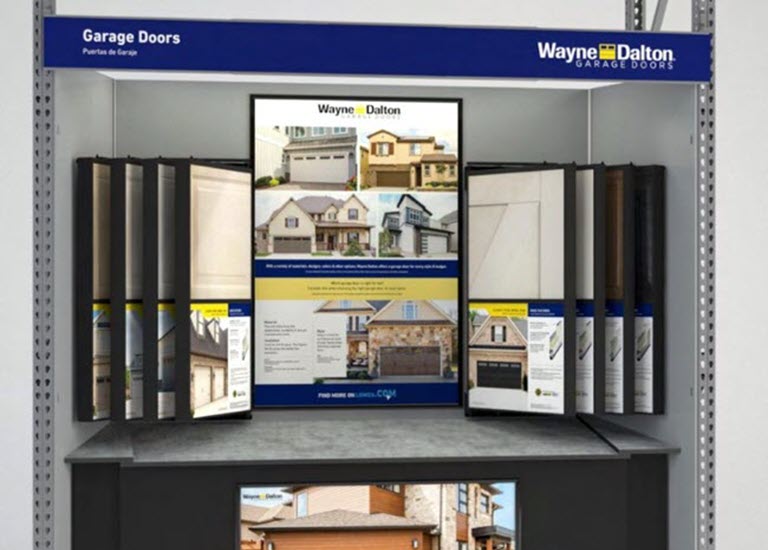 Wayne Dalton Garage Doors Sold at Lowes
Feb. 2, 2021
Conveniently find the right Wayne Dalton model to make your home's curb appeal standout
Since Wayne Dalton's founding more than 65 years ago, homeowners have chosen our garage doors for their variety of style, performance, durability and safety features. We have been dedicated to creating affordable, quality solutions that homeowners can feel confident in choosing. Now, through our partnership with Lowe's Home Improvement stores, we've added an extra layer of convenience to the Wayne Dalton experience. With select Wayne Dalton models available for purchase through the Lowe's program, we are making it easier than ever to get the curb appeal of your dreams while receiving professional installation by local, independent Wayne Dalton dealers.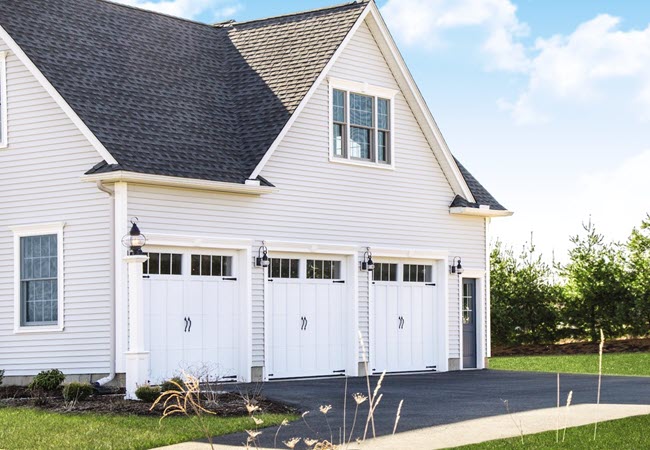 Carriage House Steel Model 6600 with the Brunswick design and Stockbridge windows
For the past decade, the Cost vs. Value Report by Remodeling Magazine and the National Association of Realtors (NAR) has ranked garage door replacements as one of the top five household renovations that offer the highest return on investment (ROI). As one of the quickest ways to increase your home's values, a garage door replacement can do a lot for your home.
Whether you are looking to create an eye-catching focal point or improve your home's ROI, we want to make sure you get the right model for your family and lifestyle through Lowe's. Follow us as we highlight all the reasons you'll love these select models you can now find in Lowe's stores nationwide:
Carriage House Steel Garage Doors sold at Lowes
Model 6600
There's a reason why our Carriage House Steel Garage Door Model 6600 is so popular. Whether you are intrigued by the charming carriage design or the beauty of the wood grain finish, this door will ensure your home stands out. Model 6600 offers the benefits of a steel garage door, including thermal efficiency and long-term durability, with the beauty of wood — thanks to its composite overlay. Plus, the carriage design will bring a modern yet rustic twist to your curb appeal.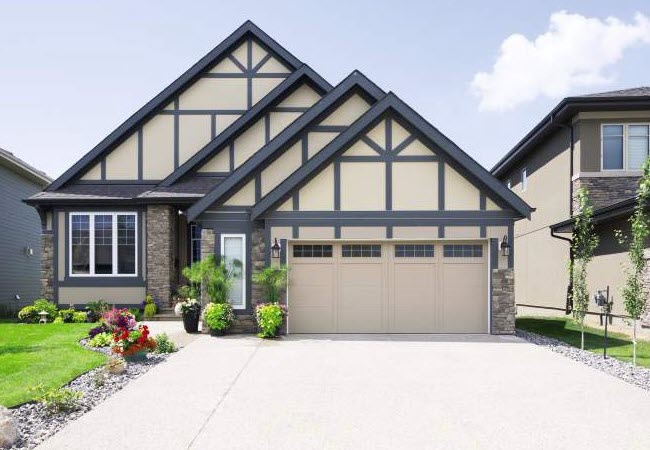 Model 6600 with the Arlington design and Stockton windows
The Carriage House Style Model 6600 garage door is built with durable steel and is a unique way to add curb appeal to your home. We offer a variety of different options to give it a custom feel geared to your home's aesthetic. With different carriage house designs, you are sure to find the perfect garage door to complement your home. Homeowners can also choose different textures, colors, windows and hardware options for a one-of-a-kind look.
Model 6600 garage doors come with foamed-in-place polyurethane insulation with an R-value* of 12.12, which can help improve your home's thermal efficiency, block street noise and make the door operate more quietly. This garage door also offers wind load options, quiet rollers, and snug-fitting tongue-and-groove section joints that reduce wind and weather from entering the garage, ensuring your door lasts for years to come.
Models 9100, 9605 and 8300
Built for performance and affordability, our Classic Steel Models 9100, 9605 and 8300 seamlessly combine robust construction and sleek style designed to make a statement. These timeless models are available in classic and contemporary styled panels, built to enhance the architectural beauty of your home. With multiple finishes, window options with various placement locations and custom hardware additions, homeowners can create the exact styled garage door using any of Wayne Dalton's Classic Steel garage doors.
These models each offer our best and highest insulation R-values*, which can help improve your home's thermal efficiency, block street noise and make the door operate more quietly. Our Classic Steel collection is built to last with quality steel construction to enhance performance while offering homeowners low and easy maintenance.
Classic Steel Garage Doors Sold at Lowes
Model 9100
Built with strength and longevity in mind, the Classic Steel Garage Door Model 9100 is trusted by builders as a timeless, high-quality door. Model 9100 has consistently remained at the forefront of Wayne Dalton's best sellers due to its extended insulation value when compared to non-insulated or polystyrene insulated doors but at a similar price point. The Model 9100 garage doors offer an insulated R-value* of 9 through three layer-construction made with steel, polyurethane and ToughGard®. This can help improve a home's thermal efficiency (especially when surrounding garage walls are insulated) and reduce street noise from the home and makes the garage door operate more quietly.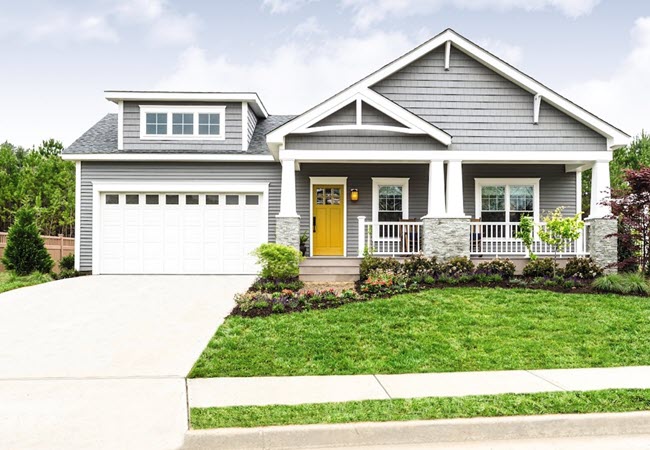 Classic Steel Model 9100 with the Colonial design and Clear I windows
Model 9605
Since the 1950s, steel raised-panel garage doors have been North America's most favored door due to their long-term durability. Staying true to the door's dependable roots, our Classic Steel Garage Door Model 9605's robust safety features include a pinch-resistant profile that pushes fingers out of harm's way when the garage door is closing. This Classic Steel garage door also incorporates TorqueMaster® Plus, a counterbalance system designed to help prevent injury by safely containing the spring inside a steel tube. Additional performance capabilities include a bottom weather seal to help block draft and debris from entering the garage and horizontal integral struts at the top and bottom of each door section which add rigidity and strength for an extended life cycle and smooth operation. The Model 9605 garage door also has an increased insulated R-value* of 10 in select sizes and panel designs providing multiple benefits and is constructed with our signature upgraded steel backer.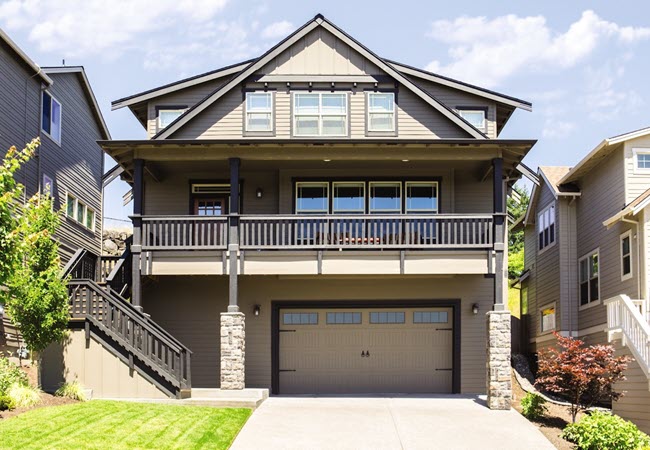 Model 9605 with the Sonoma design, taupe paint finish and Stockbridge windows
Model 8300
Classic Steel Garage Door Model 8300 is one of Wayne Dalton's best-insulated residential garage doors made durable with each section containing two layers of steel surrounding a thick layer of foamed-in-place polyurethane insulation, resulting in an R-Value* of 12.12. Model 8300 garage doors can be designed to match virtually any architectural style. This model is available in five classic and contemporary designs, a wide selection of painted and bi-directional wood grain finishes and our most flexible window placement options.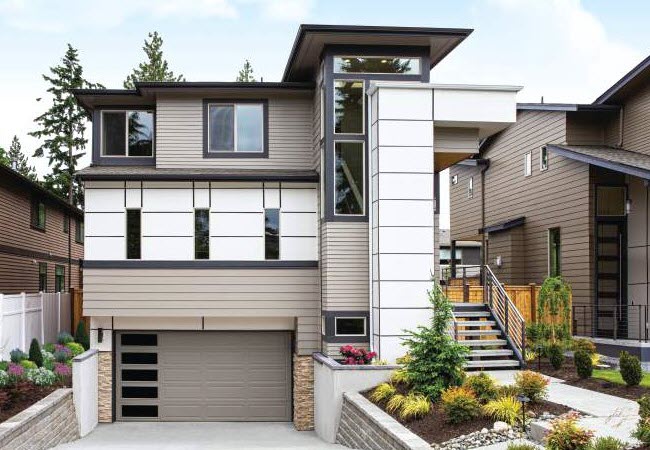 Classic Steel Model 8300 with the Ranch design in Taupe and Clear III Vertical Glass windows
Through Lowe's, homeowners can find Wayne Dalton's most popular garage door models. Each offers insulation, quality steel construction and beautiful designs to enhance any home's overall style.
Ready to conveniently update your curb appeal with a garage door replacement? We can make it happen! Visit your nearest Lowe's Home Improvement store to get started on updating your curb appeal with a garage door replacement.
*Wayne Dalton uses a calculated door section R-value for our insulated doors. R-value may vary slightly due to height and panel design variances.
Learn more about the garage doors available at Lowes.