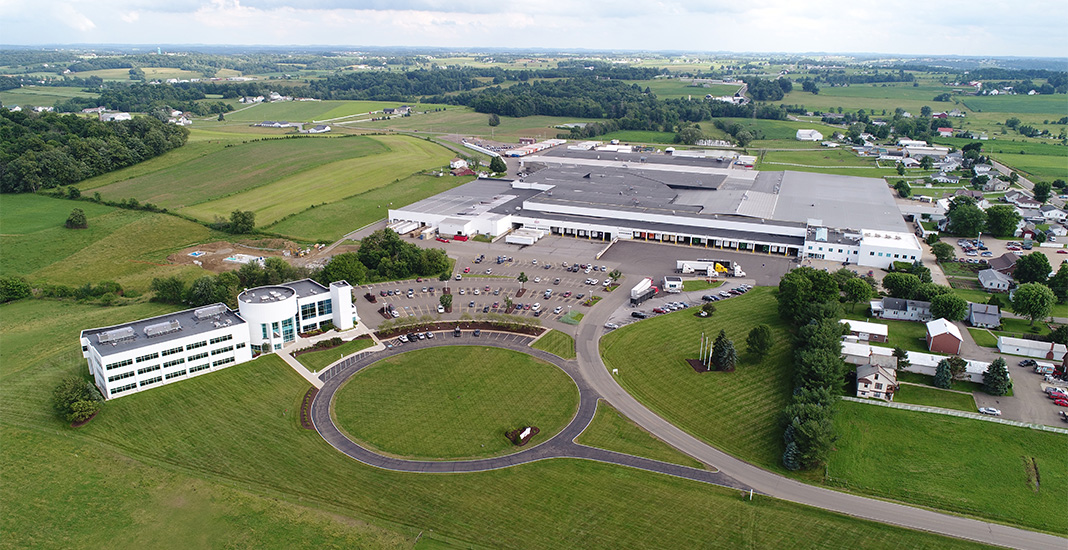 Wayne Dalton had its humble beginnings in a weathered garage where the first garage doors were made. Today, that simplistic, weathered garage is now a state-of-the- art, 1,000,000+ square foot manufacturing facility and one of nine plants located across America. From the deep roots of the beautiful Amish farming community has grown one of the largest garage door manufacturers in the world.
Wayne Dalton was built on a dedication to ingenuity and customer service. As the business grew, so did the commitment to expanding its product lines, featuring some of the most innovative and technologically advanced residential and commercial products. This has paved the way to its enormous success where it has remained committed to being the garage door partner whose innovation drives dealer productivity and provides industry-leading garage door solutions.
From the very beginning, the founders of Wayne-Dalton looked for ways to provide the market with a product and service that customers will value. Wayne Dalton is known as one of the garage door industry's most respected brands and has won various awards over the years for its leadership in innovation and exceedingly high standards. To continue this innovation, Wayne Dalton residential doors are sold through our leading retail partner, Lowe's.

Match Your Aesthetic and Performance Requirements
Today, Wayne Dalton offers a comprehensive product portfolio. Until recently, most homeowners looked at garage doors as little more than a way to hide cars. We took a different view. The garage door is the biggest moving object in most homes, and we want to make sure they get the respect they deserve. With a wide variety of styles and selection in steel, wood and aluminum, a Wayne Dalton garage door can help you transform a home's exterior since it accounts for up to 30% of a home's curb appeal. Redefine your home's aesthetic and make a strong investment.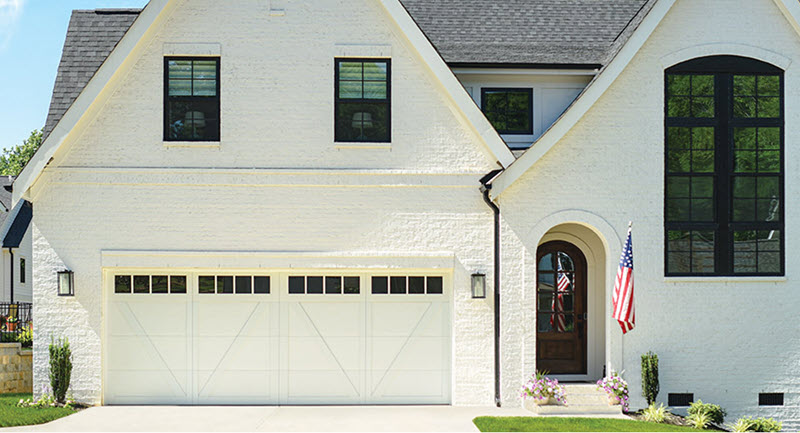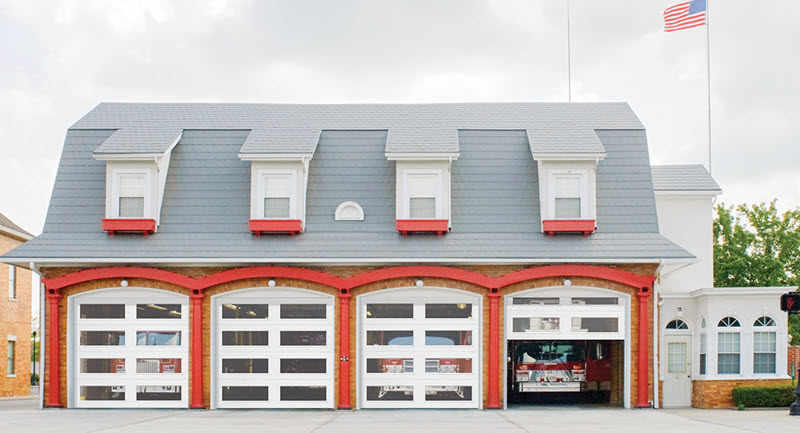 Wayne Dalton also offers a complete line of doors for commercial and industrial door systems that can be customized to help achieve nearly any application's needs or aesthetic. From starting with commercial Sectional Doors, acquiring a robust Rolling Door product line and then expanding into High Speed Doors, Wayne Dalton continues to build on a long history of excellence in design by refining and adding to the commercial product line. Each commercial door is built to the highest standards with quality materials and performance for virtually any application.
Our History
Founded in 1954 by Emmanuel Mullet in Holmes County, the word of Wayne Dalton's quality grew and so did the business. It is the reason Wayne Dalton was able to keep up with demand as the business continued to grow ever since the first door was made.
Why Choose Wayne Dalton
Trusted by home and business owners nationwide for durability, aesthetic appeal and reliable functionality.


Visualize what your home would look like with a Wayne Dalton garage door through the interactive Garage Door Design Center tool. Make your garage door uniquely yours and experiment with panel designs, color options, window styles and decorative hardware designs that can be placed onto a photo of your house with a custom-designed door solution to match your budget.


With one of the largest residential door portfolios, including custom wood, carriage house steel, contemporary aluminum and designer fiberglass, Wayne Dalton leaves no option behind for its customers and provides U-factor ratings along with R-values to meet your specific needs in insulation.


The state-of-the-art TrueChoice™ Custom Color System offers 6,000 colors that mix custom colors and bakes it on for a high-quality finish. There is no better way to customize your garage door to elevate your home or business exterior.


TorqueMaster® Plus is an exclusive counterbalance system by Wayne Dalton that safely contains the springs inside a steel tube. This system helps prevent off-track garage doors and includes an anti-drop safety device.


Offering one of the most extensive commercial door portfolios in the industry, Wayne Dalton is a force to be reckoned with. Each commercial sectional door is designed for long life and superior strength, the versatility of rolling steel doors or the fast and easy operation of a high speed door, you can rely on their performance after the installation.


The sales teams have the experience and knowledge to guide customers from the design stage of a new construction or a retrofit project. A project is handled with the same exact attention to detail as the purchase.


Wayne Dalton is an industry-leading brand that is supported by over 2,000 team members in more than 65 locations in the United States and Canada that can help you find the right model to suit your needs, preferences, and budget. Plus, you can count on our technicians for reliable installation, maintenance, and repair services for all your door needs.

As a proud member of the DASMA Thermal Performance Verification (TPV) program, Wayne Dalton stands at the forefront of industry standards, demonstrating our unwavering dedication to product quality through tested data. Assuring our valued customers a superior experience marked by precision, innovation, and trust.
Awards and Recognition
YEAR
PLACEMENT
AWARD

2022

Builder Brand Use Study

Ranked Wayne Dalton among the top garage door brands across all measured categories for 2022 including 'brand familiarity' 'most used in the past two years' and 'used the most' overall

NAHB's 'Best of IBS Awards'

Best Outdoor Product

Commercial Construction & Renovation

Leading Fixture Firms

Commercial Construction & Renovation

Leading Architectural Building Products

Firms

Commercial Construction & Renovation

Leading Security Products & Services Companies

2021

Commercial Construction & Renovation

Residential 'MVP Awards'

PRODUCTS

2021 Best of Products Award Winner

2020

Builder Brand Use Study

#3 in Quality

NAHB's 'Best of IBS Awards'

Best Door and Window Product

2019

Architizer A+ Awards

Finalist in Doors & Windows category

2018

Builder Brand Use Study

#1 in Quality

Builder & Developer Brand Preference Survey

Garage Door Winner

Architizer A+ Awards

Finalist in Doors & Windows category

2017

Builder  Use Study

#1 in Quality

Builder & Developer Brand Preference Survey

Garage Door Winner

IDA Expo's

Hottest New Product

2016

Builder Brand Use Study

Most Used Garage Doors Over the Past 2 Years

Builder & Developer Brand Preference Survey

Garage Door Winner

IDA Expo's

Hottest New Product

2015

Builder Brand Use Study

Most Used Garage Doors Over the Past 2 Years

2014

Builder Brand Use Study

Most Chosen Garage Door Company