Fire Rated Doors FireStar®
Models 700 & 700c
Rolling | Fire Door | Model 700C | RAL Powder Coat

Rolling | Fire Door | Model 700C | Gray

Rolling | Fire Door | Model 700 | RAL Powder Coat

Rolling | Fire Door | Model 700C | RAL Powder Coat

Rolling | Fire Door | Model 700C | RAL Powder Coat

Rolling | Fire Door | Model 700 | Gray

Rolling | Fire Door | Model 700 | Gray
Fire Rated Doors FireStar®
Models 700 & 700c
FireStar® fire-rated doors provide a practical and innovative solution to safety and fire protection for high traffic areas. Rolling Steel Fire Doors can be drop-tested and reset at any time by anyone, thanks to a standard auto-reset feature. Model 700C is an insulated rolling steel fire door with a non-combustible mineral wool insulation that has a flame spread and smoke development of 0, further aiding in the protection of the building. Both fire-rated doors feature a forward-thinking design that outperforms industry standard fire doors in all areas, including auto-reset testing capability; smooth, quiet operation; and reliable, long-lasting performance.
---
Ideal Applications Include:
Distribution Centers | Food Service Areas | Stadium Concessions | Service Stations | Storage Areas | Warehouses | Manufacturing | Trucking Distribution Center
Features
Standard Construction
Model 700C
Model 700
Max. Width**
22'"
24'
Max. Height**
22'
24'
Max. Sq. Footage
324 sq. ft.
324 sq. ft.
Material
Galvanized or Stainless Steel
Galvanized or Stainless Steel
Curtain Material
3" insulated galvanized steel flat slats (#34 profile) 22-gauge steel front / 24-gauge steel backer
Interlocking roll-formed slats with alternate slats fitted with metal end-locks/ wind-locks
Max Steel Gauge
22
18
Operation
Chain hoist or Motor
Lift-up
Mounting
Face mount angle-in or angle-out; between jambs
Structural steel, drywall over wood stud jamb, drywall over 16-gauge steel stud jamb
Counter Balance
Helical springs, oil tempered, iron barrel plugs for anchoring springs to shaft and pipe; 20,000 cycle
Helical springs, oil tempered, iron barrel plugs for anchoring springs to shaft and pipe; 20,000 cycle
Hood
24-gauge galvanized steel /stainless steel round hood
24-gauge galvanized steel /stainless steel round hood
Bottom Bar
Galvanized steel double angle with weatherstrip and insulation
Two equal angles
Thickness- 0.121" min to stiffen curtain
Brackets
3/16" or 1/4" steel plates with sealed ball bearings, painted factory black
3/16" or 1/4" steel plates with sealed ball bearings, painted factory black
Release Mechanism
No
Yes
Slat Profiles
No. 2, No. 4, No. 14, No. 17
No. 34
R-value* (optional)
5.0
No
U-value* (optional)
0.2
No
Wind Load (optional)
Yes***
Yes***
*Wayne Dalton uses a calculated door section R-value and U-value for our insulated doors
**Maximum height and maximum width are independent of each other and may vary based on slat profile, material and gauge
*** FBC and Miami Dade approved wind load reinforcement is available for hurricane-prone areas

Benefits
High-Quality Construction
Patent-pending planetary gear on the drop-out mechanism ensuring years of reliable service and drop-out performance
Lift up operation control device utilizing a clutch plate and unique counterbalance technology to drop the door in the event of a fire
UL/ULC/FM rated; Conforms to NFPA Standard 80

Up to 4-hour and 3-hour Class A label in UL, ULC
Regulates the installation and maintenance of assemblies and devices used to protect openings in walls, floors, and ceilings against the spread of fire and smoke

Tested and approved to meet the requirements of well-known agencies, such as Underwriters Laboratories and Factory Mutual
Reliable Design
Factory-tested and approved for a minimum of 20,000 cycles, the FireStar® door can be used and easily tested on a regular basis without concerns of premature failure
Non-Tension Release provides the ease of simply opening the door to reset the drop mechanism after 'an event'
Field Repairable
Floor resettable features an easy drop test with a fast/simple reset in a matter of seconds
By incorporating one standardized component design, this ensures more accurate installations and reduces the possibility of potential service calls in the future
Warranty
24-Months Limited Warranty on all product parts and components




Read More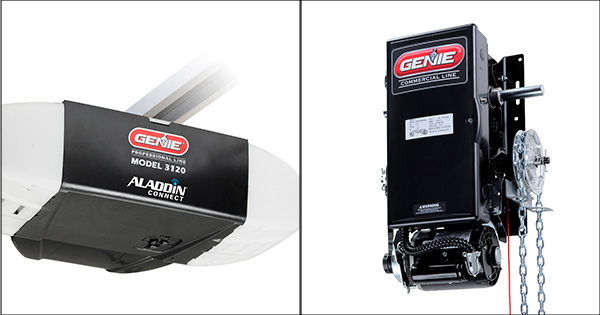 Commercial Operators
Pair your Wayne Dalton commercial door with an innovative and reliable Genie operator system.
Read More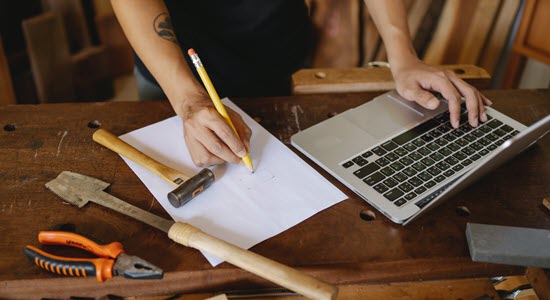 Industry Misc. Information
Stay up to date with ever-evolving building codes, listings, and project requirements. Find certifications of our products that your project needs and learn industry terms.