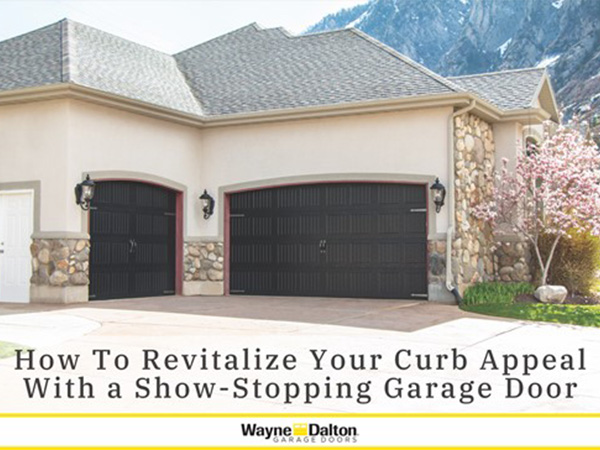 How To Revitalize Your Curb Appeal
May. 10, 2023
No longer are the days of "bland" garage doors as design-savvy homeowners are embracing the latest trends as a springboard for their remodeling inspiration
Over the last few years, Wayne Dalton has noticed one common theme that has continued to reign: home renovation. Due to the pandemic and minimal new-home inventory, remodeling projects continue to rise in popularity. Homeowners are honing in on aspects of their homes that may be outdated and modernizing them to be more trendy and aesthetically pleasing.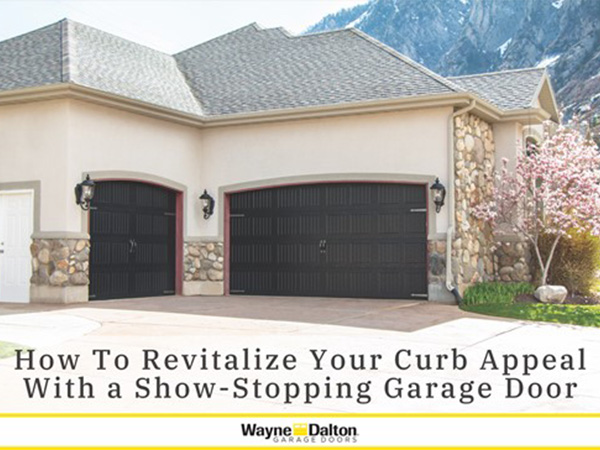 We may be biased, but exterior renovations (like a new garage door!) can do wonders for a home's curb appeal and resale value. Garage door replacements even claimed the No. 1 spot for the highest return on investment (ROI) for common household renovations, according to the most recent 2022 Cost vs. Value Report by Remodeling magazine and Zonda. Since a garage door makes up a large part (up to one-third) of your home's front façade, homeowners can now count on an aesthetically pleasing garage door to add curb appeal to their home.
First Things First: What's Your Home Style?
Before we do a deep dive below into the different garage door styles, it's important to note that your garage door should fit the overall design of your home. While Colonial, Craftsman, Ranch and Contemporary are the most common home styles, other styles are growing in popularity. Wayne Dalton offers three main garage door styles— Traditional, Carriage House and Modern —that make choosing the right garage door for your home's aesthetic look like a breeze. These three styles are designed to maximize your home's curb appeal and return on investment.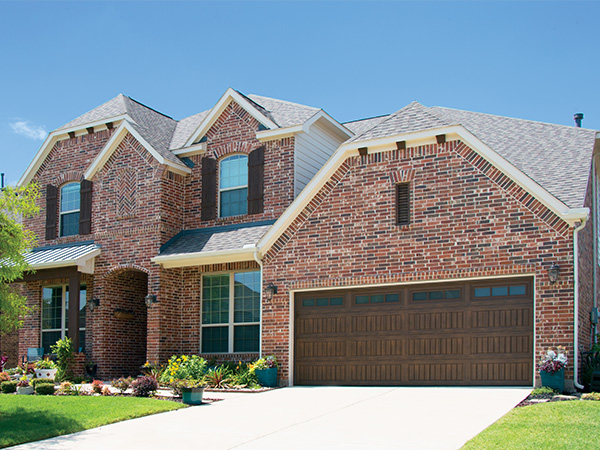 Traditional Home Design │ Traditional Style Wayne Dalton Garage Door Model 8300
Each Wayne Dalton garage door offers countless style and functionality options: degree of insulation, window options and inserts, decorative hardware and colors to take your home's exterior to the next level. While some homeowners choose to have their garage door match the home's architectural style, others prefer to combine different looks to create a one-of-a-kind design. Regardless of how you utilize our various styles and designs, Wayne Dalton garage doors will get the job done. Follow along as we run through our wide variety of Wayne Dalton garage door styles and trendy colors that will be sure to open the 'door' to inspiration!
1. Traditional
Traditional-styled garage doors stand the test of time and easily complement the design of virtually any home. In fact, traditional garage doors beautifully pair with American architectural styles like Colonial, Ranch and Craftsman, and European style homes such as French Country, Mediterranean and Tudor. This easily recognized style usually features symmetrical, raised panels that are classic and subtle, creating an orderly look. If you favor a traditional style, our Classic Steel collection offers classic and contemporary panel designs to enhance your home. Or, for a more striking look, try Wayne Dalton's Model 9510 Designer Steel doors that feature tall section panels and large windows sure to be the envy of neighbors, friends and other onlookers while bringing in more natural light.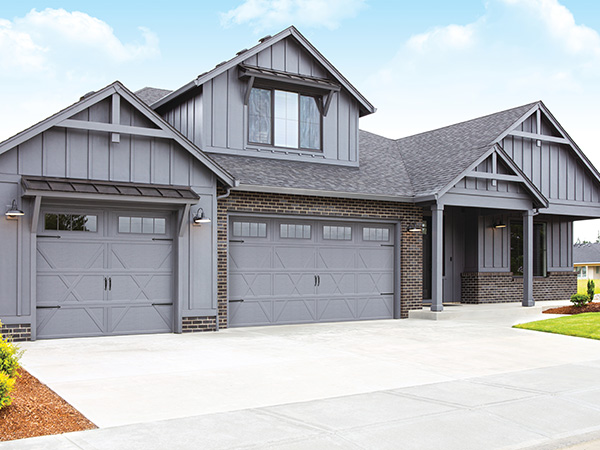 Craftsman Style Home │ Carriage House Style Wayne Dalton Garage Door Model 9405
2. Carriage House
Our carriage house doors replicate the popular, farmhouse-inspired design from the past, coupling the appearance of swing-open doors with the modern convenience of the overhead opening door we know and love. Our Carriage House Steel collection is an excellent choice for homeowners looking to enhance their rustic features or add venerable charm to their home. Pairing Model 9405 with a recessed panel design creates an exterior that effortlessly complements the straight lines of the house for beautiful, cohesive curb appeal.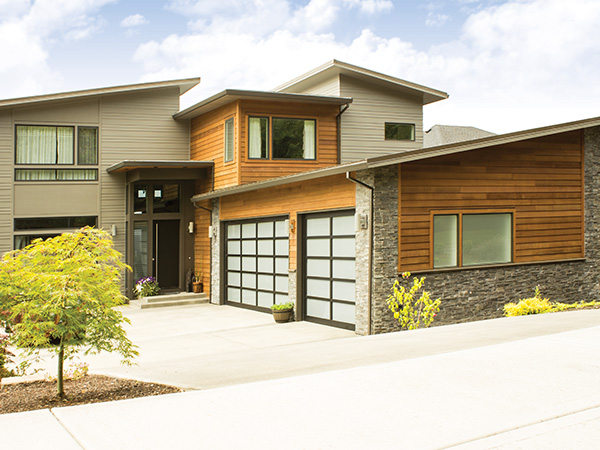 Modern Style Home | Contemporary Aluminum Wayne Dalton Garage Door Model 8800
3. Modern
Modern-style homes pair best with garage doors as sleek as their exterior. For those looking to give off a unique, polished upgrade, pay special attention to our modern garage doors. With simple and clean lines, Wayne Dalton's Contemporary Aluminum garage doors feature an aluminum frame and glass panels that play up the elegance of a modern home. For trendsetters and those who want to make a bold statement, Luminous Model 8450 is the ultimate choice thanks to its sleek, frameless glass panels and mirrored finish. Another option is using contemporary panels in our Classic Steel collection to create a modern look within your budget.
Wayne Dalton Pro Tip: Consider Incorporating Popular Color Shades into Your Garage Door
It's no secret that color resonates with everyone differently. After you narrow down your favorite garage door style, choose a color that expresses the specific "vibe" you desire to emanate. While some gravitate toward the warmth a natural hue can provide, others may opt for a bold and spunky shade to stand out. The color spectrum is nearly endless, so choose a color that most appeals to you and enhances the appearance of your home. Color design experts such as Glidden, Behr and Sherwin-Williams ease the stress by revealing their top picks. These trendy colors continue to influence interior and exterior design trends, home furnishings, fashion and pop culture.
Vining Ivy by Glidden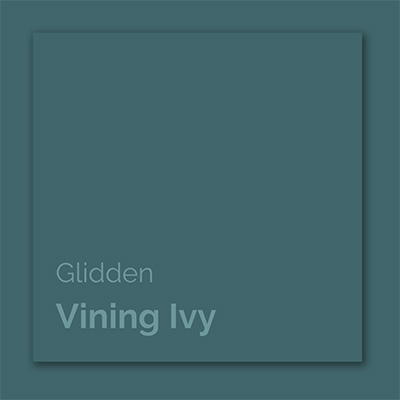 This year's trending "Vining Ivy" by Glidden reflects the desire to create a cozy environment with a touch of luxe. The blue-green jewel tone is perfect for the homeowner who wants to draw attention to the front of their home playfully and intriguingly. A new "Vining Ivy" Wayne Dalton garage door would complement contemporary and classic homes.
Redend Point by Sherman-Williams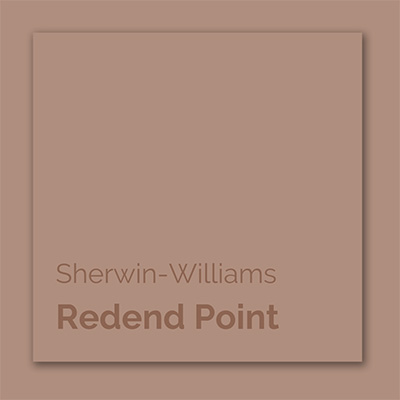 A rich blend of blush and beige, Sherwin-Williams' nature-inspired "Redend Point" warms up the exterior. This muted color makes a statement but creates a seamless relationship between the house and the nature surrounding it. Homeowners turn toward earth tones to create a more inviting feel for guests and homebuyers, making "Redend Point" incredibly on-trend.
Blank Canvas by Behr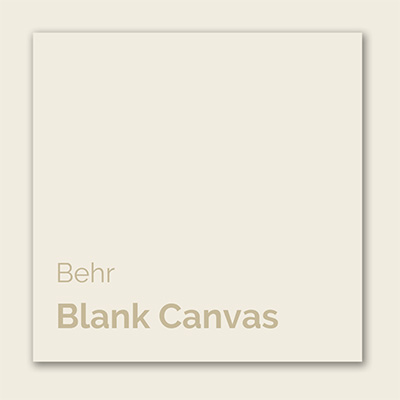 Behr's Blank Canvas is a lighter, creamy shade that goes with practically everything while still making a charming statement. The neutral tone stands out from the vibrant modern hues popular in the past. Intended as a clean slate "that allows individuality and creativity," a "Blank Canvas" inspired garage door pairs with many home styles and colors.
Just like your home's shutters, front door and landscape, your garage door offers a unique opportunity to further individualize your exterior design. If you're looking to embrace these 2022 color trends, utilize our TruChoice™ Color System which offers more than 6,000 color choices on a variety of Wayne Dalton's most popular styles and doors.
Find the Best Garage Door Style for Your Home at Lowe's
Through our partnership with Lowe's Home Improvement stores, homeowners can find some of Wayne Dalton's most popular garage door models at their retail locations for professional installation or DIY. Each door offers durability, quality steel construction and beautiful designs to enhance home curb appeal. Whether you are looking to create an eye-catching focal point or improve your home's ROI, you're sure to get the right door for your family and lifestyle through Lowe's.
We offer Classic Steel Models 8300, 9605, 9100 and 8000, as well as one of our fan favorites, Carriage House Steel Models 9405 and 6600. With various colors and wood-grain finishes, panel designs and window options, homeowners can conveniently enhance their curb appeal based on their home's style.
Bring Your Garage Door Dreams to Life
An easy way you can see what a different garage door color will look like on your home is to use the Garage Door Design Center. One of the best ways to choose a new garage door for your home is to test out various options yourself through our Garage Door Design Center. Homeowners can upload a photo of their home to try out what style, design, and color of door will look like on their home. No matter what garage door style, color or panel design you use to transform the look of your house, Wayne Dalton has the solution for you. Whatever your budget and design preferences, you are guaranteed to find a beautiful garage door that will revitalize your home. Get started with Wayne Dalton and Lowe's today.